Unseasonal weather continues to provide brilliant racing for Howth's Autumn League
11 October 2014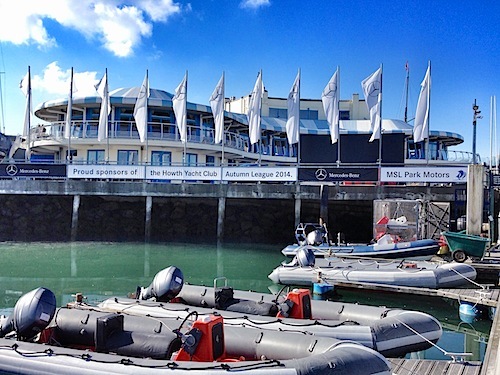 Week 5 of HYC's Autumn League yielded some small changes to the leaderboards within the 9 participating classes, but no change to the idyllic conditions that the MSL Park Motors Mercedes-Benz sponsored event has enjoyed for every day of the event so far. With one last race to go, some of the divisions show clear winners, but most will see the overall results decided next Saturday when the series is completed.
In the one-design keelboat fleet, John Phelan and his team on their ISA Sailfleet J80 lead that class after their second win in a row, but only by 2 points from the Flynn-Buckley team. A first place in the Puppeteer Class for Alan Pearson and team on his Trick or Treat won't be enough to threaten the lead of the Walls-Browne partnership and crew on Gold Dust. Their 3 wins earlier in the scratch series will prove to be unassailable when the results emerge even after next week's race. Cyprian Feeley's Cloud 9 will have to be struck by very bad luck if Ibis manages to catch up in the Puppeteer handicap division, as Susan Sheridan's team will have to win next week and hope that Cloud 9 finishes in worse than 8th position if they are to sneak ahead.
With the class competing in next week's Freshwater Keelboat Regatta in Lough Derg, the Squib Class result is final with Fergus O'Kelly's Selik winning the scratch prize and Ronan MacDonell's Fantome victorious on handicap.
Brian and Conor Turvey's Isobel's won this week's Howth 17's race, positioning their classic one-design within 2 points of the leading boat - Marcus Lynch and John Curley's Rita. Deilginis sits one point behind in third, but the maths mean that they are now unable to win the overall next week. In their handicap division, Tom Houlihan's Zaida will surely have to give its all next week if they are to pass out the consistent Sheila, who's skipper Mary Faherty has put the youngest 17-Footer seven points ahead.
In Class 1 IRC, Norbert Reilly and Alan Chamber's win on Crazy Horse halted the seemingly unstoppable J109 Storm (Pat Kelly) who had to be content with a 3rd place following Ross McDonald's Equinox finishing 2nd. The Equinox crew will also have to settle for second in the ECHO division, as Storm's domination of Class 1 will now see its crew collect both IRC and ECHO overall prizes next week.
Despite a late charge by the Colwell-Cobbe owned Fusion, Anthony Gore-Grimes and his crew on Dux will certainly win the Class 2 ECHO prize at the end of the series, but they are being pushed all the way in the IRC division by Mike and Ritchie Evans' The Big Picture, followed one point behind by Jonny Swan and Jim Freyne's Harmony.
The closest leaderboard would appear to be in Class 3, with both IRC and ECHO divisions split by only a few points. Vince Gaffney's Alliance II is being pushed all the way by the J24s Scandal (Brian McDowell) and Kilcullen (HYC's Under 25 team) in IRC, while Scandal and Lionel McMurtry's Hellyhunter sit closely behind Kilcullen going into the last race.
Colm Bermingham and crew on Bite the Bullet won their race in Class 4 IRC, but Tiger (Stephen Harris and Frank Hughes) still lead by a slender margin of 2 points while David Sargent's Indulgence will win the ECHO prize next week. In Class 5 ECHO, Harry Byrne's Alphida and Gordon Knaggs's Jokers Wild are neck-and-neck going into the final race, but Kevin O'Byrne's Mary Ellen5(mathematically) could still manage to win. The Class 5 IRC division also sees Alphida in the running, but needs to catch leaders Jebus (Emmet Dalton) following their win this week.
In the Mini Series event, many of the existing leaders in the various classes remain on top of the results list, however Paul Colton's Cri-Cri has managed to make an impression in Class 3 and contends the lead in IRC while leading on ECHO. A 3-way tie in the Class 1 ECHO mini series between Crazy Horse, Dear Prudence (Patrick Cruise O'Brien) and Equinox will make for an exciting end to their racing next week.
This week's prizes were presented by MSL Park Motors Mercedes-Benz Business Development Executive Patrick Manning, who also clearly enjoyed taking part in the racing on board Declan Gray's Sapphire.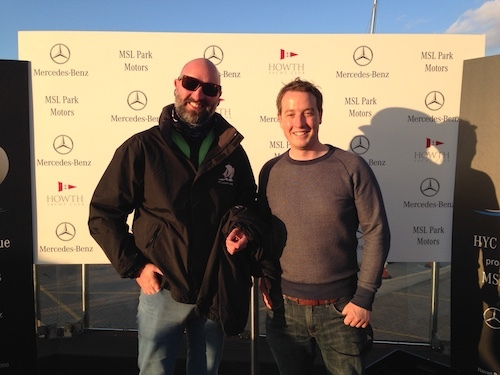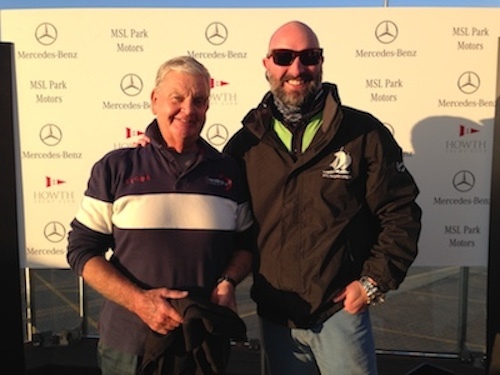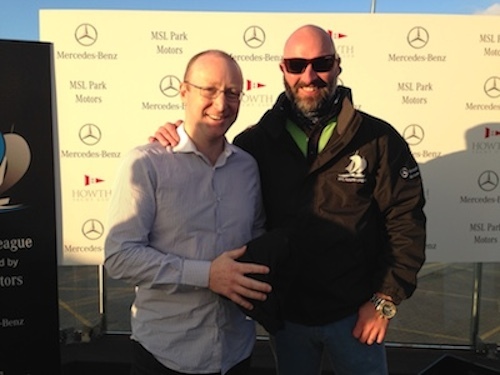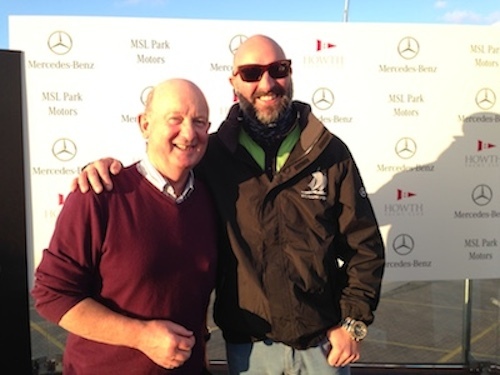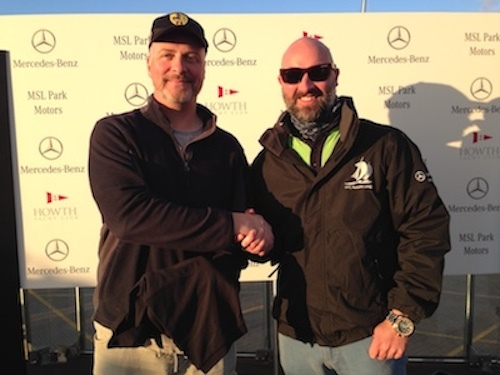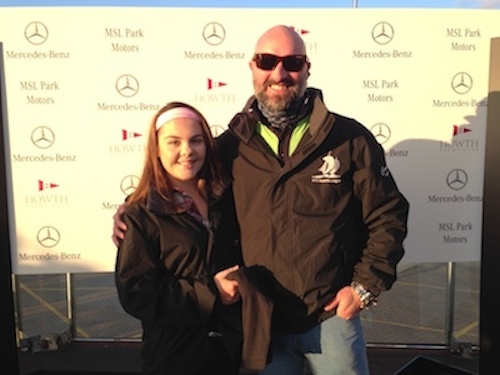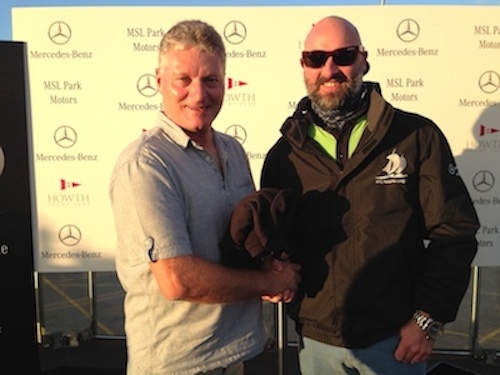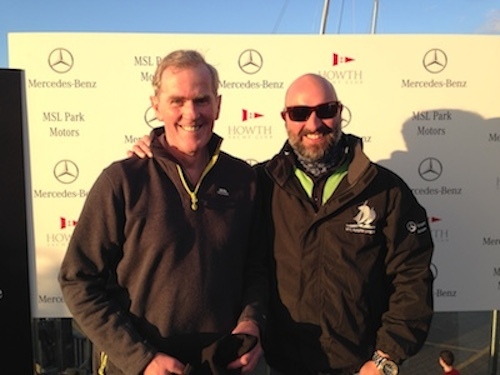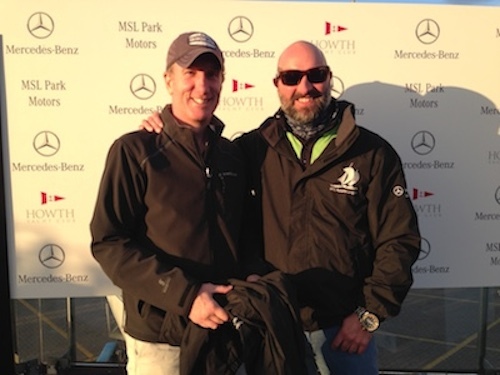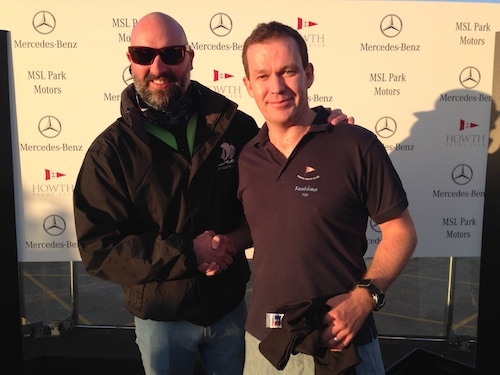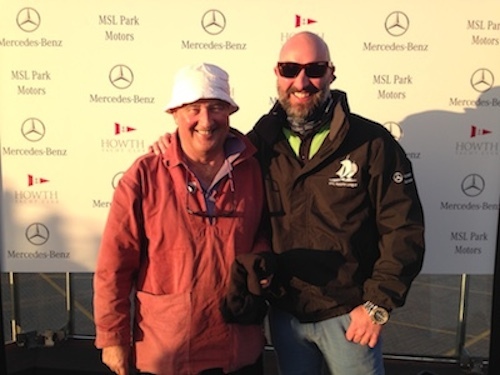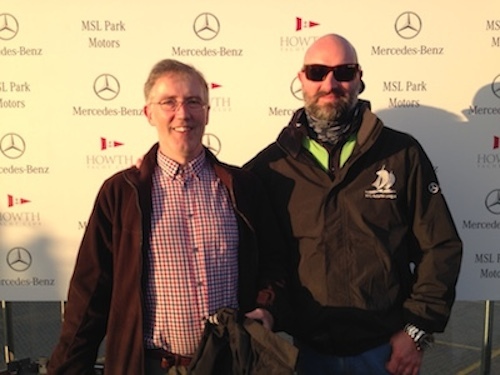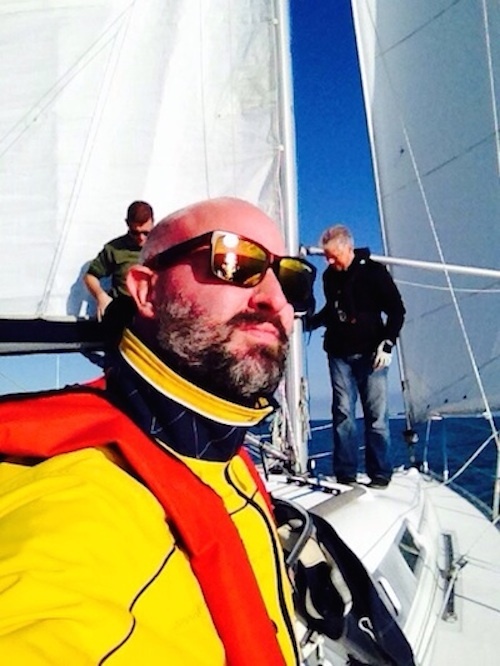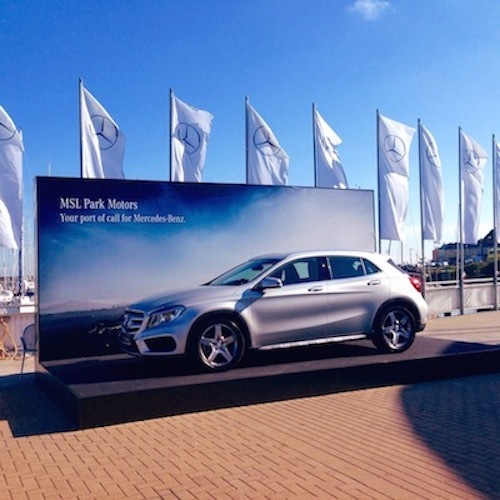 Registered in the Republic of Ireland. Registered No. 81187