Howth Yacht Club represented by three members in the US Grand Slam series
21 September 2014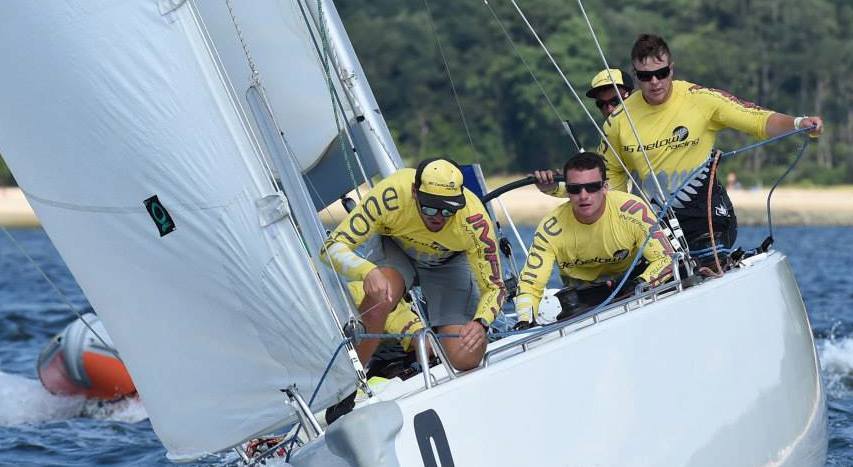 The US Grand Slam series consists of four ISAF grade 2 match race regatta's held across the Mid West and East Coast of the United States during the month of August. The series included the Chicago Grand Slam sailed in TOM 28's , The Detroit Cup sailed in Ultimate 20's, The Knickerbocker Cup and the Oakcliff International meanwhile were sailed in the stunning "mini- America's Cup boats" the Swedish Match 40's on the waters of Long Island Sound, New York.
Based on a cumulative points system, the series annually attracts the world's leading match race teams – this year was no different with the reigning World Match Race Tour Champion Taylor Canfield and his US One team competing along with numerous other top ranked teams.
The series began in Chicago where both Shane Diviney and Scott Flanigan worked for the summer in the Chicago Match Race Centre and Chicago Yacht club respectively. Shane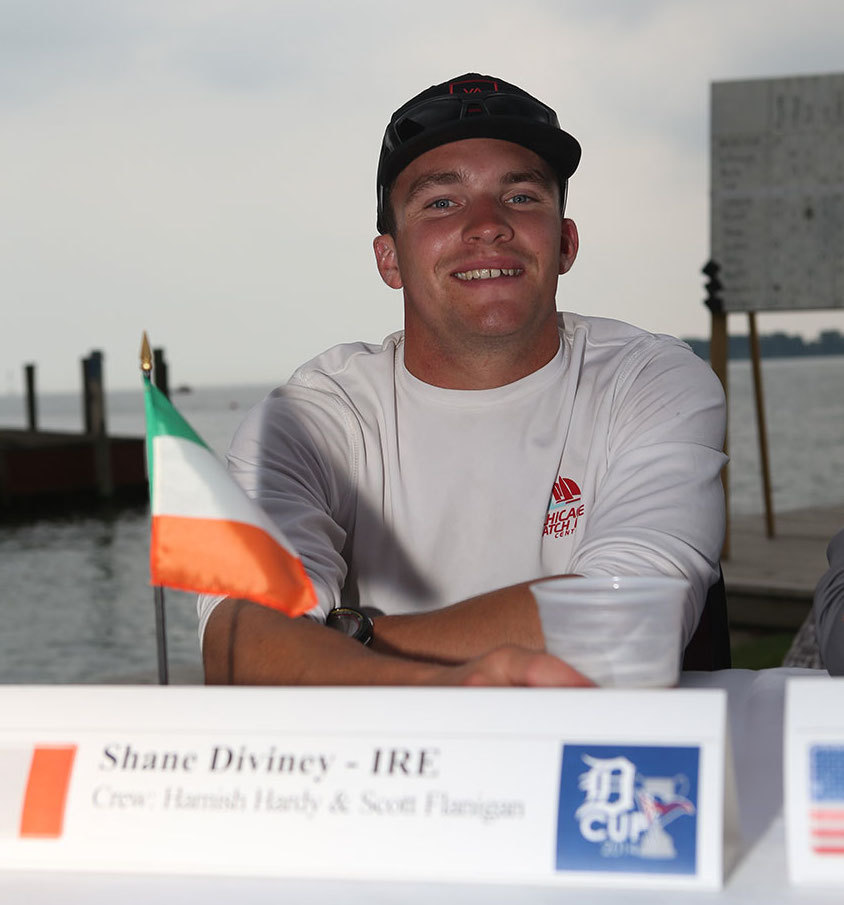 competed with former Optimist World Champion Chris Steele and his 36 Below team from New Zealand who are ranked 16th in the world.
Scott meanwhile called tactics and trimmed mainsail for the Californian based, Long Beach Match Racing (LBMR) team skippered by multiple Congressional Cup helm Dustin Durant. Sam O'Byrne joined the LBMR team for the finale as a very proficient trimmer at the Oakcliff International in Oyster Bay, New York.
Shane experienced the greatest success of the HYC contingent when the 36 Below team finished second overall in the Grand Slam series after a strong final regatta at the Oakcliff International losing out to series winner Pierre-Antoine Morvan of France in the final. Sam and Scott meanwhile also had some personal highs with LBMR beating Morvan's team along with top name Dave Perry in the Round Robin.
All four events were brilliantly organised and it was great to have Howth so well represented in the U.S this summer. Undoubtedly the experiences shared by this trio will provided the exuberance needed to reinvigorate the Irish match race circuit again, which could not have a better home than in Howth with the J80's.
(Report by Scott Flanigan)
Some videos from the racing:
Registered in the Republic of Ireland. Registered No. 81187