Home waters victory for Rocco Wright & Harry Dunne at the Investwise Irish Sailing Youth National Championships
17 April 2023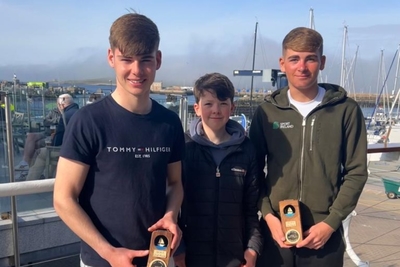 Well, the Investwise Irish Sailing Youth National Championships are over, and by all accounts the event was a raging success! No amount of strange weather could keep these hardy sailors off the water, and the Club was brimming with youthful energy all weekend, with competitors as young as 11 years of age flexing their skills.
HYC was on the podium by the end of the tournament, with Luke Turvey taking 2nd place in ILCA 6, Cillian Twomey placing 3rd in the ILCA 4 fleet, and Ciara McMahon taking 8th in a very large ILCA 4 class. First place honours were awarded to both Harry Dunne (Optimists) and Rocco Wright (ILCA 6), making it a very red-and-white celebration at HYC on Sunday! For more information about the weekend, please see the below report, courtesy of Irish Sailing.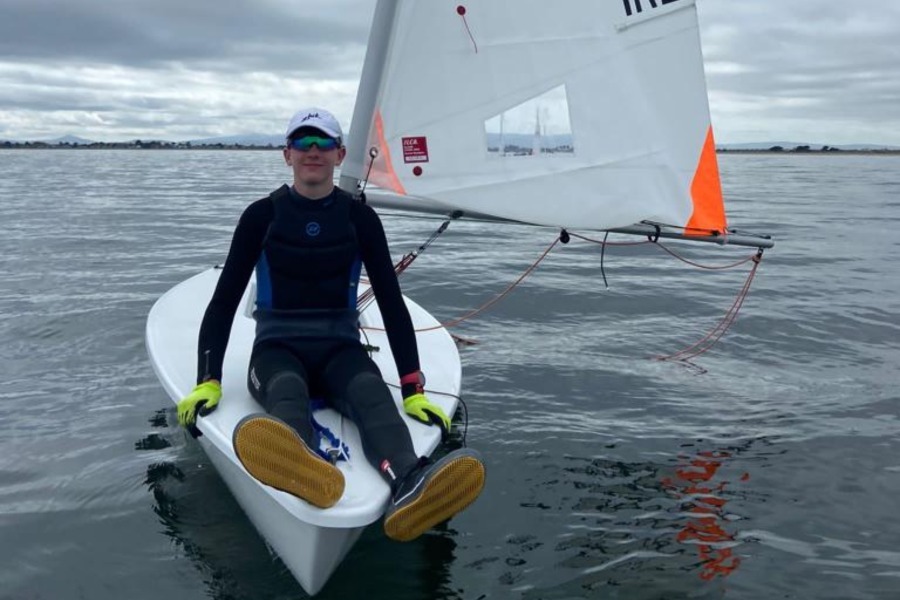 Rocco Wright took the ILCA 6 Youth National Champion title at the Investwise Irish Sailing Youth National Championships today (Sunday 16 April 2023) hosted by Howth Yacht Club.

Rocco, of Howth Yacht Club, recently won bronze in the ILCA 6 Men's class at the ILCA European Championships in Andora, Italy.
The Howth Yacht Club sailor was closely followed by his club mate Luke Turvey, and his Irish Sailing Academy teammates Tom Coulter (East Antrim Boat Club) and Sam Ledoux (Royal St George YC) in third and fourth place respectively.

Ireland's biggest youth sailing event saw 186 sailors from 23 clubs around the country compete across six different classes – the ILCA 6, 29er, 420, ILCA 4, Topper, and Optimist. The youngest competitor is 11 years old.

The double-handed 29er skiff title was won by Ben O'Shaughnessy (Royal Cork YC) and Ethan Spain (National YC) who won six out of their ten races. They were closely followed by siblings Clementine and Nathan van Steenberge (National YC), and Lucia Cullen (Royal St George YC) and Alana Twomey (Royal Cork YC) in the nine-strong class. This event is one of the indicators for selection to the Irish Sailing 29er Academy starting this summer.

The second double-handed 420 class was won by Jack McDowell (Malahide YC) and Henry Thompson (Wexford Harbour Boat and Tennis Club). In second was Cora McNaughton (Blessington SC) and Sean Cronin (Malahide YC), followed by Max Sweetman (Waterford Harbour SC) and Roisin Mitchell Ward (Galway Bay SC).

The ILCA 4 title was won by Royal Cork's Oisin Pierse, with Krzysztof Ciborowski (Royal St George YC) and Cillian Twomey (Howth YC) in second and third place.

The Topper fleet shared the same course as the ILCA 4 class, the second largest of the event with 40 boats. It was won by Tom Driscoll (Ballyholme YC), Cormac Byrne (Skerries SC) and Caoimhe Corkery (Kinsale YC).

Meanwhile in Optimists, the largest fleet with 43 boats, Harry Dunne of Howth Yacht Club won by a single point over Caoilinn McDonnell (Royal St George YC). In third was Cork sailor Andrew O'Neill (Royal Cork YC).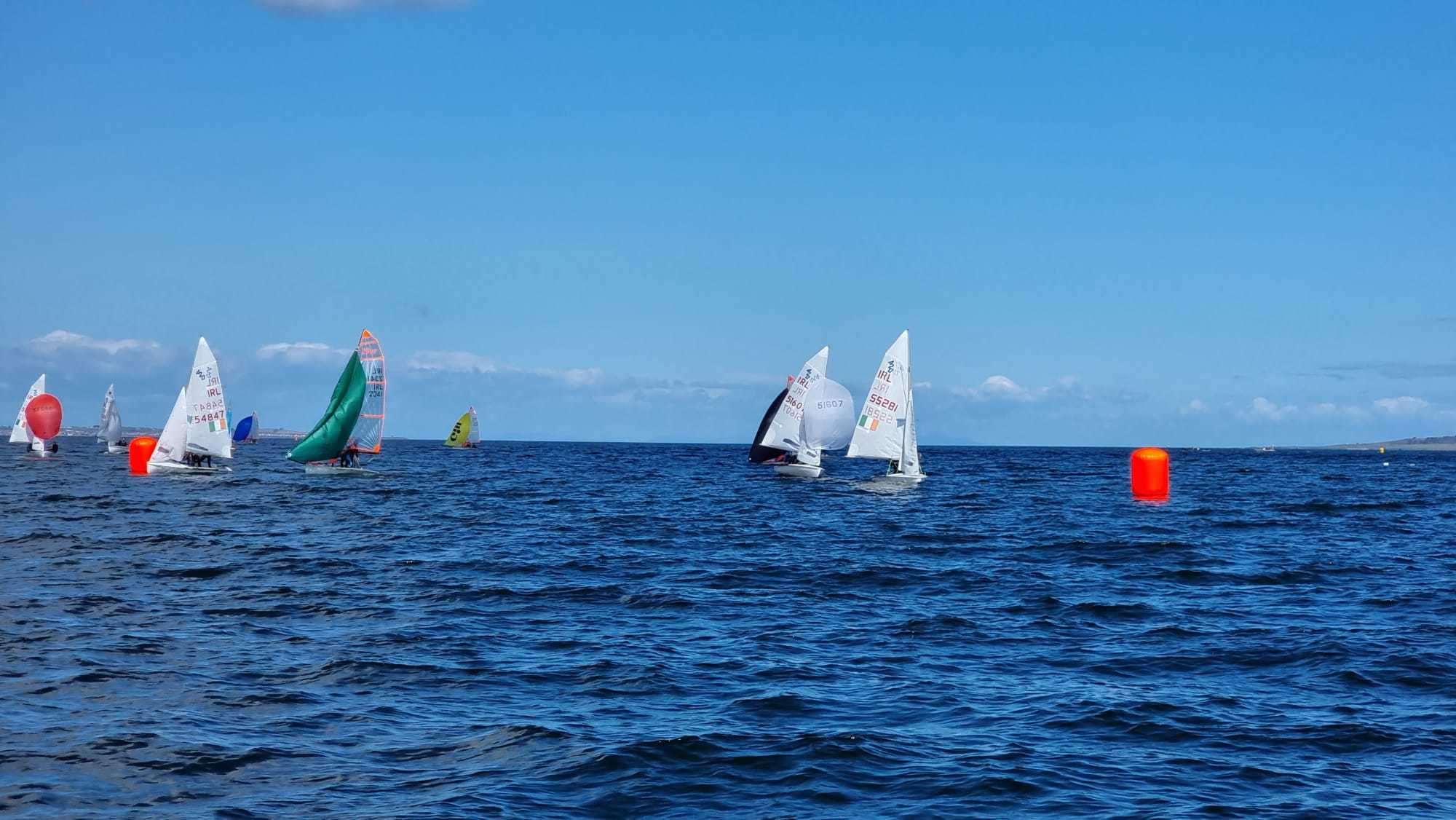 Warm sunshine and light winds ended the four day event organised by Irish Sailing and hosted by Howth Yacht Club in Dublin.
With very mixed weather, the race official team managed to get 10 races in for most of the classes, giving the young fleets some good racing experience.

"183 young sailors, six classes, four days, 52 races – this is what makes the Youth Nationals one of the most exciting events in the Irish Sailing calendar, and one we're very proud of" said John Twomey, President of Irish Sailing. "When I see so many young faces coming in off the water smiling, I know that the future of sailing is indeed bright".

Sean Evans, Irish Sailing Development Manager added "it's been interesting to see the depth of talent in the ILCA fleet which is very promising for the future – with some sailors really pushing the Academy on the racecourse".

"Once again, the Youth Nationals have attracted the best talent from around Ireland who have had to deal with some challenging weather" commented Sarah-Louise Rossiter, Irish Sailing Racing Officer. "It's always a team effort with close to 100 volunteers here in Howth to support the sailors, and when all the pieces come together it's youth sport at its best".
---Report by Irish Sailing
Registered in the Republic of Ireland. Registered No. 81187