HYC comes away from the Irish Sailing Awards with arms full
27 March 2023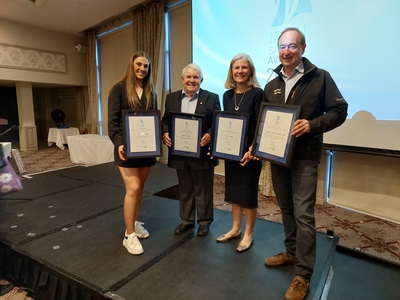 It was a great weekend to be a member of Howth Yacht Club! Not only did the IUSA Student Yachting Nationals bring all kinds of youthful energy to the Club (are you following us on Instagram?), but the annual Irish Sailing Awards, handed out at the IS National Conference, meant lots more to celebrate!
HYC had nominees in two big categories: Irish Sailing 2022 Sailor of the Year, and Irish Sailing 2022 Youth Sailor of the Year. Of nominee Laura Dillon in the former category, IS had this to say:
"Laura is passionate about promoting sailing and ensuring that many others can enjoy the lifelong passion that she has enjoyed. Laura is an Overseas Rear Commodore at the RORC and very keen to encourage more participation at all levels of our sport. In August she won both the Women's Trophy in Cowes Week and skippered the Class 1 overall winner in the Irish Sailing Women at the Helm event in Dublin Bay."
And as if that weren't enough, see below for the IS take on Eve McMahon and Rocco Wright, both nominated in the 2022 Youth Sailor of the Year category:
"Three time Irish Sailing Youth Sailor of the Year winner Eve McMahon gathered a hat-trick of gold medals this summer. The Howth Yacht Club sailor retained her gold at the ILCA6 Youth World Championships in Houston, Texas. The victory added to the gold medals she won at the Youth Sailing World Championships in the Netherlands, and at the European Youth ILCA6 Championship in Greece earlier in July. She also claimed silver at the U21 ULCA Youth World Championships in Vilamoura, Portugal."
"Another familiar name on the nominee list is Rocco Wright. The Irish Sailing's Academy sailor, also a product of Howth Yacht Club, closed out 2022 with a neck full of medals. Rocco began his success claiming gold alongside teammate Eve McMahon at the Youth World Championship in the Netherlands in July. He then went on to emerge overall winner of the ILCA6 Men's European Championship in Hyeres, France."
In the end it was a female sweep, with Laura and Eve taking the Sailor of the Year and Youth Sailor of the Year awards respectively! Laura shared the top prize with Olympic campaigner Finn Lynch (the first joint win for that category in recent memory), while Eve is enjoying her 4th time around as Irish Sailing's Youth Sailor of the Year with no sign of tiring of the title!
"I'm very lucky that I just really enjoy what I'm doing. I'm a very passionate sailor," Laura told host (and HYC Clubmate) Justin Cullen upon receiving her award, before shouting out her team on Snapshot and the Dutch sailors she works with as well. Check out what the RORC had to say about Laura.
And Eve, for her part, did not shy away from the "Olympic question," when Justin presented her with the Youth Sailor of the Year award: "We've a really busy year this year, so to be honest I'm kind of just taking it event by event, with no regrets...I think every sailor in this room will always dream about going to the Olympics, so here I am," Eve said, to a huge round of applause.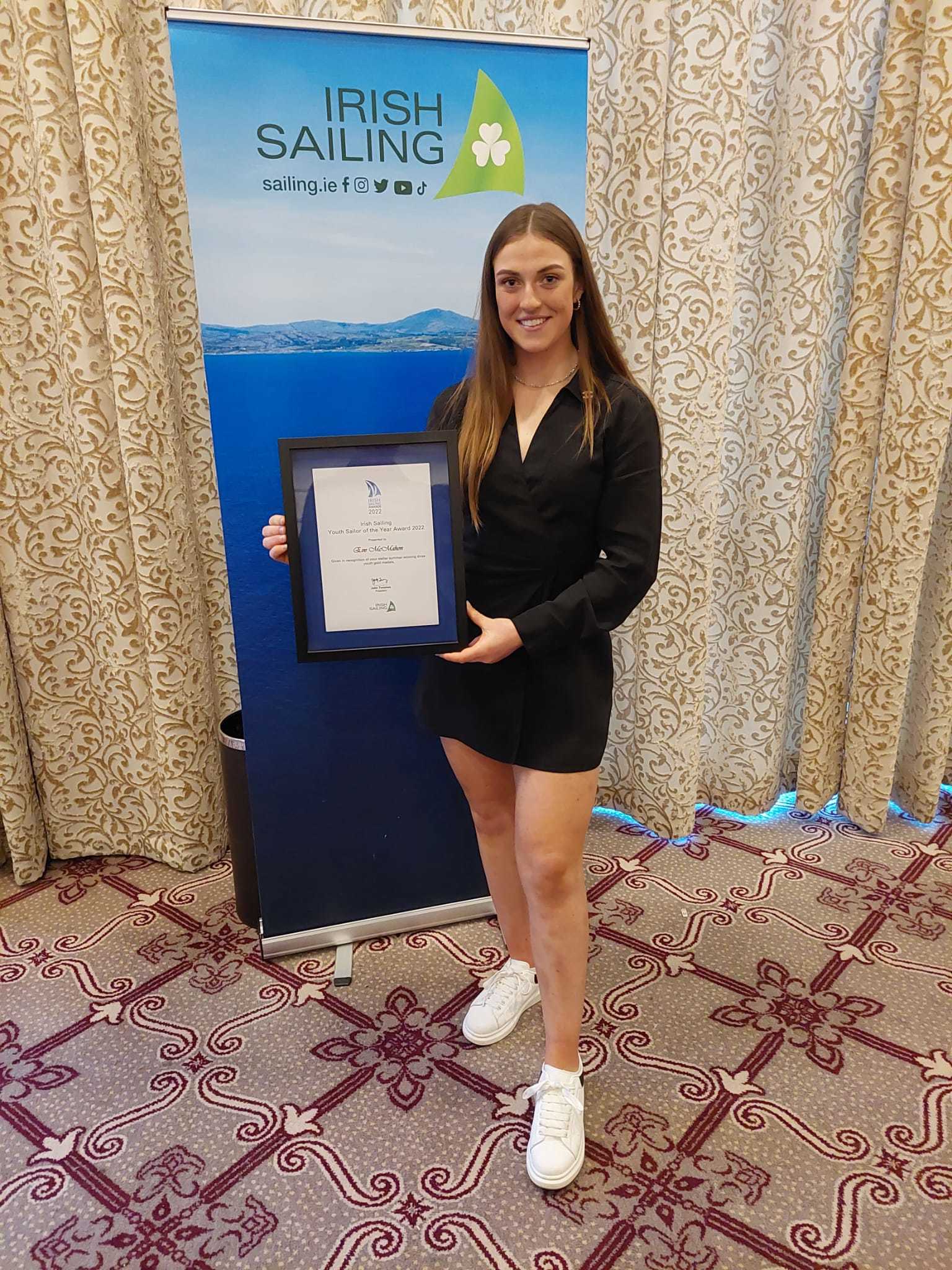 Irish Sailing wasn't done with HYC yet, however; our very own David Lovegrove won the award for Leadership in the sport of sailing, and as Commodore Neil Murphy puts it: "This was on foot of of his record as a past President of Irish Sailing, past Commodore of HYC, an International Race Officer and current chairman of Irish Sailings ROPG (race officials policy group)."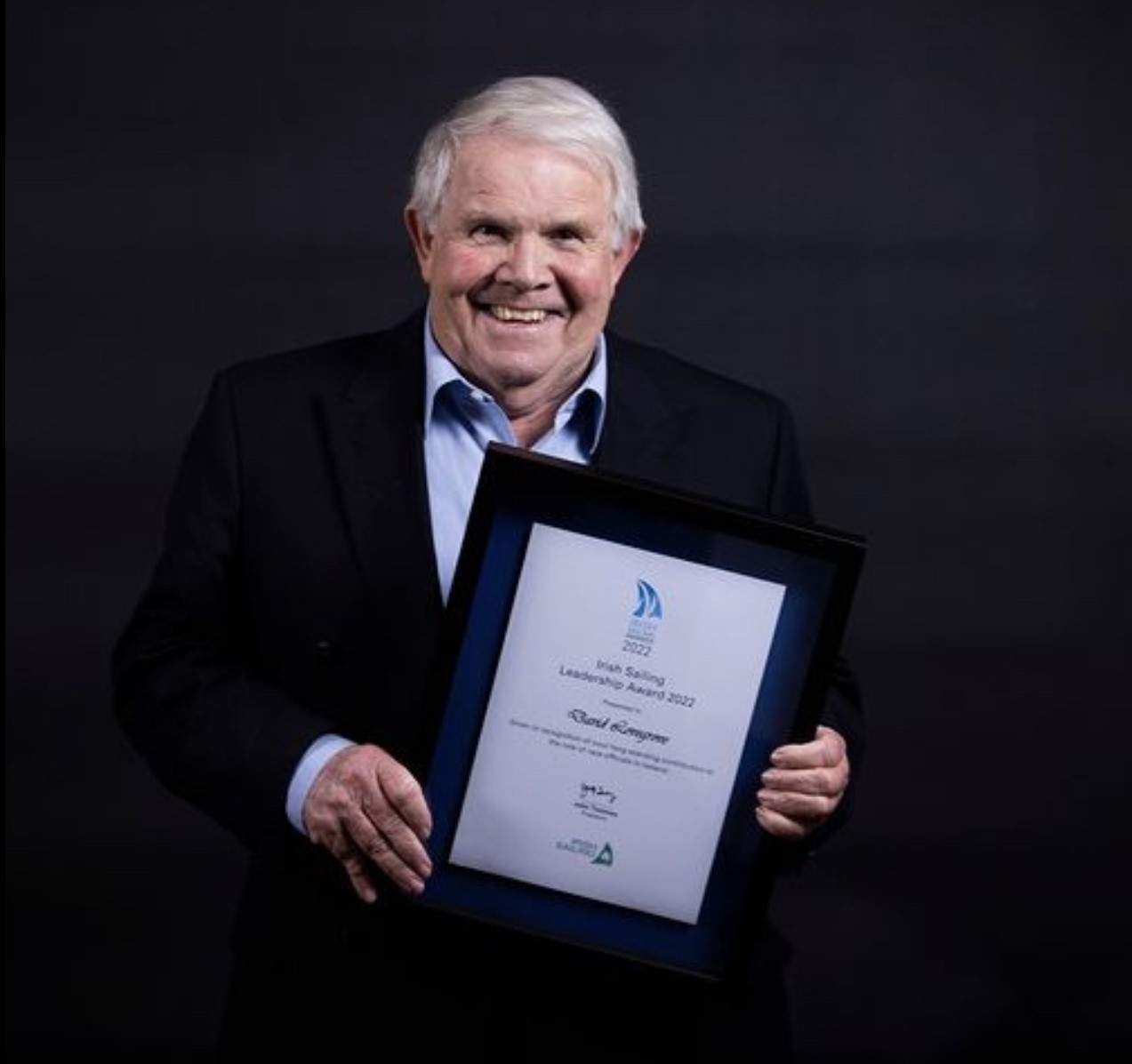 Add to that the trophy for ICRA's Boat of the Year award, which was presented to Michael and Richard Evans for Snapshot on Saturday, and it looks like everything's coming up HYC in 2023. Keep an eye on Irish Sailing's website for more news from the weekend.
Registered in the Republic of Ireland. Registered No. 81187