Come Sailing
We want you to come sailing with us this year. We have our team ready to show you the ropes and help you discover exactly why we are all so hooked.We have an exciting new plan to encourage all members to get involved and get out on the water.
Some of our new initiatives...
We will also be offering Charter deals for the Sports Boat Cup, WAVE Regatta & the J80 Nationals. Watch this space for updates and information. For more information contact Christina Knowles on 0872846145.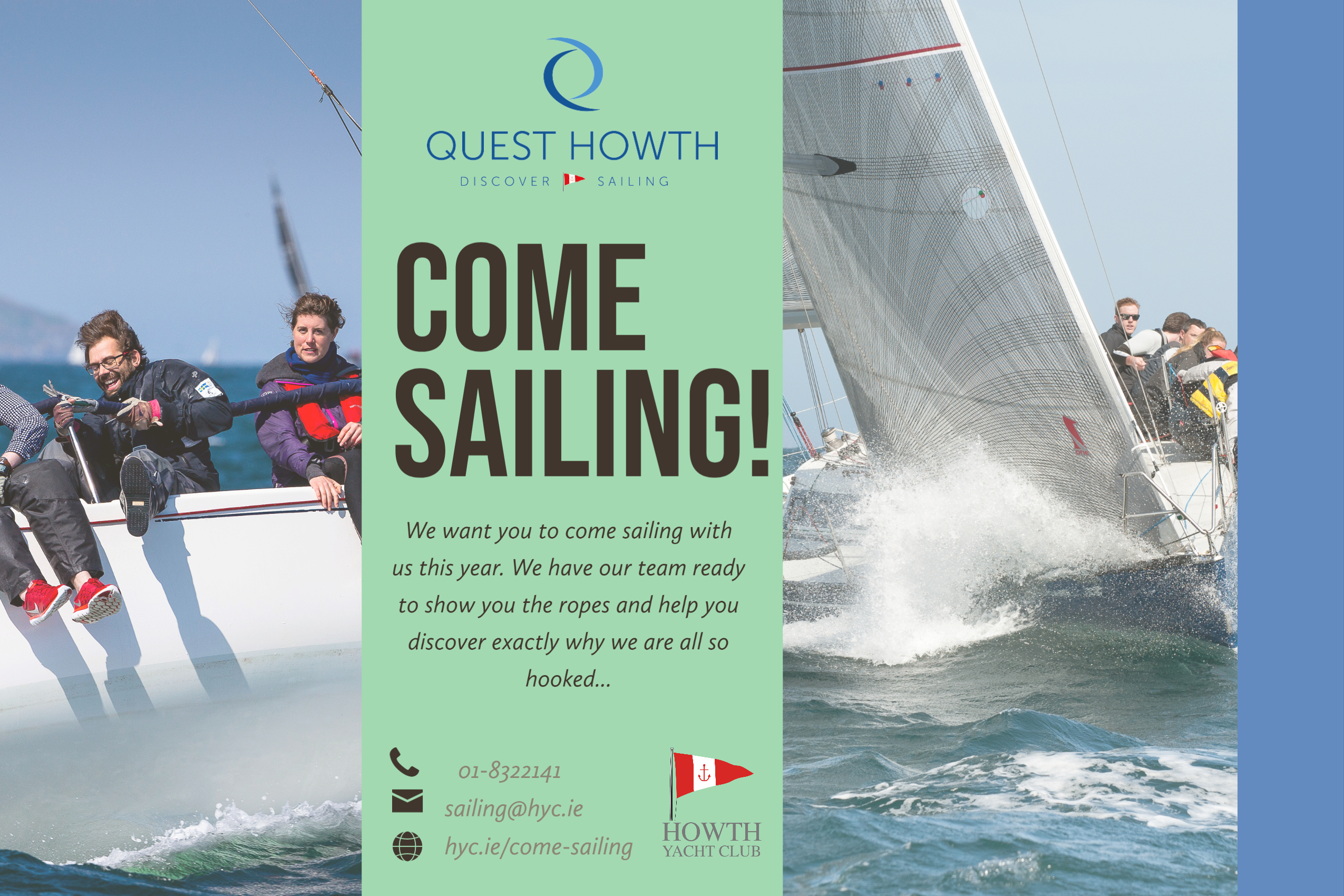 Registered in the Republic of Ireland. Registered No. 81187