Come Sailing

8 June 2021
We have our new team starting this week, we will be scheduling sailing times later this week and we will start to contact all our new members to offer their first sailing lesson opportunity. If you have any queries email sailing@hyc.ie.
Paddle Boards & Kayaks... our first sessions will be starting next week.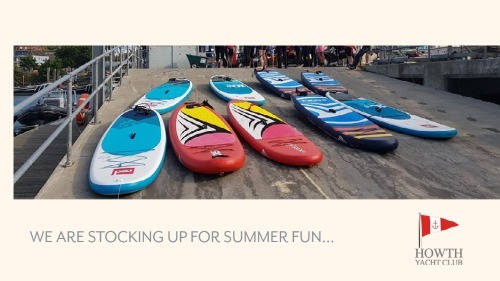 We have ordered 9 Paddleboards, 4 Double Kayaks and 5 one man kayaks and all the safety equipment that is required to provide safe fun on the water this summer (including lifejackets & safety leashes).
If you have your own kayak or paddle board, you can arrange to keep it in HYC so you don't have to worry about parking and getting it to and from the club whenever you fancy an outing.
We will also offer supervised sessions and fun trips over the summer, full schedule will be announced soon.
We will also be offering Charter deals for the Sports Boat Cup, WAVE Regatta & the J80 Nationals. Watch this space for updates and information. For more information contact Christina Knowles on 0872846145.
Registered in the Republic of Ireland. Registered No. 81187