Training & Dinghies News
Optimist Regatta Fleet - Thursday Race Nights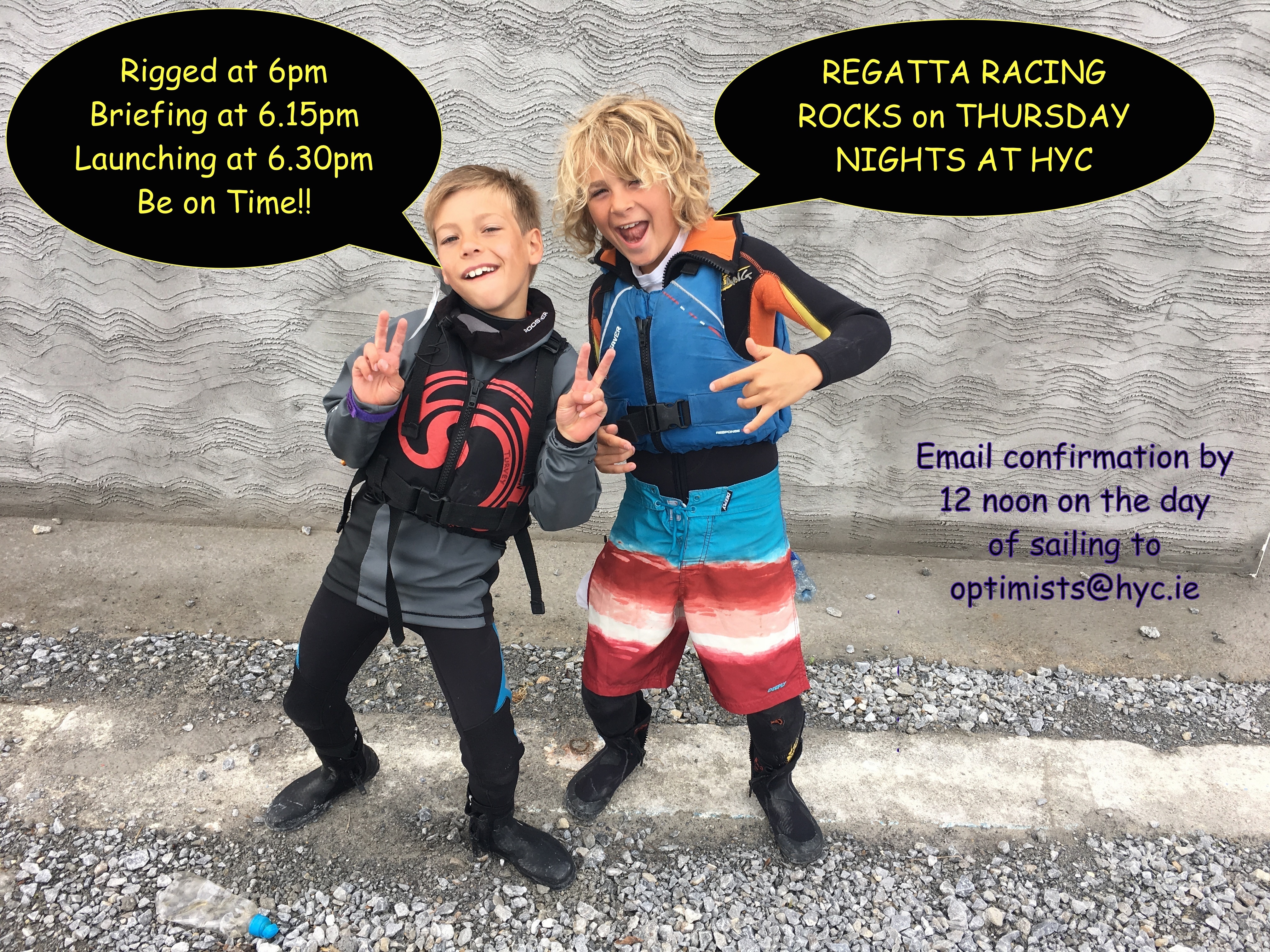 For our youngest and newer sailors including those doing summer sailing courses, we intend to run three, 15-minute races on Thursday evenings and will coach the fleet around the course if required. Races will be triangular courses outside Aqua Restaurant, so easy viewing for any land-based parents. They should be finished racing at 20:00 and ready to go home within 45 minutes.
It is very important that parents confirm in advance by 12 noon on the day of racing to the below email, that your child will be participating, ensuring that we have adequate rescue cover. Priority will be given to those who have booked. Confirm attendance weekly to optimists@hyc.ie
---
2016 HYC Summer Sailing Courses announced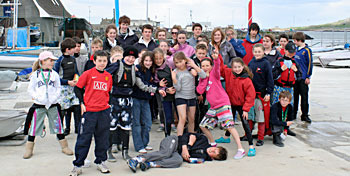 Howth Yacht Club summer sailing courses are run throughout the school holidays and are designed for young sailors from 6-17 years of age and cater for beginners through to expert sailors. Our fully qualified staff and top-class facilities provide our junior sailors with a safe and fun learning environment.
All of our young sailors are given expert guidance in respect of the selection of appropriate Irish Sailing Association certified courses for their age and abilities.
The 2016 Junior sailing plan including the Summer Course Programme and Application Forms are now available. To facilitate members, bookings can now be emailed directly into the office and places will be confirmed by the Training dept shortly after. Please note that if you want to do a course with a friend/friends the club cannot hold places or tell you who else has applied, so you should make sure to get all friends applications submitted at the same time.
An Information session will be held on Sunday 28th February in the Junior Room to provide further details on the programme and the changes to the booking process.
---
Registered in the Republic of Ireland. Registered No. 81187