Volunteers
Volunteers
There is a lot of work and fun involved in running the 'On The Water' operation at HYC. The Sailing Development Officer, Matthew Cotter, manages it with the assistance of professional coaches and volunteer Club members. New volunteers are always welcome and it is a great way to meet new people and contribute to the enjoyment of your fellow members while all the time adding to your own enjoyment and experience of membership at HYC.
Let us know your time availability and the area where you would most like to participate.
Below are just some of the opportunities that are open to you at Howth YC and where your help would be very appreciated.
Committee Boat
Come out as a guest and see how the operation runs. Talk to the Race Management Team on board one of the Club's two Committee Vessels and get all the info first hand. You will learn loads about how a race course is set up, how races are started and the finishers are recorded so that results can be worked out. We also need Rib Drivers/Mark-Layers as part of the race management teams.
RIB Drivers & Mark Layers
All sailing events need the support of boats to lay racing marks and provide safety cover for competitors. In Howth we use RIBs (rigid inflatable boats) for this service and the boats are crewed from a panel made up of paid staff and volunteer members. It's a great way to see top class racing from close-up while developing your own boat handling skills. Training is provided and taking a course on Powerboat Handling is probably the best way to start.
Harbour Wall East Pier Starter's Hut
Races in Howth Sound are started and finished from the East Pier Hut, which operates on Tuesday and Saturdays and even a short time commitment (less than I hour) would help get a race started or finished, as you prefer. Come along and see it in operation if you are free. Introduce yourself and talk to the team and get the info.
Results
If you have a home computer and enjoy numbers, this job is for you. We need help with working out our Racing Results, which requires data input on Tuesday, Wednesday and Thursday evenings and on Saturday afternoon, as well as on various weekends over the summer when regattas are being held at the Club.
Contact Kieran Barker for a demo
Events
Sailing events are hosted on various weekends from spring through to autumn and each one has its own organising committee. Event delivery requires multiple roles including taking entries, boat parking ashore, arranging catering and entertainment, buying prizes, etc.
Watch here for ongoing event data.
Following requires some prior experience of Racing
Race Officers
Current Team are recruiting.
The current HYC panel are recruiting new members and will provide loads of training for them, both on and off the water.
Working with Irish Sailing's training programmes and accreditation scheme you can go to highest international level - Make the Olympics your goal!
Juries
Differences of opinion about which boat in a race had right of way are resolved by race juries, which can penalise boats that it decides broke the Racing Rules. The Club has a regular requirement for Judges to help with regattas. Judges receive on-going training from Irish Sailing and, like Race Officers, have an accreditation programme that assesses their expertise.
Major events prefer to have Juries made up of members from outside the host club so jury members get invited to events at other clubs, both in Ireland and abroad.
Non-racing area
The Cruising Group has lots going on and will always welcome offers of help from its members. If you would like o join the Cruising Group, just send an email to

[email protected]

. Previous sailing experience is not necessary, the only requirement is that you are a HYC member.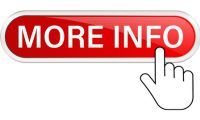 Registered in the Republic of Ireland. Registered No. 81187