R.I.P David Eason
The Commodore and Flag Officers regret to advise the members of Howth Yacht Club of the passing of Club member and former Honorary Treasurer David Eason.
The deepest sympathies of the General Committee, staff, and members of HYC go out to the family and friends of David in their time of grief.
May he rest in peace.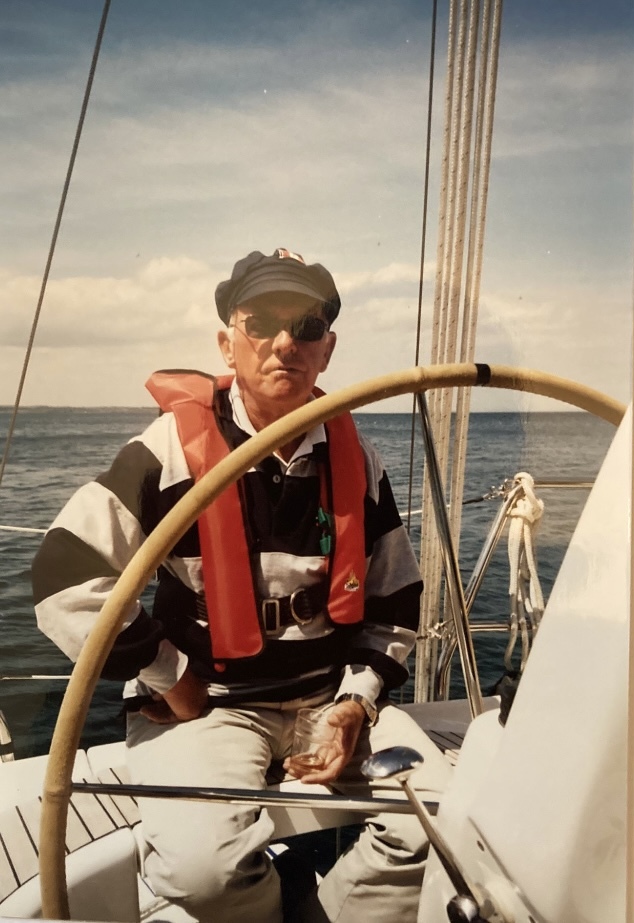 The death has occurred of David Eason, who was a member of Howth YC for more than 50 years.
David was a chartered accountant by profession and a committed and enthusiastic cruising sailor. He was a very active member of both Howth and Malahide Yacht Clubs and was always happy to volunteer his time and professional knowledge to both. He cut his club administration teeth in Malahide Yacht Club and served as Commodore there before becoming Honorary Treasurer of HYC, subsequently providing long service on the Club's Finance Committee.
He enjoyed a succession of boats, all of them kept in pristine condition. Whilst his own involvement was away from the competitive area of the sport, in the 1980s and 1990s he was well known on the Optimist and Mirror racing circuits, taking great delight in the success of his son, Robert, in both classes.
David made a huge contribution to the financial stability of HYC, both as Treasurer and subsequently as a long-term member of the Finance Committee. His well-practiced professional eye and ability to focus on detail were of great assistance in ensuring that the accounts were up to the high standard that he set in all aspects of his life. As the era of electronic presentation of information - including both management and annual accounts - took over from paper records, David remained insistent on seeing the information on paper. Whilst on the Finance Committee, he was hand-delivered a draft copy of the Club's annual accounts in hard copy every year and, based on his scrutiny of them and the incorporation of any amendments he thought appropriate, he was comfortable to propose or second their adoption at the subsequent AGM.
David is survived by his wife Muriel, his daughter Dorothy and his sons Robert and Derek.
Details of his funeral, from rip.ie, can be found below.
EASON, David (Robert Sidney) (Swords) - November 16th, 2023, (peacefully) at the Mater Private Hospital. Sadly missed by his loving wife Muriel, sons Robert and Derek, daughter Dorothy, daughters-in-law Nicola and Aoife, son-in-law Micéal, grandchildren Ryan, Fergal, Adam, Cormac, Maeve, Eoin, Clara, Tara and Marcus, sister Joyce, relatives and friends.
Removal on Monday (20th Nov.) morning to St. Columba's Church, Swords arriving for 11.30 a.m. service followed by burial in the adjoining Churchyard.
You can view the funeral service live on webcam through the following link.
Streaming link: https://www.memoriallane.ie/livestream/
Registered in the Republic of Ireland. Registered No. 81187