Taste of Autumn Racing initiative is off to a flying start
20 September 2022
Last Saturday was the start of Beshoff Motors Autumn League of course, but it was also the first day of a special Club initiative: Taste of Autumn Racing. Designed to bring newer members (and perhaps those new to sailing altogether) into the racing fold, the programme is brought to you by the Cruising Group and made possible with the contribution of Training Manager Brian McDowell. Together, Brian and Cruising Group Captain Susan Kavanagh organise crews to sail on the Club's five J80s as a part of Autumn League racing -- all with experienced HYC members at the helm.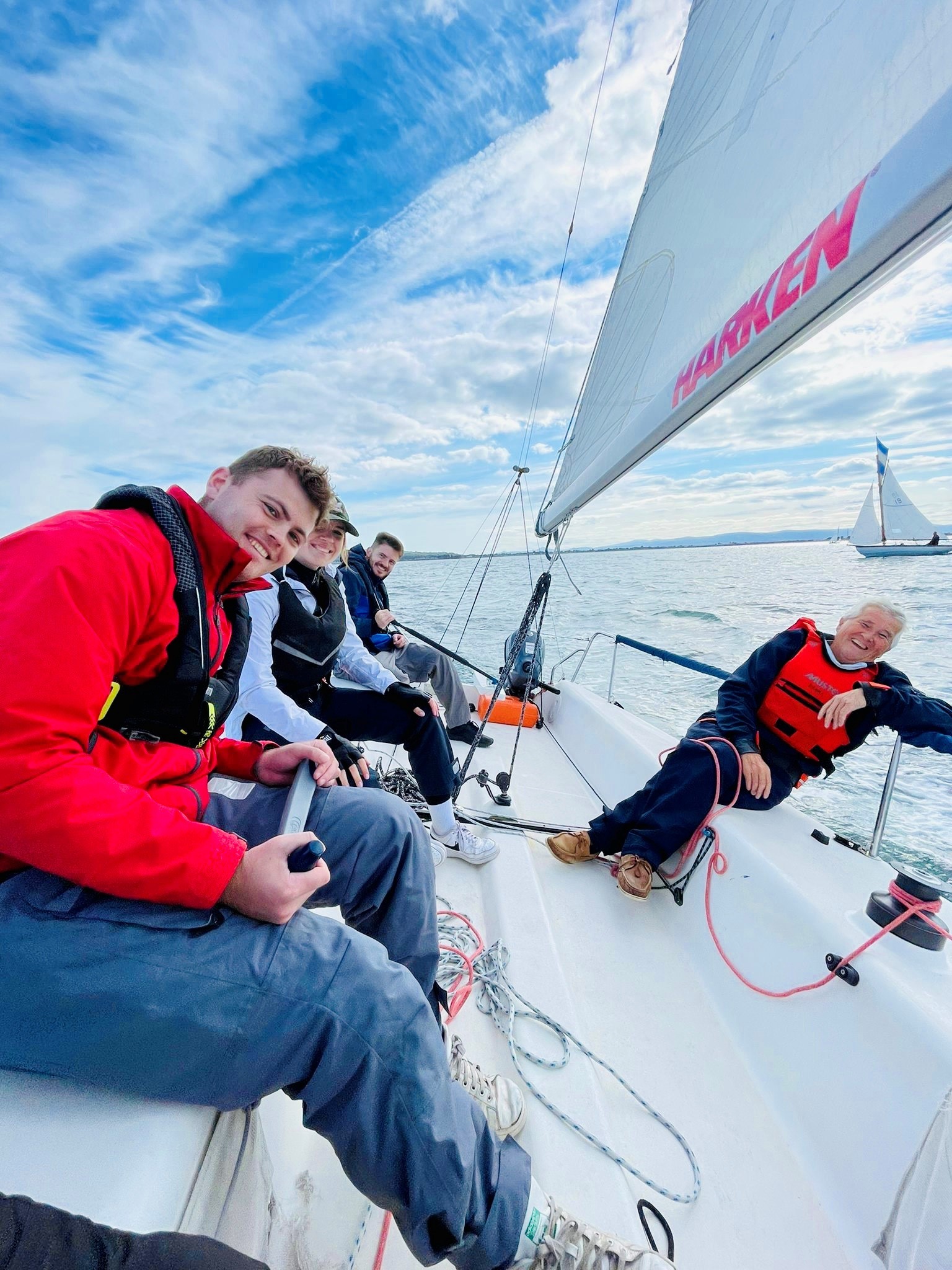 Taste of Autumn Racing is a brilliant way for greener sailors to dip a toe in the racing waters, and an opportunity for those with a bit more experience to train up a crew or help to build community among newer members. Taste of Autumn racers have access not only to Club J80s, but to the wealth of experience and connections that more senior Club members have amassed in their time at HYC. Many alumni of this summer's "Learn to Sail" course have joined Taste of Autumn Racing, eager to see what the racing fuss is all about, and can now attest that the only thing as enjoyable as being out in the sea air with a team of racers is the apres-sail scene back at the Clubhouse!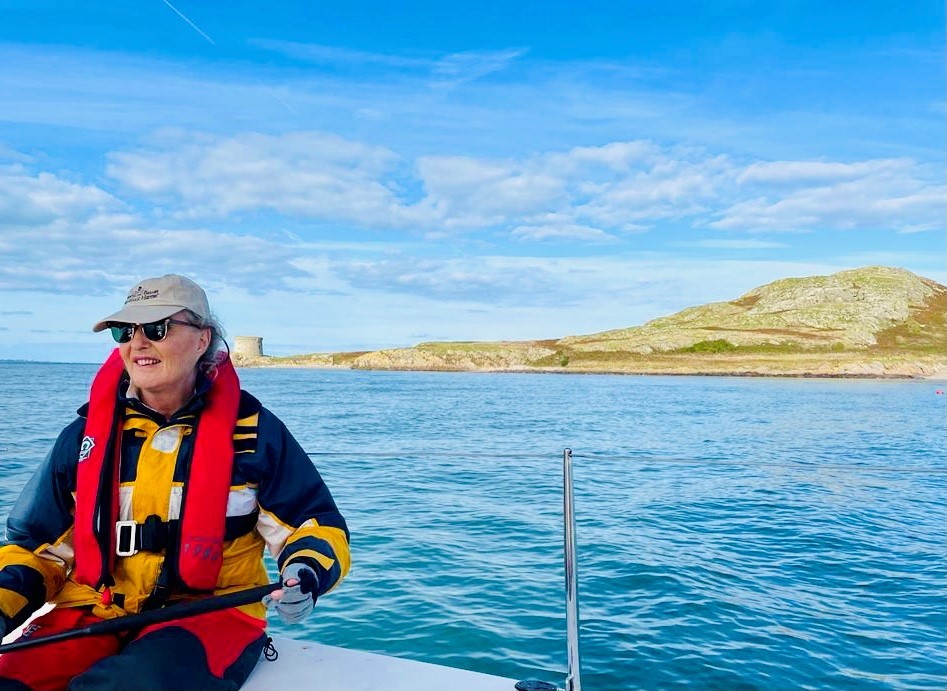 See the report below from Susan Kavanagh, and be sure to spread the word to any friends you think might enjoy a Taste of Autumn Racing at Howth Yacht Club. f you would like to participate, HYC is offering individual berths for one-off Saturdays at a non-refundable €20 per session; bookings for this can be made by emailing cruising@hyc.ie (and when you email, please let us know if you have your own lifejacket!)
14 people arrived in the club last Saturday for their first ever race - which just happened to be the first race of the Autumn League! The weather was beautiful, the atmosphere was buzzing as the J80s set off, each boat under the watchful eye of an experienced skipper.
This Taste of Racing initiative is a follow-on from the Cruising Group's Welcome to Sailing sessions with new or returning members. Having built skills up over the summer, everyone was keen to see what racing was like. So, under the aegis of Quest, there is now a fleet of J80s racing in their own class in the Inshore Fleet.
Everyone came ashore enthusing about the day and how much fun it was (and how much they had learned) before they headed off to join the festivities. Looking forward to next Saturday!
---Report by Susan Kavanagh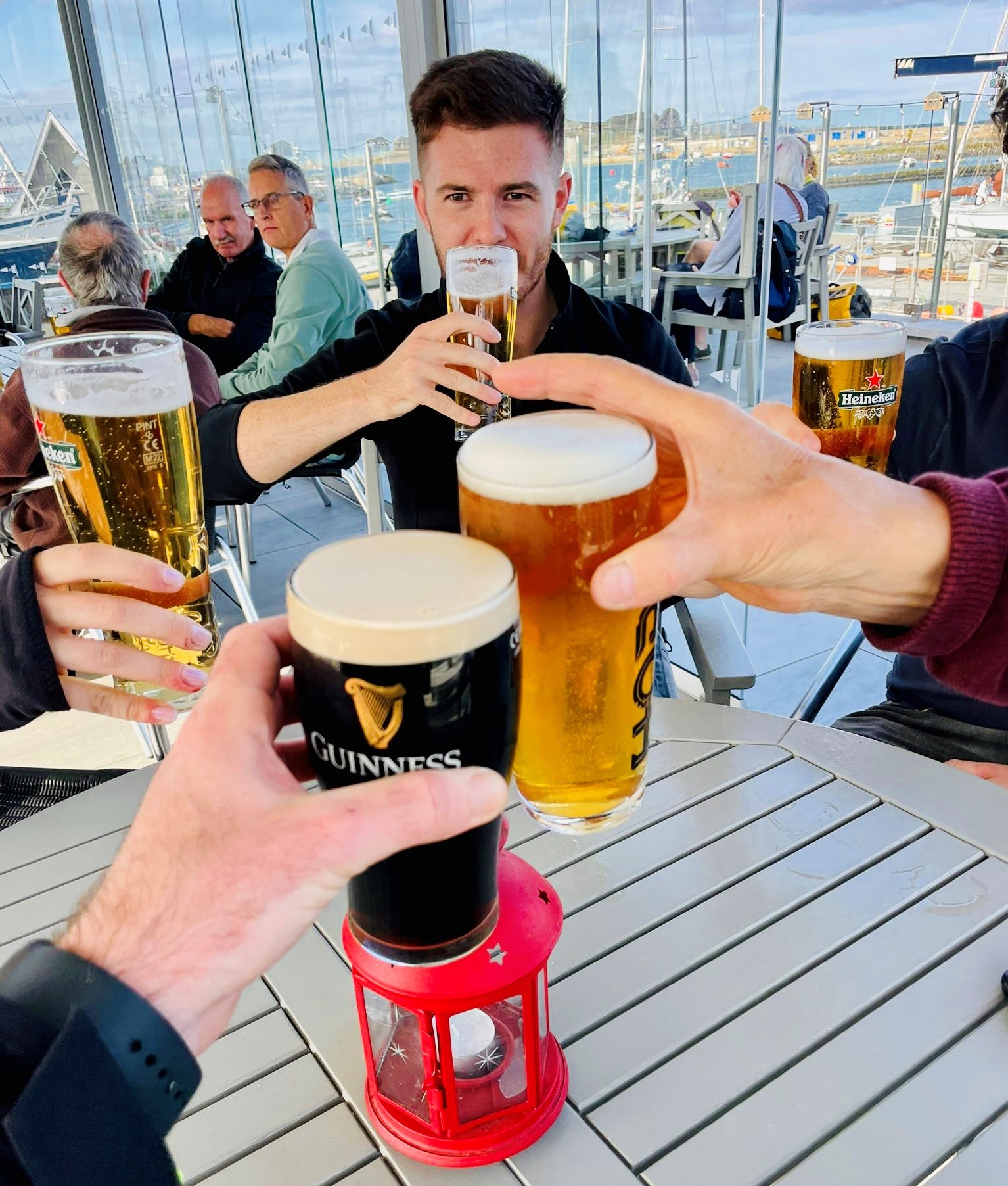 Registered in the Republic of Ireland. Registered No. 81187