After a bright and sunny start, the winds are changing in the J24 European Championships
02 September 2022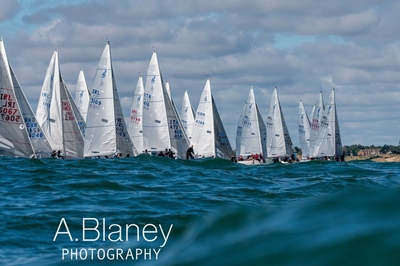 This past Tuesday saw a brilliant opening to the J24 European Championships at Howth Yacht Club, and though the winds seem to be changing even as we speak -- with east-to-nor-east breezes kicking up a notch and the sun playing hard to get -- Race Officer Dave Lovegrove and his team are determined to battle through moody conditions and get the most out of the week. Sailors are hoping to get two races out of today (Friday) and one tomorrow, before any nasty weather rears its ugly head...but those following the results will be happy to hear that with seven races already run, there will be an acknowledged championship and prize-giving at the finish line on Saturday, regardless. And may be even happier to hear that tonight's performance from The Bogs, which will be in the Clubhouse, is also a sure thing.
The J24 Euros has truly been an international regatta, with representation from Germany, Great Britain, Greece, Ireland, Italy, and the United States across the 34 boats racing. Chris and Julie Howell, the Executive Director and Communications Director of the International J24 Class, respectively, are over from Florida, USA, to lend our own Richard Kissane a hand in overseeing the event, and a few of their compatriots have been doing very well indeed; particularly for a regatta with "European" in its name. Retired U.S. Navy Admiral Denny Vaughan hails from Seattle, Washington, where the weather is as moody as it is in Ireland; his boat, "Easy Street," earned the regatta's first bullet on Tuesday, while fellow American Kurt Dammeier (with world champion Mike Marshall on crew) snagged the #3 spot with "Amuse Bouche."
Warm weather and sunny skies have shone over the first three days of the regatta, with a solid breeze at 12-16 knots giving the Race Committee an opportunity to get ahead on Day 3, hammering out three races in challenging conditions and choppy seas. Now, with the skies darkening and the end in sight (not to mention a brilliant band and gorgeous buffet dinner at the Clubhouse tonight), will sailors be able to keep their spirits high and their nose to the grindstone for Days 4 and 5? Keep an eye on social media for announcements and photos over the weekend, and then check back here next week for a post-race summary.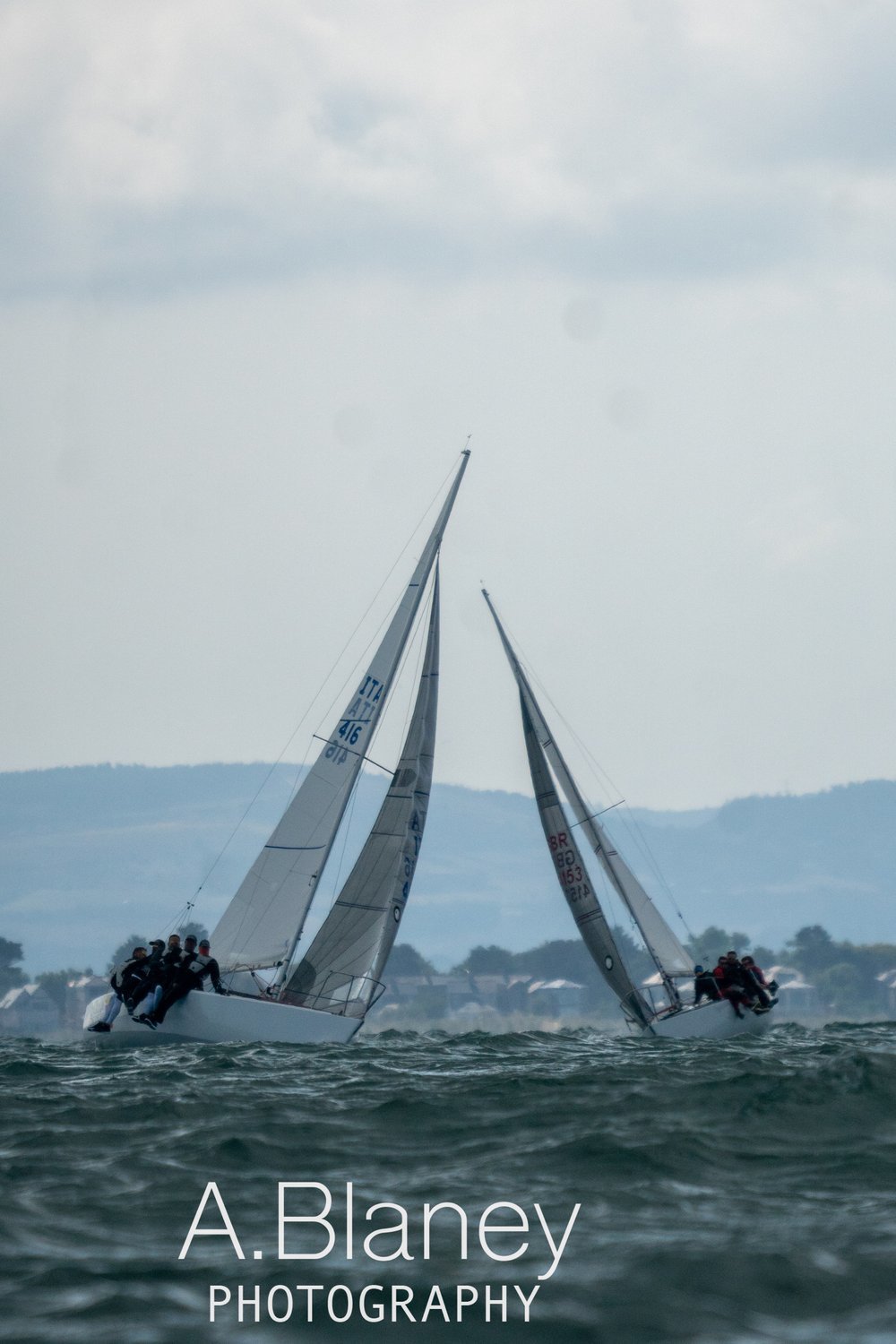 For the latest on the J24s from Afloat, click here.
For the latest on the J24s from Yachts and Yachting, click here.
And for the J24 homepage, including links to social media and a place to view (or purchase!) official photos from the event thus far, please click here.
Registered in the Republic of Ireland. Registered No. 81187