Women of HYC dominate at Women at the Helm
29 August 2022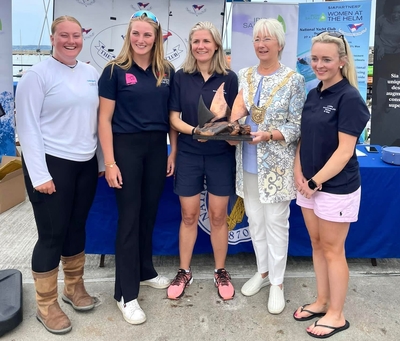 It's beginning to be hard to keep track of all the winning women at Howth Yacht Club. While Eve McMahon was trying to find space for yet another medal (this time, a silver one for her performance at the U21 ILCA Worlds in Portugal), her clubmates were coming up roses over the weekend at Irish Sailing's Women at the Helm event in Dun Laoghaire.
The "Ladies of the Kite," helmed by Aoife Hopkins and crewed by Jennie Harris, Kirsty Quinn, Jonny Sargent, and Peter McVeigh, won the Sportsboat class handily, with three first place finishes. Not bad for never having sailed together on a J80, eh?
Laura Dillon and Diana Kissane took turns at the helm of the J99 Snapshot, crewed by HYC's Tara Flood among others, and brought in an overall win in the Class 1 category. A massive thanks must go to Nigel Biggs, who loaned his boat, Checkmate XX, and a few lads for support, to another group of HYC ladies for the weekend that was in it. Helmed by HYC's Suzie Murphy, with everyone's favourite senior instructor Lara Jameson trimming and Mark Mills (perhaps you've heard of him?) winding, Checkmate XX made a fourth position appearance on the Class 1 leaderboard.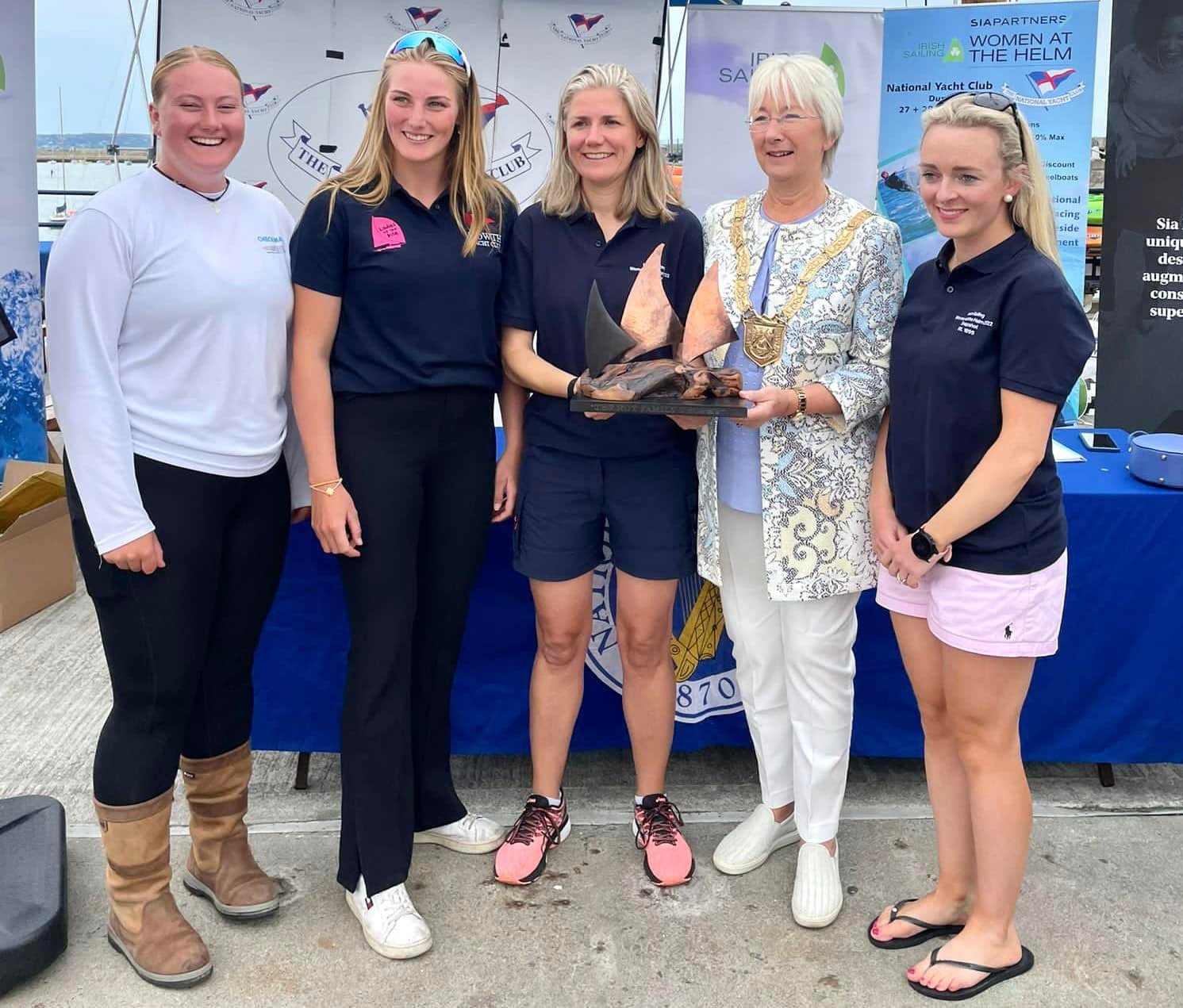 Howth Yacht Club's performance overall means that the three HYC boats that sailed in the Women at the Helm regatta are also taking home the Roy Family trophy, a gorgeous copper and bog wood piece that is Ireland's only club team perpetual trophy. To the women who helmed, and all the women and men who supported them, congratulations and well done!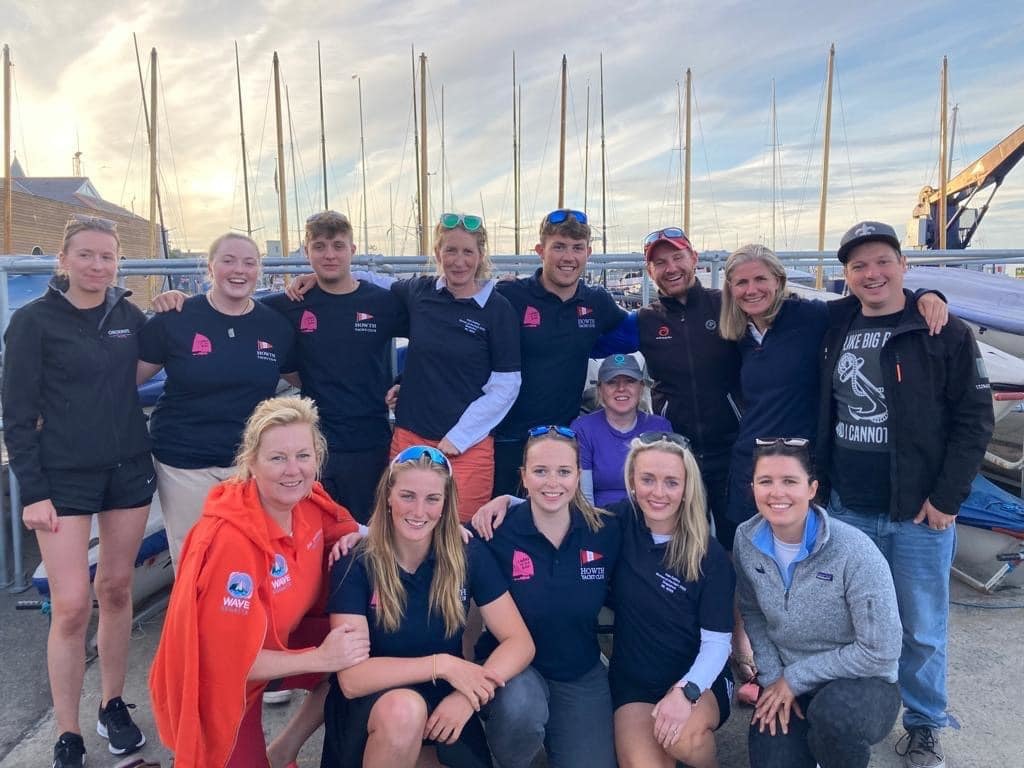 Registered in the Republic of Ireland. Registered No. 81187