Summer Dinghy Sailing returns!
12 May 2022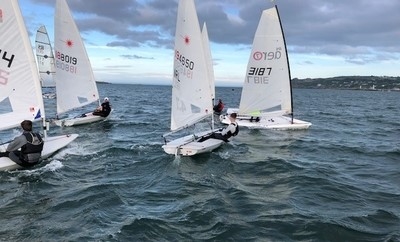 Summer Dinghy Sailing returns on Thursday 9th June 2022 and will run until Thursday 1st of September. We will have first gun at 1900 and two quick races each night for Optimists, Lasers, and a mixed PY handicap fleet.
Please encourage anybody who has a dinghy to bring it down and join in. HYC also has a number of boats that can be hired out.
As with last year we want to focus on the following:
A fun and supportive approach where new people or those with less experience are mentored by a more experienced sailor.
A social side in the club post sailing for all important debriefs, tall tales, slagging, or bragging rights.
Getting the existing Frostbite sailors to sail in the Summer.
Get dinghies of all shapes and sizes joining the PY handicap fleet.
Encouraging members who sail on keel boats to try dinghy sailing.
Getting new members or potential new members to come dinghy sailing.
We will be looking for at least one volunteer each Thursday night to assist on the Committee boat.
An entry form is available via Club Events - HYC.ie
In the meantime, please feel free to contact me if you want to get involved or have any suggestions.
Daragh Sheridan
Tel: 086 381 8796
Email: daraghpsheridan@gmail.com
Registered in the Republic of Ireland. Registered No. 81187