HYC Mid-Week Season Ends
03 September 2021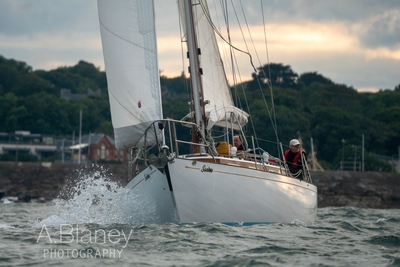 After what seems like only a few weeks of racing since the COVID delayed start of the season at the beginning of June, HYC's mid-week racing ended on Wednesday night, Sept 1st.
The 23 boat fleet of Cruisers started off the East Pier line in an 11 knot NE that threw up a good lump in the Sound. For the hardy who have become used to tee shirt sailing over the last couple of weeks, the temperature was a reminder that Autumn is here and it's getting time to put the warmer gear back into use.
With many of the boats using the race as their last tune-up for the ICRA Championships, there was plenty of competition to bag the favoured Island end of the start line. The season's practice and good judgement paid off for most and, over the four starts on the evening, only one boat found itself recorded as OCS. After 63 minutes of close racing on a course that brought the fleets north along the coast of Ireland's Eye and around the Club marks off Portmarnock beach Indian, Simon Knowles' J109, lead the boats back south to take line honours for the evening.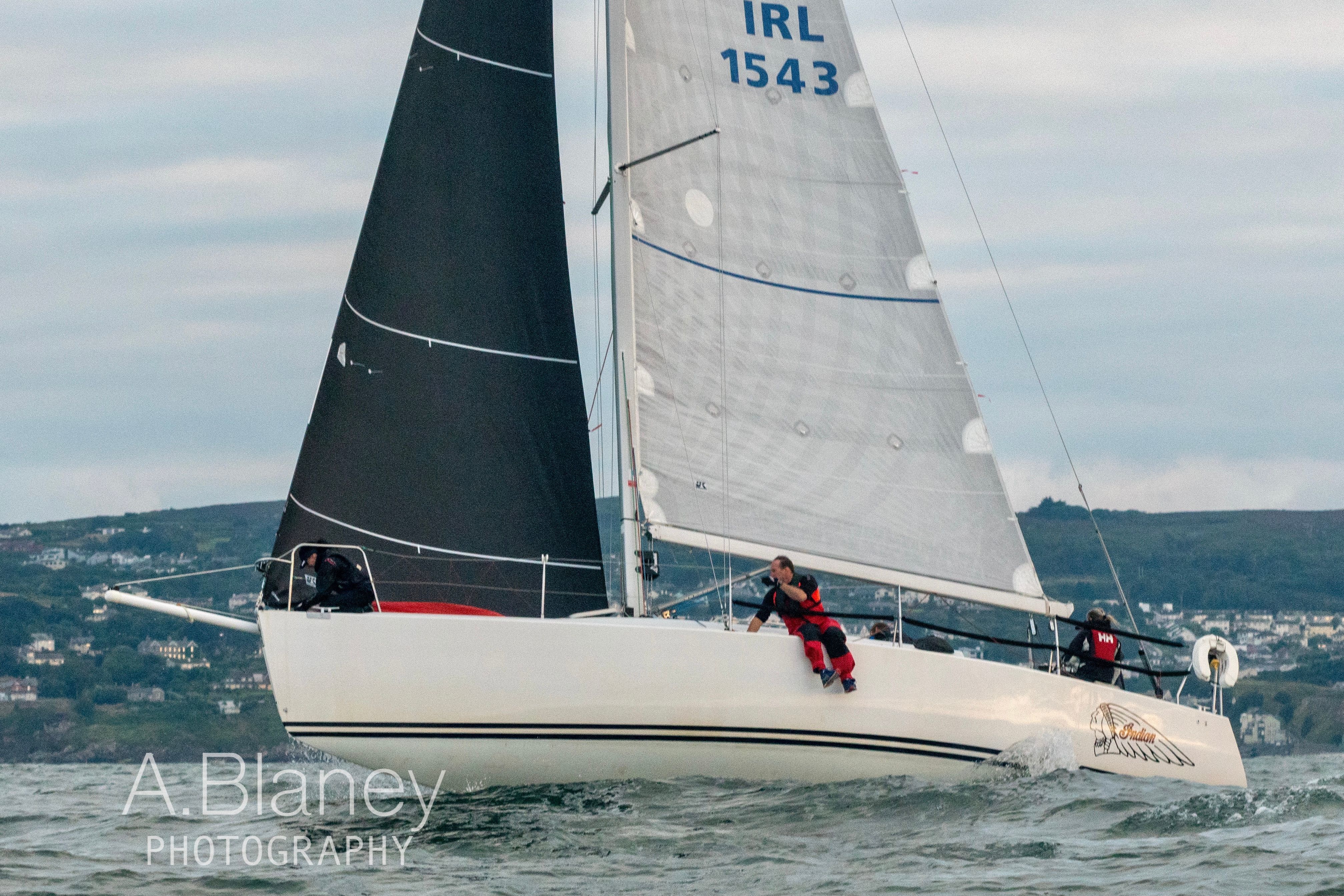 Simon Knowles J109 Indian on Wednesday Evening Photo: A. Blaney
After the Squib Easterns and the last Saturday races put the final polish to the Club's summer sailing this weekend, the Autumn season will kick off on Sept 11th when the Beshoff Motors sponsored Autumn League kicks off.
Beshoff Motors Autumn League entries are being taken online here,
Cover photo is Tom Fitzpatrick & Saoirse taken by A. Blaney Photography
See Gallery of Photos from Wednesday Night from A. Blaney Photography
Registered in the Republic of Ireland. Registered No. 81187