Eve McMahon crowned Laser Youth World Champion
01 August 2021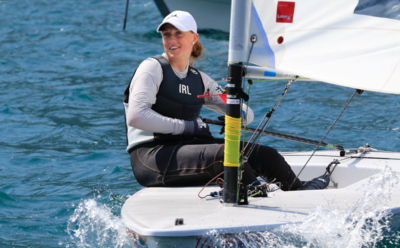 After a long-fought event where she put herself out there as the boat to beat, HYC's Eve McMahon won the ILCA 6 (formerly Laser Radial) Youth World Championships on Lake Garda, Italy on Saturday. Eve had a strong start to the championships, posting 3 wins in a fleet of 109 international competitors during the early part of the event.
17-year old Eve seems to show a competitive maturity beyond her years and while this is her 2nd World title (having won the World U17 Championships in 2019 in Ontario) she will still be eligible to qualify to defend her youth title next year.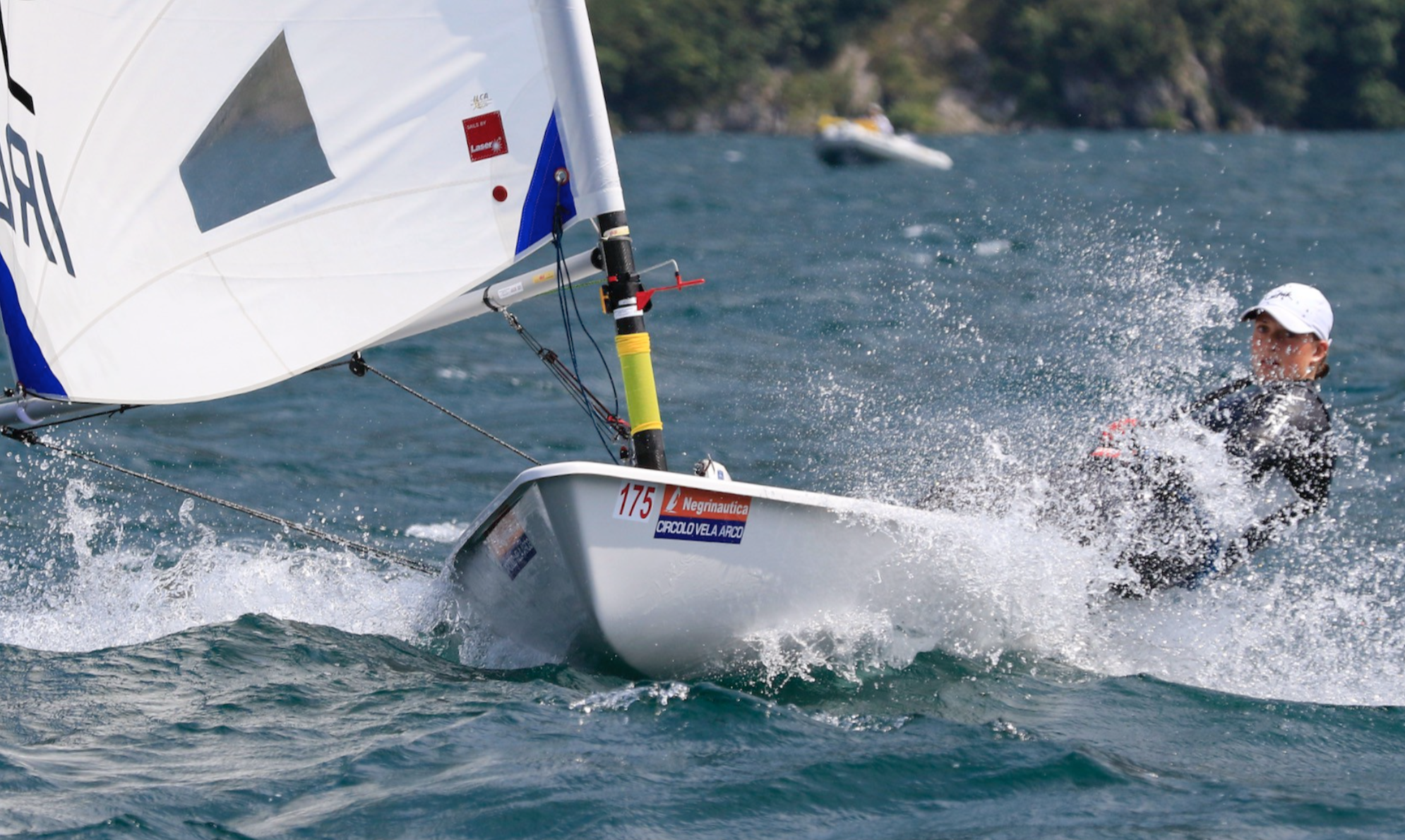 Followers of the event will have noticed a disqualification in the first race of the final series which evolved as a temporary setback, staying 'top ten' for all other races and she eventually beat Anja Von Allmen of Switzerland by 13 points and Sara Savelli of Italy to take the gold medal back to Ireland and Howth. She had already won silver medals at the EURILCA U21 Europeans and Laser Radial Youth Championships this year and has clearly earned huge respect internationally, as evident in being muted as favourite for the World Championships in Italy before it started.
Eve's incredible record over the past few years has earned her the Irish Sailing Youth Sailor of the Year for both 2019 and 2020 and it could be wise to place a bet that she might make it a hat-trick in 2021. She'll be sitting her Leaving Certificate next year and after this week's trials and tribulations there's no doubt she'll be able to write knowledgeably about Italian politics if required!
Her coach Vasilij Zbogar noted that "Eve did an amazing job because it (weather) was really unpredictable. She kept herself calm and didn't panic even in a stressful situation".
In an article in this weekend's Irish Times and after Annalise Murphy was eliminated from the Laser Radial competition at the Tokyo Olympics on Friday, she mentioned both Eve and Howth's other sailing prodigy Aoife Hopkins as possible successors. Both of Howth's top female Laser sailors had been involved in the Olympic trials before Annalise was appointed as Ireland's representative in Tokyo.
Eve said after the event: "It's nice to see all the hard work pay off in the end, although I had 13 points to spare it certainly wasn't plain sailing. On the 4th day of the event I got my second yellow flag on the reach which meant I had to retire in that race, resulting in my discard being used early in the event. After that race I couldn't take any big risks and had to constantly stay near to the top 5 girls in the races in order to cover and stay in control of the overall lead. I was fortunate enough to have a 3 time Olympic medalist, Vasilij Zbogar, as my coach throughout the event who knew the venue inside and out which was a huge strong point. It has always been a dream for me to become a World Champion and I'd love to take this opportunity to thank Howth Yacht club for their ongoing support and hopefully the best is yet to come!"
Howth could have a major interest in the Paris 2024 Olympics, with Eve, Aoife and Team Dickson Waddilove showing world class ability - and youth on their side.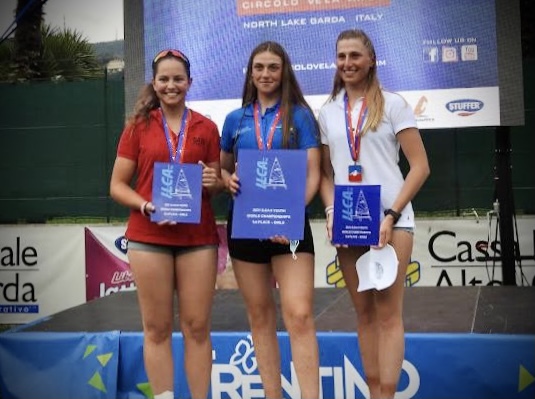 Registered in the Republic of Ireland. Registered No. 81187