Rescue Coordinator
22 July 2021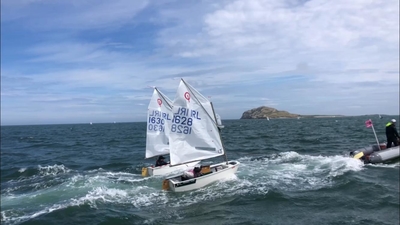 Howth Yacht Club is looking for a rescue co-ordinator to join our team The rescue coordinator is responsible for leading and rostering a panel of RIB drivers at Howth Yacht Club, ensuring that all events and training courses are covered and is responsible for general upkeep of the 9 Club RIBS including washdown, fuel and onboard equipment. This role is a part-time permanent position which is required all year round with hours of work 20 hours per week during peak sailing season April to September and 10 hours a week during the winter season. The role will be reporting to the Honorary Sailing Secretary and Club Manager
Resuce Co-Ordinator is responsible for
- Maintaining a current list of RIB drivers and crews available for RIB duty at Howth YC
- Drawing up and issuing RIB crew rosters for all Club and Open events including sailing courses.
- Ensuring RIB crew payroll information is kept updated and liaise with Financial manager on payroll requirments
- Recruitment of RIB drivers to the panel as required to meet demands
- Monitoring competency and skill levels of RIB drivers approved to take charge of HYC RIBs.
- Mentoring RIB crews and drivers and help develop their skills, including debriefing and advising them at regular intervals. Ensure that qualifications are up to date.
-
Washdown and cleaning of RIBS on a weekly rotational basis or as required,
-
C
hecking Nine clubs RIBs on a daily basis during the course of sailing courses, Club and Open Events
-
M
aking sure that any reported damage or missing items have been reported by the driver in the RIB serviceability logs.
-
Petrol tanks filled on a daily basis, particularly during the summer training courses checking that all fuel lines and tank attachments are in good condition.
-
W
eekly reportng to be issued identifying all issues of maintenance, missing or broken equipment and their current status
Qualifications
•
Irish Sailing powerboat certificate ( minimum level 2 )
•
First aid Qualification
•
Min 2 years Experience in a RIB crew role within a yacht club
Skills required

Excellent organisational and operational skills

Good communication skills

Strong leadership and people development skills

Good work ethic and attention to detail
Application to manager@hyc.ie
Closing date 31st of July
Registered in the Republic of Ireland. Registered No. 81187