Exciting last day at the Optimist Leinsters at HYC
05 July 2021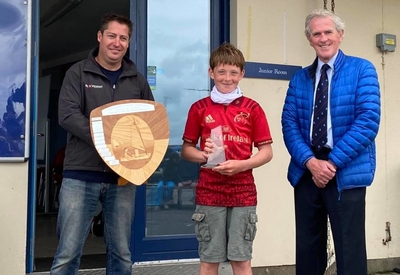 The Provident CRM Optimist Leinsters finished up on Sunday with 3 more great races in a fresh breeze, with both the Junior & Senior titles not being decided until the final race. The 60+ competitors were a model in focused restraint and control, with 6 clean starts in the series and not a U Flag or Black Flag in sight.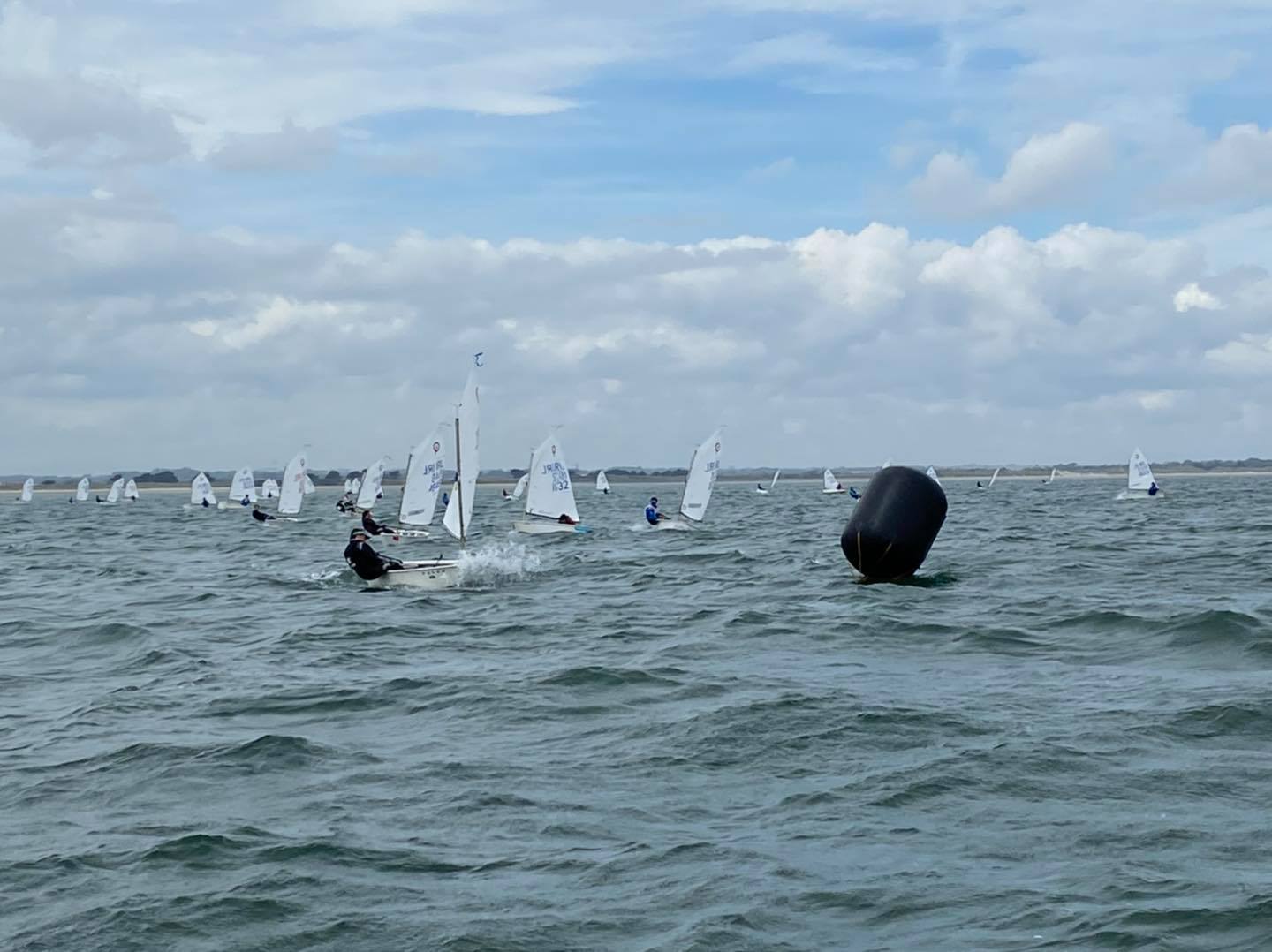 The Junior Fleet finished with a clean sweep of the prizes for RCYC, with Olin Bateman just pipping his clubmate Lucy Moynan by a single point, with Andrew O'Neill coming through into 3rd place just ahead of Conor Cronin from Malahide. Bateman really turned on the power on Sunday, winning all three races to add to another race win on Saturday.
The Senior fleet was even closer, with Caoilinn Geraghty McDonnell from RStGYC storming through on the last day with 2 race wins to pip the overnight leader JP Curtin from RCYC on countback, both having scored an impressive 11 points in the 6 race series. Cillian Twomey from Howth was 2 points back from them, with a bit of a gap to the rest of the fleet. Joseph O'Leary from RCYC won the Senior Silver fleet from Patrick Foley (RStGYC) and Isha Duggan of RCYC. Optimist sailing is very much alive and well in Crosshaven.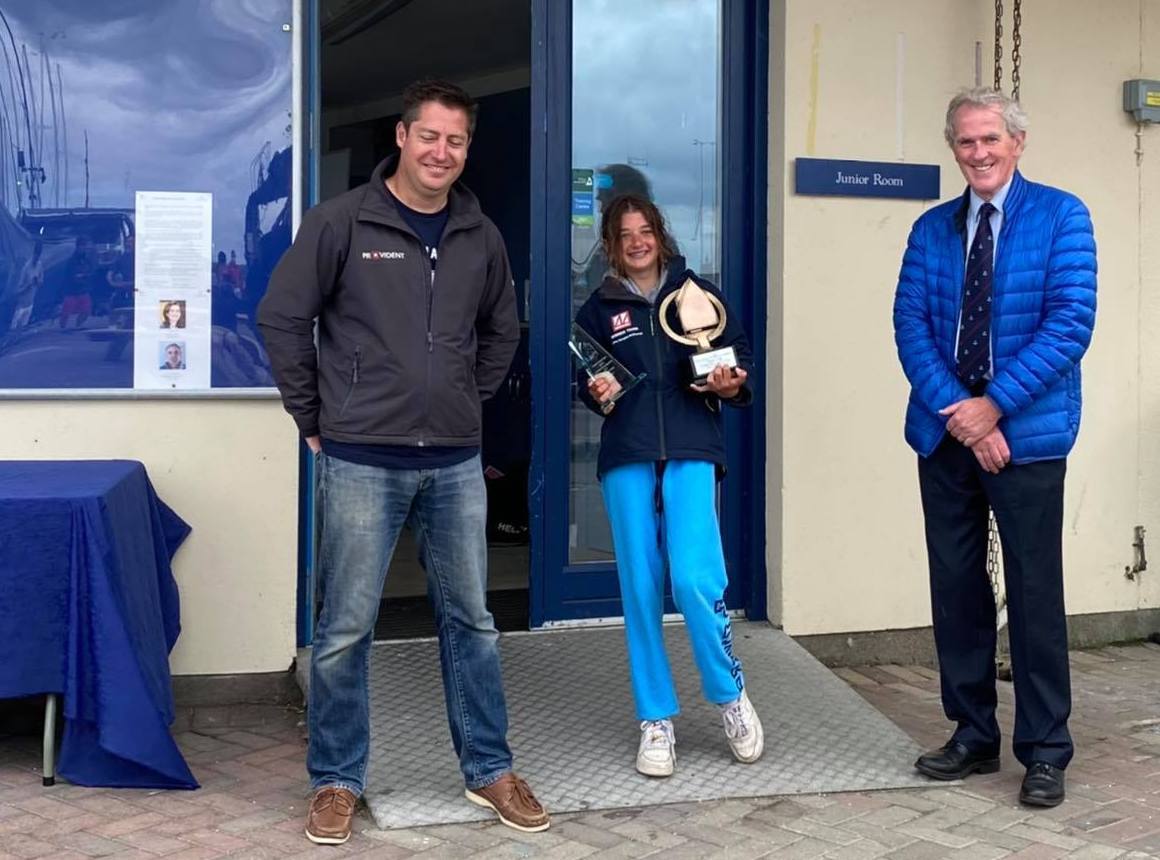 Caoilinn Geraghty McDonnell (RStGYC) with Gary Cullen (Provident CRM) and Neil Murphy (Vice Commodore Howth Yacht Club).
The racing was exciting and moved along briskly on both days under the expert leadership of David Lovegrove on the water, with an active and visible team of HYC volunteers ashore keeping the event running smoothly and safely. Next stop is the Leinsters for the Regatta Fleet in Malahide next weekend, with the Connachts following on 17/18 July in Lough Ree Yacht Club. The Optimist scene is back up and running and very much alive and well.
Cover Photo Olin Bateman (RCYC) with Gary Cullen (Provident CRM) and Neil Murphy (Vice Commodore Howth Yacht Club)
RESULTS:
Registered in the Republic of Ireland. Registered No. 81187