Adult Dinghy Sailing in HYC - Join the Revival
12 May 2021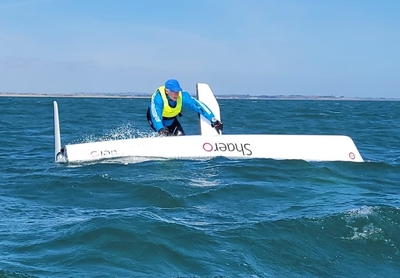 At last! It finally looks like we are nearing the end of the current pandemic. As part of the return to sailing, the Club is very keen to reinvigorate the Summer dinghy sailing scene, which has fallen away somewhat over recent years. Dinghy sailing, whether with one or two people aboard, must be one of the safest sports in terms of being able to minimise risk of Covid transmission.
As has been previously advised, the plan is to initially focus on Thursday night racing. The first series will start on June 10th, subject to any restrictions then in place, and will have two races each night for Optimists, Lasers, and a mixed handicap fleet. To kick things off there are three practice sailing sessions each Thursday night from May 13th, starting at 18.30 and restricted to a pod of 15 sailors. I understand there are still some places left and if there is sufficient interest we can look at the possibility of a second pod or day for training.
I have been asked to help with getting more adults out dinghy sailing, whether they are new to it or are making a long awaited return to the excitement the sport provides.
We want to focus on developing the following:
A fun and supportive approach where new people or those with less experience are mentored by a more experienced sailor.
A social side in the Club post sailing (when we are allowed) for the all important debriefs, tall tales, slagging or bragging rights.
Getting the existing Frostbite sailors to sail in the Summer.
Encouraging members who sail on keel boats to try dinghy sailing.
Getting new members or potential new members to come dinghy sailing.
Coaching to help both novices and those more experienced sailors.
We are also asking if there is anybody out there that would be willing to donate a boat to the Club that could be used by new people to try out before they take the plunge and buy a boat of their own. So, if you have a boat that is just taking up space in your garden and you would like to see it put to good use, please contact the Club on office@hyc.ie
We will provide further dates as soon as we have them but, in the meantime, please feel free to contact me if you want to get involved or have any suggestions.
Daragh Sheridan
Tel: 086 381 8796
Email: daraghpsheridan@gmail.com
Registered in the Republic of Ireland. Registered No. 81187