Irish Sailing's Pre-Season Push for Safety on the Water
26 April 2021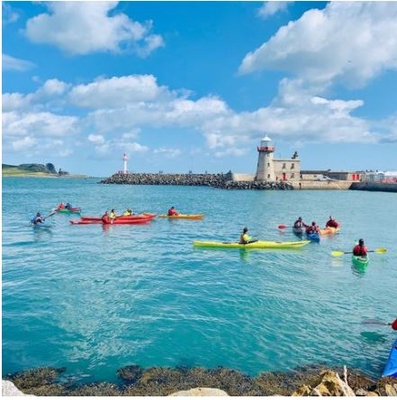 With a second summer of Covid restrictions ahead - to what degree we await clarification - Ireland's coasts and waterways are certain to be busy so Irish Sailing along with Water Safety Ireland and the RNLI are calling for greater awareness to avoid serious incidents in the months ahead.
Based on reports from 2020 when fine weather and the ban on foreign travel saw more people than ever enjoying watersports and coastal activities, the risk of serious injury or even death is something that all involved need to be aware of.
Sailors are advised to always carry a means of raising the alarm, preferably a VHF marine band radio. Anyone in trouble, or seeing someone else needing help, should call for assistance on Channel 16. If a VHF radio is not available, dialling 999 or 112 and asking for the Coast Guard is the standard advice from all water safety organisations.
More time spent at home in Ireland and local restrictions have led many people to discover new sports and activities. Training is both an enjoyable and essential part of getting involved and Irish Sailing have a range of courses designed to increase skill levels and safety awareness. As an IS approved Training Centre, HYC is approved to deliver courses and provide certification. These include the International Certificate of Competence, which is fast becoming a 'must have' for those wishing to charter abroad - something that will hopefully become feasible again later this year.
Irish Sailing, the RNLI and Water Safety Ireland have produced some videos highlighting safety tips and things to check before getting back on the water. Links to the films are here:
If you would like any further information, visit sailing.ie
Registered in the Republic of Ireland. Registered No. 81187