Team Dickson Waddilove Secure Olympic Place for Ireland
26 March 2021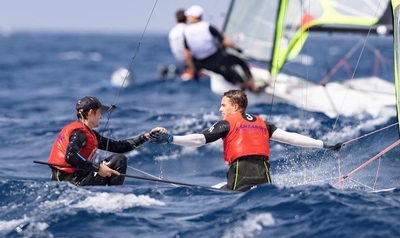 In the midst of Covid lockdown, the spirits of Irish Sailors everywhere have been lifted with the news that HYC member Robert Dickson, and his teammate from Skerries Sailing Club Sean Waddilove, have just secured the last available sailing slot in the Olympics for Ireland. The pair secured the qualification in the penultimate race at the Lanzarote Winter Regatta. In a hotly contested final fleet race at the 49er Olympic Qualifier this morning, the pair qualified Ireland for the Tokyo Olympics with a race to spare. Elated with their qualification, the pair then went on to win the final medal race landing them a bronze medal in the overall event.
HYC's Commodore Paddy Judge spoke with the family members earlier today, whereby Robert's parents, Ian and Susan Dickson, spoke of how proud they are of all the work that Robert and Sean put into getting there, particularly during the current pandemic when regattas are few and far between. "To be in third place in such a fleet is some achievement, especially when carrying a UFD. They are delighted that their efforts have had such a result."
Cliff Waddilove, Sean's father says he is delighted with their achievement. "It has been a long journey but with a well-deserved success in Lanzarote. This could not have been done without the support of Howth Yacht Club, Skerries Sailing Club and members of the community, which has helped provide top quality gear and equipment."
Irish Sailing's Performance Director James O'Callaghan explained the importance of this result: 'This is a breakthrough result for Rob and Sean - to finish on a podium in an event where the world's best contenders needed to attend (given the few opportunities for major regattas in the past 12 months) demonstrates real and exciting progress for the team'. They were a force to be reckoned with in Lanzarote - a fact expressed by competitors and the 49er organising team in Lanzarote throughout last week.
We look forward to following their path to Tokyo and some special post-Olympic celebrations with them in HYC afterwards.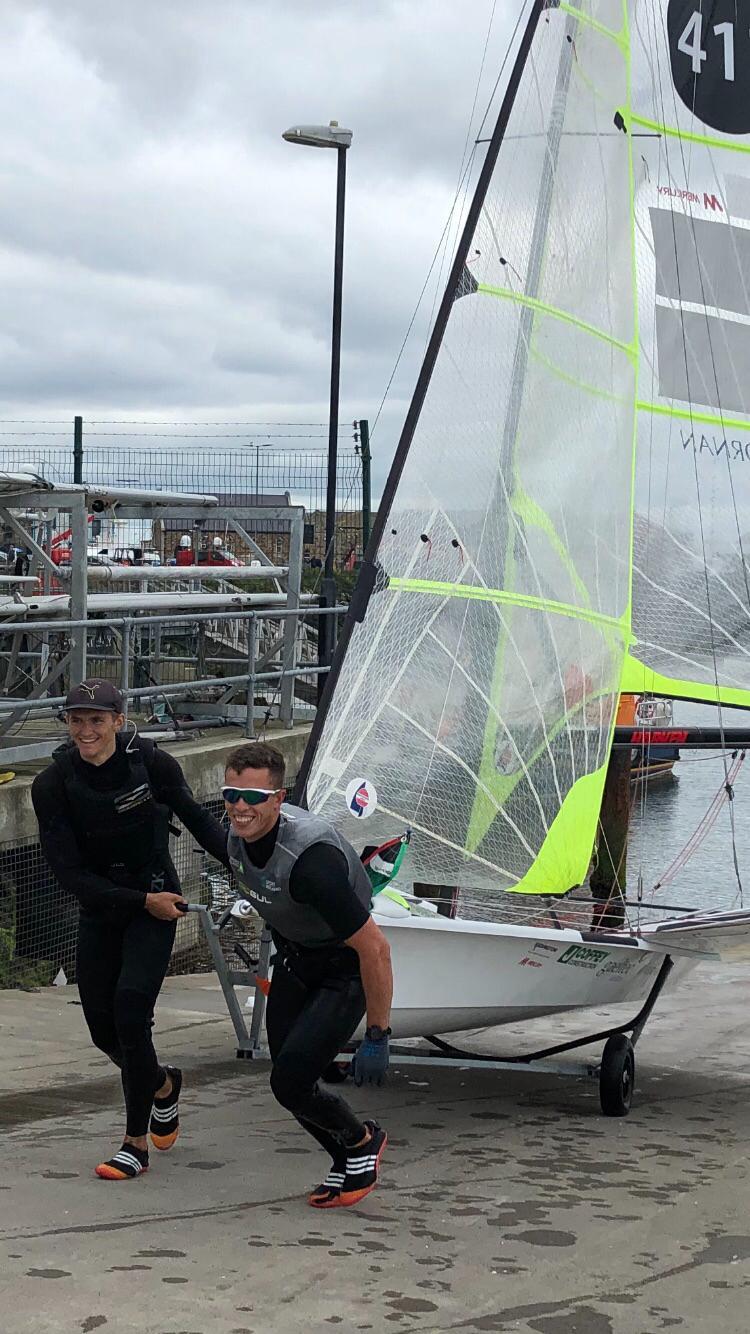 Team Dickson Waddilove training in HYC in July 2020
Cover Photo Credit David Brannigan
Registered in the Republic of Ireland. Registered No. 81187