HYC 's 'Feet Up Frostbite eSeries' finish marks the 200th eRace!
14 February 2021
The HYC 2021 season was launched from couches across the country, with familiar names vying for the bragging rights.
Since the early days of "Lockdown 1.0", the HYC Virtual Racing League has grown to having over 60 different competitors and passed the milestone of its 200th race last Thursday.
"Fangio IRL". (Niall Martin) was the winner of Race 200 and has a bottle of bubbles and a laurel wreath awaiting, befitting of a man brave enough to compare himself to the legendary Argentine Formula One wheelsmith.
George Curley's "Rosemary" tussled with the aptly named "Driving Miss Daisy" (John Hartshorn). Some say George's boat should be called "No Prisoners", regularly driving his boats like they were stolen. Some say he sails afloat as he sails ashore.
Adding a bit of decorum to the race course, "Out & About" (Terry McCoy) has upped his racecraft in the last few races and, like a young Pele, coming from the mean streets of Skerrries, is one to watch!
Award for the most diplomatic sailor has to go to "XIX" (Nigel Biggs) who tolerated relentless slagging over England's recent 6-Nations performance and just went quietly about his business to end up a solid 6th overall.
Darragh O'Connor, who stayed up for nights thinking of his boat's name ("Doc IRL"), was a new man on Thursday, celebrating the arrival of a new light weather crew and ending up 5th overall. Acknowledging the tremendous effort Darragh had put into the delivery, the Zoom screens lit up with a round of applause as the competitors looked for another excuse to lift their glasses.
The wooden spoon went to Emmet Dalton in "Squib37". Kermit's ability in the foiling NACRA 17 was a joy to behold, although he won't be remembered for his Star shenanigans, clocking up a record 9 penalties in one race.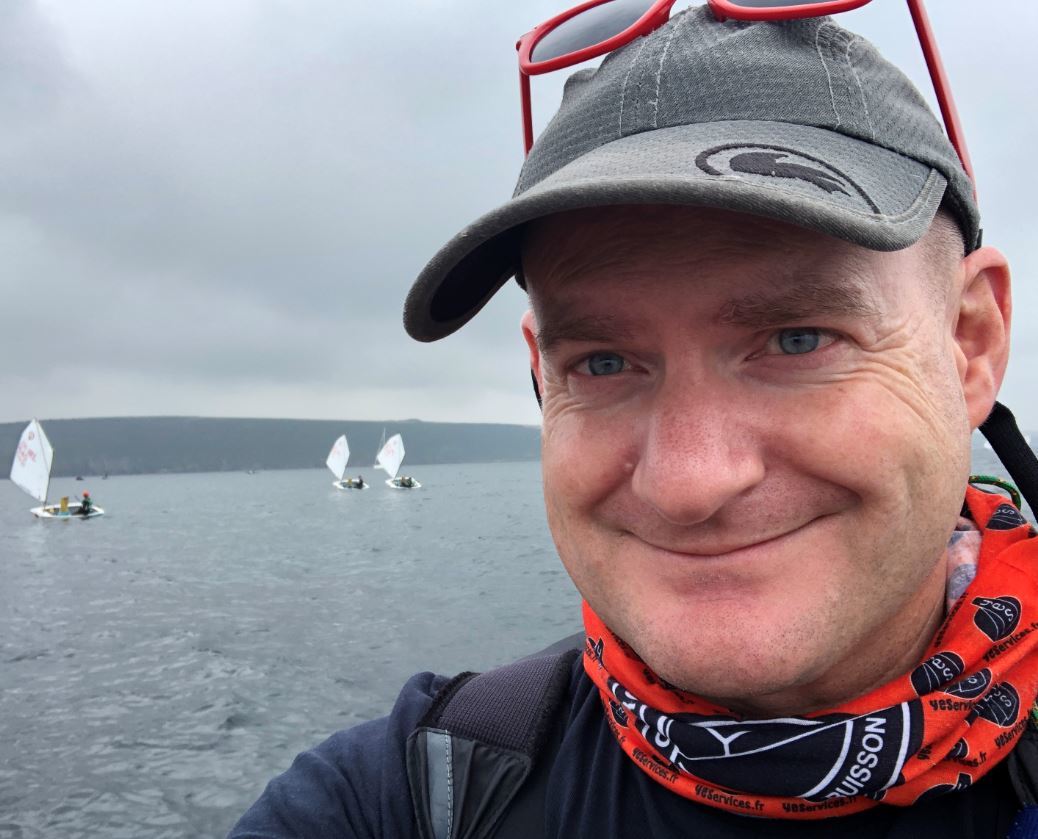 Emmet Dalton who organised the Series with Teddy back when he sailed outdoors!
"Wallbanger" (Eoin Harvey) went more to the right wing than Genghis Kahn throughout the series and followed a similar slaughtering modus operandi by scalping all but leading pair.
If Colin Kavanagh brought his real life "Jeneral" around the racecourse like he does online, it would take more than a buffing to repair some of the embraces he lavished on the inexperienced. We're not quite sure what Colin does for a living but his time on-the-water experience lifted him to 2nd overall.
Karma wafted its warm haze over "Tedz" (Teddy Byrne) as he took the overall win. One of the 2020 Irish Sailing Volunteers of the Year nominees, Teddy was acknowledged for his massive effort putting together, promoting and running the HYC eRacing Leagues. HYC's league is the strongest in the country as a result. Speaking after the regatta, an emotional and almost incoherent Teddy reported that he "Needed a bit of a lie down".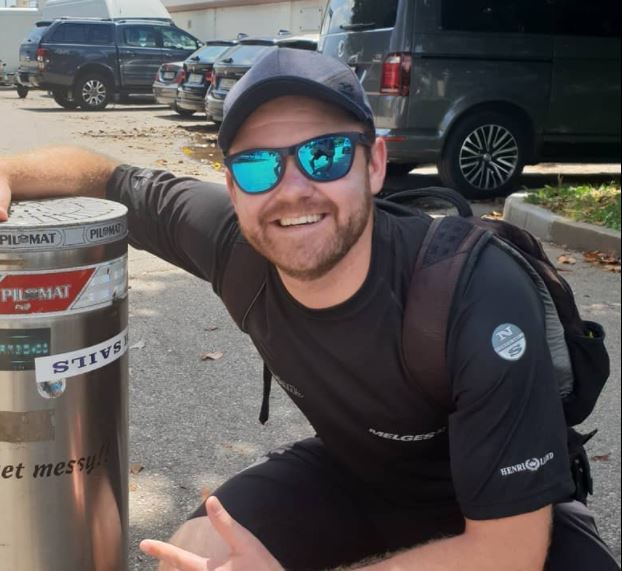 Photo of our Overall Winner and Organiser Teddy Byrne before he took to the Couch!
Reporter at Large - Emmet Dalton
Registered in the Republic of Ireland. Registered No. 81187