K25 Club Keelboat Team Back on Track and Recruiting
26 June 2020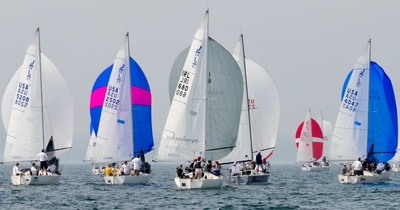 The Howth Yacht Under 25 Club Keelboat Team is looking forward to getting back on the water after the delayed start to the 2020 season. The programme is open to all members of Howth Yacht Club between the ages of 18 and 25.
The Club owns a race ready J24 called Kilcullen. When there are enough committed sailors we also have access to a number of privately owned J24 which are generously sponsored by HYC Members and friends.
If you are interested in going sailing and think you might have the time to commit to some social sailing or serious racing, email Medb Glackin at medbglackin200@gmail.com or message her on 083 345 5519. If you attended the K25 meeting in January, please reconfirm your interest to Medb now.
The Team would also like to acknowledge the support of Howth Yacht Club, ICRA and the J24 Class Association.
Registered in the Republic of Ireland. Registered No. 81187