Decaying traditions in sport
15 January 2020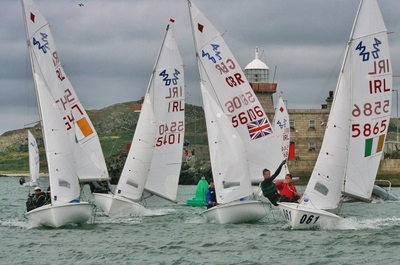 Golf and sailing have similarities. While both compete on a course without four corners, it is their basis of self-policing which sets them apart from other sports. However, times are changing where honor, ethics, and fair play are losing traction.
When Sailing Hall of Famer Malin Burnham was on track in 1963 to win his second Star World Championship, he dropped out of a race after touching a mark, an incident only he and his crew saw. With no discard, it was the end of his bid.
"There was no other decision to be made," said Burnham. "Years later, if someone had said I was a 'two-time Star Worlds champion,' I would have known the truth … and I couldn't have lived with myself."
Year later the Racing Rules of Sailing introduced alternative penalties for rules violations to keep boats on the race course, but it was also an admission that "doing the right thing" in modern times was getting harder.
Golf Channel analyst Brandel Chamblee fears his sport is deteriorating from the same dilemma.
When an action in December by professional golfer Patrick Reed at the Hero World Challenge in the Bahamas was captured on the broadcast, he was called in after his round to discuss by rules officials and hit with a two stroke penalty.
While Reed claimed ignorance to his violation, Chamblee isn't so sure, which has earned him a cease-and-desist letter from Reed's attorney demanding he stop referring to the golfer as a cheater for his actions at the tournament.
"The letter accuses flippant and reckless comments," Chamblee said. "My comments were weighed heavily before they came out of my mouth, and they were meant to address the larger issue of what I believe to be the decaying traditions of the game.
"This game has always had at its core the belief that self-governing gives the game its appeal. Inasmuch as we play the game for camaraderie, the self-governing tradition is slowly being replaced by a catch-me-if-you-can attitude.
"I think the whole golf world was watching how the Reed incident was treated. Including the young men and women who will soon be on their respective tours. If the catch-me-if-you-can attitude pervades junior golf, 10 years later it pervades professional golf and that concerns me. And was the origin of my remarks."
The same goes for sailing too.
Article from Scuttlebutt Sailing News - http://www.sailingscuttlebutt.com/
Registered in the Republic of Ireland. Registered No. 81187