Brass Monkeys sailors enjoy a super final day
08 December 2019
Often the highlight for those year-round sailors that only see winter as an reason to test their cold-weather gear, this year's Brass Monkeys cruiser racing series concluded on Saturday. An event that sets its stall out early by declaring in the first line of its Sailing Instructions: '1.1. The ethos of the Brass Moneys series is to provide a "fun" sailing series', the event clearly intends not just to reaffirm the spirit of the event, but also to encourage new participants and racing teams to experience this unique series. Entries range from novice crews to highly experienced racing teams wanting to learn new skills and keep sharp during the 'off-season' while enjoying the infamous camaraderie and craic each Sunday (and one Saturday) for 6 weeks. Most of the series was sailed in conditions that might have surprised regular winter sailors but the mild weather provided a welcome conclusion to the event.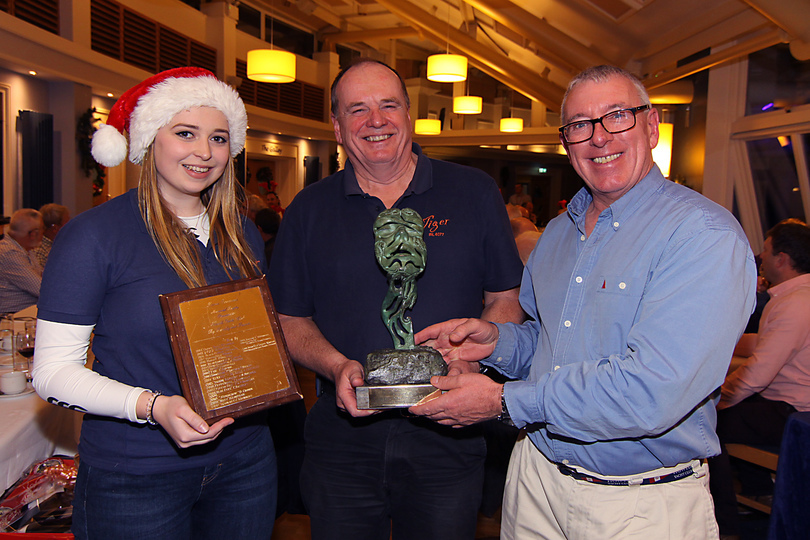 With generous support from Airside (Ford) Motors and the Brass Monkey Restaurant, Saturday's prizegiving lunch was the usual raucous affair and echoed 40 years of winter parties and lengthy celebrations with trophies such as the Liam McGonagle and Lorna Townsend memorial cups.
Event chairman Pat Connolly entertained the 100 diners and distributed the many prizes including glassware, fun-prizes and special gift packs from John Aungier's Brass Monkey Restaurant. The prizes were presented by Pat Connolly, John Aungier and Commodore Ian Byrne who thanked Pat and his race management team, co-sponsors Brass Monkey Restaurant and the Airside Ford. In Class 1 some top prizes went to Stephen Harris and his team on 'Tiger' winning in IRC and overall IRC (Lorna Townsend Trophy) with crew member Paul Walsh also winning the dubious 'Who let go of the Halyard' prize! Class 2 IRC was won by Jonathan Wormald and crew (top photo) on his X-302 'No Excuse' and the ECHO prizes going to Aisling Hassell's 'J's Us/ Jam Jar' and Paddy Kyne's 'Maximus'.
Class 3 IRC was dominated by the seemingly unconquerable Club Shamrock 'Demelza' and finally the ECHO prize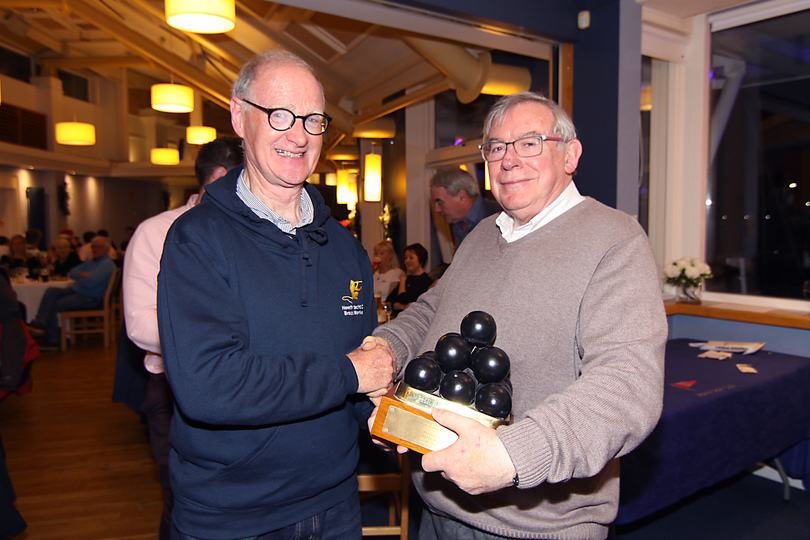 and the Liam McGonigle Brass Monkey Trophy went to Enda Mulvihill and crew on 'K-Nine.
Registered in the Republic of Ireland. Registered No. 81187