Brush up your Frostbite skills – free Laser coaching with Aoife Hopkins
17 October 2019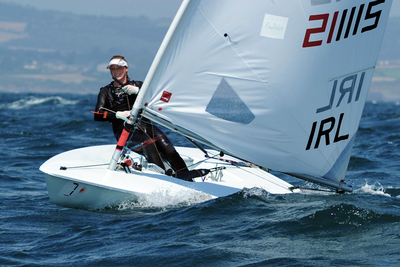 Howth's Laser Olympic hopeful Aoife Hopkins wants to thank members, many of whom have contributed to her ongoing campaign, by providing a 'free' coaching clinic on November 2nd. Aoife wishes to invite Frostbite sailors and also junior sailors to join in this session - see below details:
Hi Everyone,
Aoife here! I really appreciate the support that HYC members have given to my campaign, so as a little "Thank You" I've organised some free laser coaching.
This is aimed at adult frostbiters and also juniors. The details are below.
As the days will be shorter by then, time will be tight, so please be rigged and ready to launch at these times.
Preference given to HYC members, after that first come, first served.
I look forward to seeing you there and wish you every success, in what hopefully, will not be too cold a winter frostbite season!
Aoife
Laser coaching details
Saturday November 2nd
Morning: 9:30am Junior 4.7 & Radials
Afternoon: 1:30pm Adult standard rigs & radials
Cost: Free
Registered in the Republic of Ireland. Registered No. 81187