Fun Weekend at HYC
19 August 2019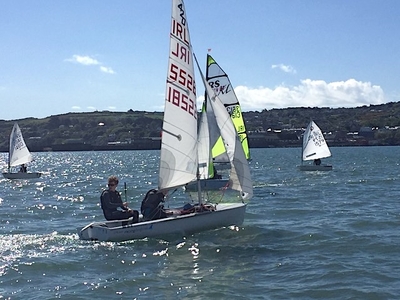 A busy schedule of fun and games at HYC this coming weekend for our HYC Junior members and Summer Course Participants. On Friday 23rd August, our Fun Sailing commences at 6pm and if you're thinking of joining us, your own boat is required - but we may be able to accommodate some 'more experienced' sailors on club boats. Please arrive dressed in your wet-gear with your buoyancy aid, and be ready for launching at 630pm. We should be back on land by 745pm. You should aim to join your family and friends for some food (available for purchase from the club dining room at around 8pm). HYC Members are encouraged to invite your guests and any non-member Summer Course participants are eligible to participate and their parents are also encouraged to join us ashore.
The following Sunday is our annual 'Open Dinghy Regatta' for main fleet and regatta sailors. This will be a great opportunity to try out your racing skills for those eligible for the main fleet with an intended mix of fleets from Optimists, Lasers, 420's and Toppers. Prizes, trophies and a few treats on the day will make the mix of fun and sailing a day to remember.
Come and join in the racing and fun at Howth Yacht Club.
Please register in advance so we can plan for numbers accordingly.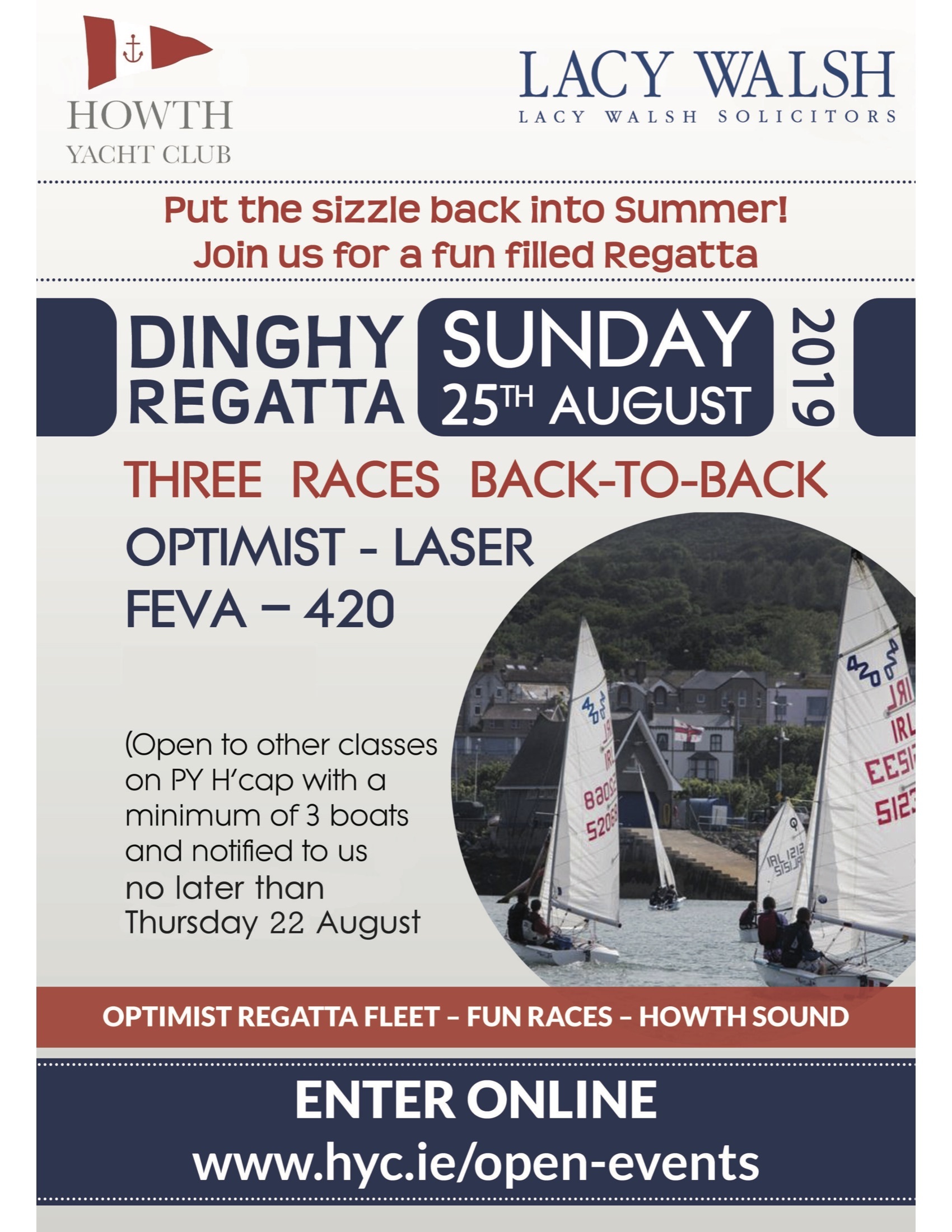 Registered in the Republic of Ireland. Registered No. 81187