Mix of conditions for Fireball Nationals
21 July 2019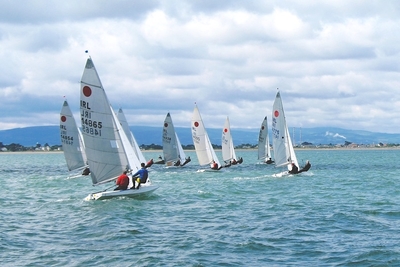 Noel Butler and Stephen Oram (NYC) have retained their National Champions title after a nine-race Championship at Howth Yacht Club. The pair scored seven first places discarding a third and a fourth to take the title in style in a three-day event which featured a good variety of sailing conditions.
The event started with light and patchy winds on Friday progressing to decent if shifty breezes on Saturday and to full on wind by Sunday. Second place was won by Niall McGrotty and Neil Cramer (SSC) who sailed consistently well and counted a string of second and third places in their scores to consolidate their second overall. Third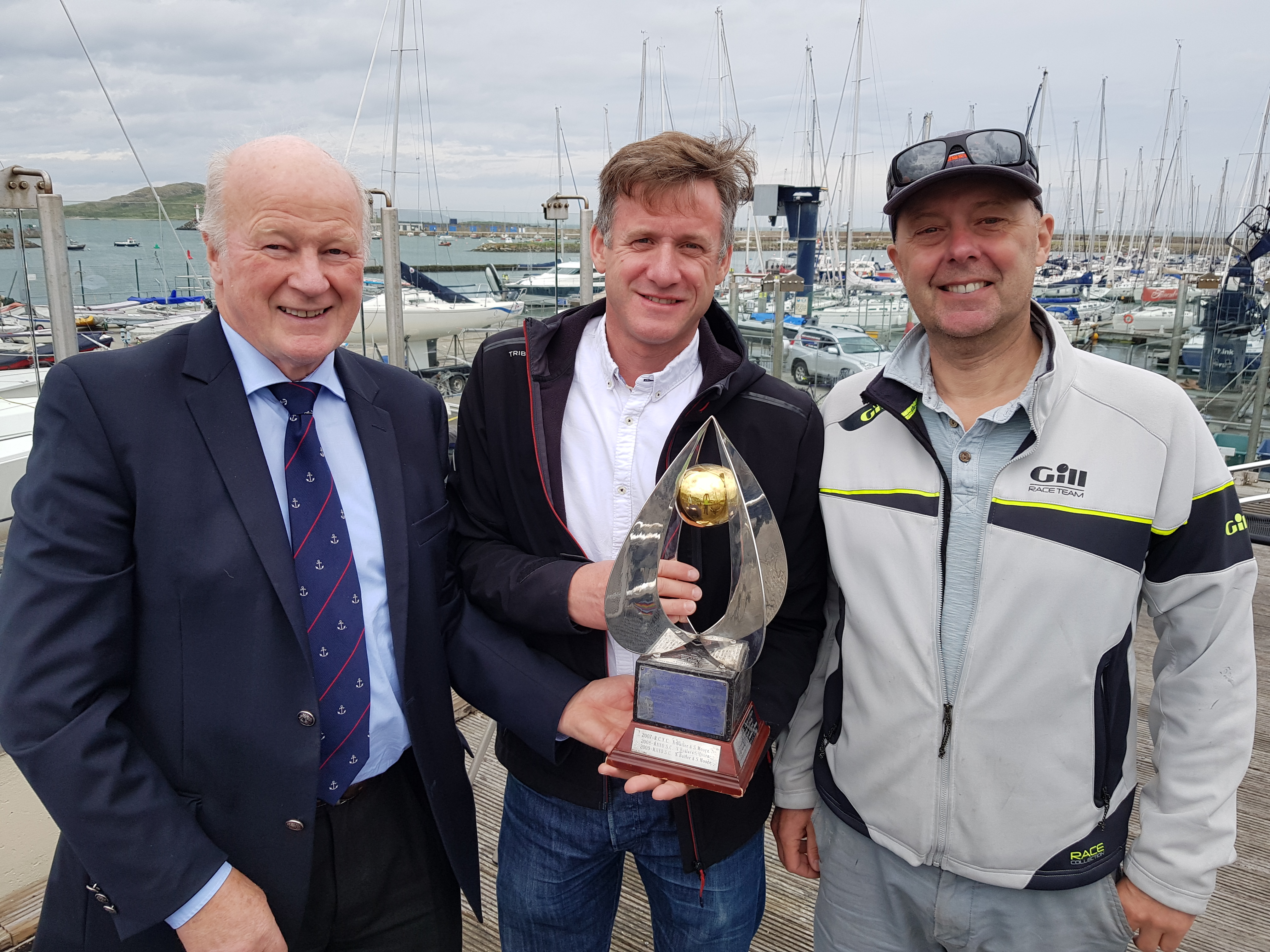 were the up and coming youth team brothers Daniel and Harry Thompson from Wexford who were noticeably fast on the water. Just one point behind veteran Mick Creighton with crew Hermine O'Keeffe showed he hadn't forgotten any tricks. Winners of the silver fleet prize were Cariosa Power and Marie Barry and the Classic Boat Trophy was taken home by Nick Miller and Cearball Daly of SID in the class loan boat.
The theme of youth and experience was a feature of the event, with veterans and new teams both jumping into the fray in the run up to the #Howth2020 World Championships in August next year. Thus we had Robin Nash (15) helming with her father Glen on the wire, the youthful Thompsons (17 and 14 respectively), and young bloods Josh Porter and helm Conor Twohig from Newtownards. Besides Mick Creighton Eddie Ferris made a welcome return to action with another veteran Francis Rowan on the wire. Also returning was Owen Sinnott with Paul ter Horst crewing.
International Race Officer for next year's Worlds David Lovegrove agreed to take on PRO duties for this Nationals and he and his team ran things like clockwork, seamlessly getting in three races on a difficult and patchy first day and moving marks quickly and efficiently to keep courses square throughout the weekend. David is actually a veteran Fireballer himself and his name crops up on several key trophies including the National Championships of 1967.
Friday's painful memories of patchy shifty airs were wiped away with perfect conditions on Saturday in breezes between 10 and 18 knots and Sunday presented the most exciting conditions with full on 20 knot breezes at times and very exciting planing conditions both upwind and down. Another feature of the event was a coaching day on Saturday run by Barry McCartin. After helping people with optimum rig set up for the conditions Barry videoed the racing, gave tips between races and gave a debrief after racing which provided much food for thought for the Irish teams competing in these same waters for next year's Worlds. Among the challenges on the Saturday was judging which side to take on the beat, how far to go towards shore to pick up sometimes better offshore winds and the odd wind bend and even a slightly hooked tide in the sweep of the bay.
Although everyone had their ups and downs there was no disputing Noel and Stephen's dominance over the nine races. With a little more speed and height on the beats and carving high angles down the runs the pair remained in control for most races with just the odd breakthrough by Niall and Neil and Mick and Hermine snatching the top spots. There were signs however that the young pairings in particular were improving rapidly and may present a challenge by the time the Worlds land in Howth next year. After and exciting and brilliantly run event it's an event everyone is relishing.
Registered in the Republic of Ireland. Registered No. 81187