Lambay Races sponsored by Provident provides another thrilling event
04 June 2019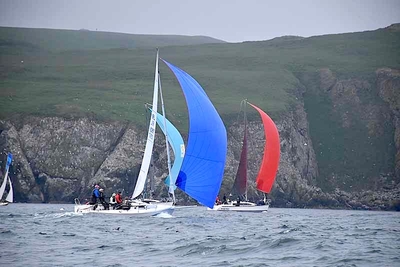 A flat calm foggy morning was what the competitors arrived down to for Howth Yacht Club's annual Regatta and Lambay races, sponsored by Provident CRM. Luckily the wind gods delivered in time for a midday start on both the inshore and offshore courses, with the Howth 17's setting off a half an hour earlier from the pier to start the long run towards Lambay. The strong ebb tide pushing the boats over the start lines made it challenging for the competitors to time their approaches but the fleets on the inshore course managed to get away cleanly. The fleets on the offshore course had to go into an AP due to a windshift shortly before the Class 1 start but the delay was brief.
With 95 boats competing, it was a credit to the course management of the Race Officers, Harry Gallagher and Derek Bothwell afloat and Peter McKenna on the pier, that almost the entire Howth 17 Class and the leading boats from both the inshore and offshore fleets arrived at Lambay around the same time.
The requirement was to leave the Island to port, setting up the lottery numbers decision of staying too close the back of the Island, with the risk of losing the wind in the lee of the northern cliffs, or taking the slightly longer off shore option, where some strong gusts made it challenging to hold spinnakers on the tight reach. By the time the boats reached the Taylor Buoy at the north western tip of the Island, the lottery results were known but the long upwind leg back to Howth in the steady 15 to 16 knots, with a few further marks and short reaches to sort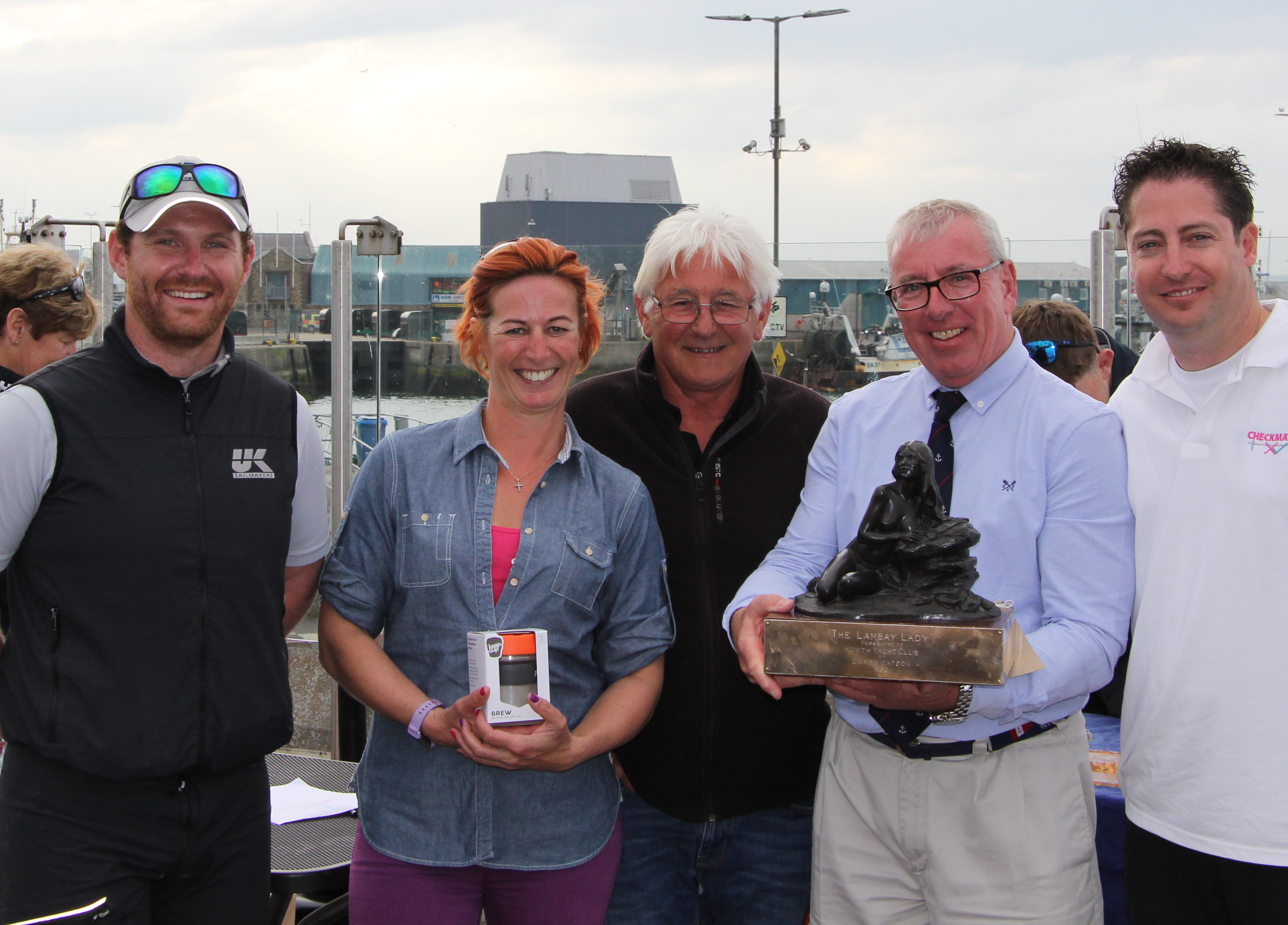 out on the way, kept up the hopes of those who found that their choice for the Lambay transit was sub-optimal.
A great race was had by all with even those who may have misread the course, or indeed found themselves at the start line of the wrong fleet, enjoying a sparkling day afloat and a quick race, with most of the fleets finished within 3 hours. The happy crews enjoyed a great apres-race gathering at Howth Yacht Club, where the war stories were shared, excuses offered, bad luck bemoaned, poor choices ignored and the refreshments enjoyed in the sunshine.
The Lambay Lady was awarded to Steffi Ennis and Windsor Laudan's timeless Shamrock, Demelza, and the Longerbyn Cup for best Howth YC boat went to Alan Pearson and Alan Blay's Puppeteer 22, Trick or Treat.
For full results see here.
The evening continued with a great party which included the Champion's League final, a great meal and dancing late into the night.
In 2020 the Lambay Races will form part of the WAVE Regatta and the Lambay Races will be raced again in its traditional format in 2021.
Registered in the Republic of Ireland. Registered No. 81187