Optimist Nationals 'Fun Week' for younger sailors
03 June 2019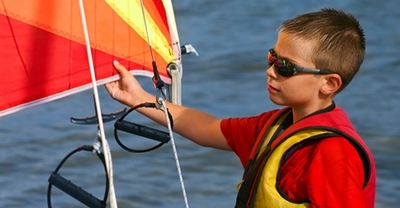 Our club will be running an Optimist 'Fun Fleet' course in tandem with the Optimist Nationals, so if you have a younger sailor not quite ready for the bigger seas, come and join in the fun and learn to sail at the same time. The purpose of this course is to help children learn to sail, developing relevant skills with a huge emphasis on fun and games with sail trips to the island of Ireland's Eye, Pursuit races, Wave-riding and Race-watching ' .
Optimist Fun Fleet - 15-19th August (10am -3pm) and includes participation in the Opening Day Ceremony - Wednesday 14th August 18.00
Lunch provided each day
Only 18 places available
Eligibility : Age requirement is between 7-9 years
Sailing Experience : Two Seasons of either Cara na Mara Programme or One season Start Sailing.
Cost
Members : €225
Non-Members : €275
Boat Charter if required : €40 (Limited availability)
Each group is be made up of 6 participants to 1 instructor and 1 assistant, ratio of 6:2.
This Optimist Fun Fleet will run alongside the Optimist Nationals under the Quest/ HYC Banner and the sailors will be able to participate in the entertainment scheduled for the Optimist Nationals.
Registered in the Republic of Ireland. Registered No. 81187