Irish Sailing Pathfinder 'Women at the Helm' regatta
03 June 2019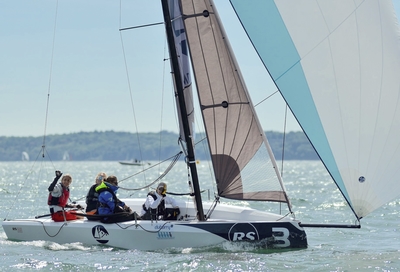 Have you registered yet for the inaugural Irish Sailing Pathfinder Women at the Helm regatta ?
Around the country, women have been racing against each other for decades but this is the first time a regatta will be held at a national level, and the first time that clubs will compete against each other. The Irish Sailing Pathfinder Women at the Helm regatta is an opportunity for women to set a new goal for themselves or to simply enjoy the fun of sailing together and encourage a move from shore to boat, crew to helm or club to regional event. Female helms currently stand out from the crowd, let's change that and encourage women to take the helm.
All welcome
We aim to include all skill levels and interests with PY Dinghy Racing and ECHO Handicap Keelboat Racing, encourage teenage participation at a time when many young sailors are dropping out of sport, put on some non-racing options through the Cruising Association of Ireland (CAI), whilst all the while keeping a close eye on our environmental impact.
The event is open to all sailors aged 16+ and on into the 60+ 'Silver Sailors'. All must have a woman as helm. Men are very welcome, but crew must be at least 50% female (including helm).
In addition, we have a goal of 50% female race officials and organisers. So if you're not so sure about competing but would like to get involved with the race officials then please get in touch to talk about training opportunities.
Prizes
Among the prizes is the newly created Irish Sailing Perpetual Club Team Prize, the only Irish Sailing official interclub award, which is open to all members of Irish Sailing Affiliated Clubs that enter a team of three or more boats of any mix of class.
Being environmentally aware
As part of Irish Sailing's Sustainability drive the event is registered with Sailors for the Sea Club Regattas and will follow strict eco-friendly guidelines with eco signs, no unnecessary printing, no single use plastic, easily accessible hydration and more.
Top photo: Howth's Laura Dillon winning the Dubarry Women's Open Keelboat Championships in the RS21 in Hamble this weekend - congrats Laura!
Registered in the Republic of Ireland. Registered No. 81187