Optimist Ulsters Regional Championships at Skerries Sailing Club
28 May 2019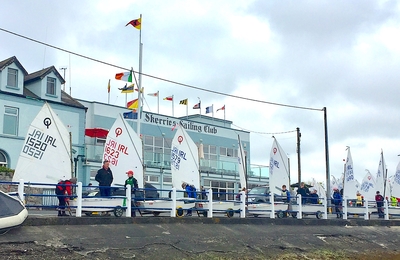 The first of IODAI's regional regattas was held at the weekend with the 'Ulsters' being hosted by Skerries Sailing Club. Twenty HYC sailors took part in the event. Conditions were light on Saturday which enabled a great fleet of 30 Regatta Fleet sailors to get some useful coached and racing experience. Our Regatta Fleeters included Sarah and Hanna Scott, Harry Dunne, Steve Gannon O'Connor and Katie Fanning. It's great to see a new batch of great Oppie sailors coming through the ranks.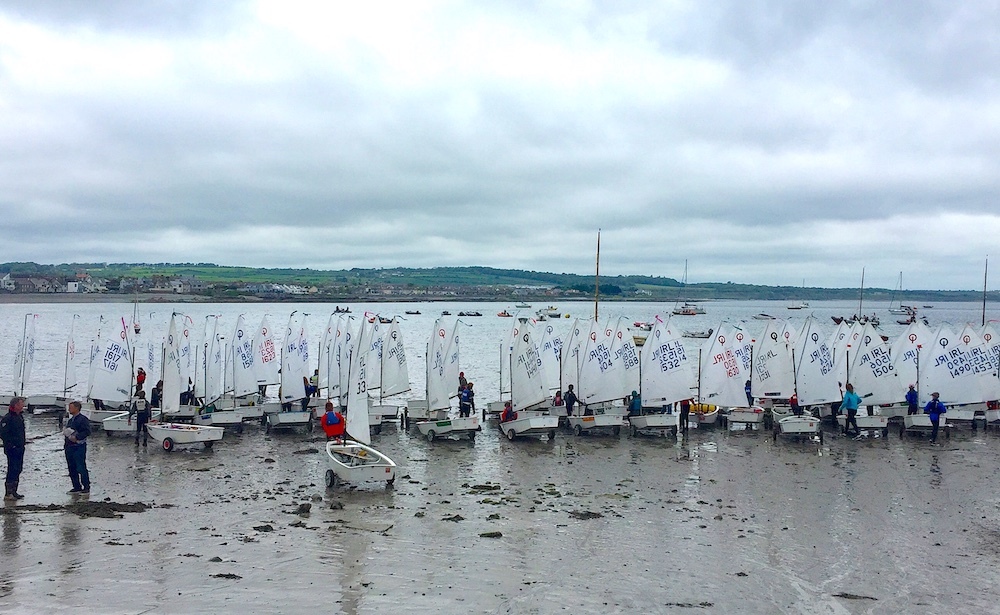 HYC had 15 sailors competing in the Junior and Senior fleets. Both fleets completed three races on Saturday in a light southwesterly wind. HYC ended the day in a strong position with Luke Turvey in 3rd, Johnny Flynn 4th, Rocco Wright 5th, Sorcha Gannon O'Connor 14th and Fiachra Farrelly 16th in Senior Fleet. Charlie Keating was leading the Senior Silver. In the Junior Fleet William Walsh finished the day in 2nd, Cillian Twomey 6th and Oisín Kelly 8th. They were being closely chased by Sienna Wright, Ciara McMahon, Des Turvey, Elliot Tomkin Beddy and Daire O'Neill.
Sunday was a fresher affair with a strong westerly, frequently gusting over 30 knots. After postponing launch for 45 minutes the race officer eventually cancelled racing for the day. So Saturday's scores ended up carrying through to the final results sheet.
At the prizegiving, IODAI President Tim Lucas presented team gear to all the sailors who qualified for International Development Team 2 at Trials. Howth's Cillian Twomey, Hugo Crawford, Evan Darby and William Walsh were all happy recipients of some flash team clothing for trip to the event in Crozone, France!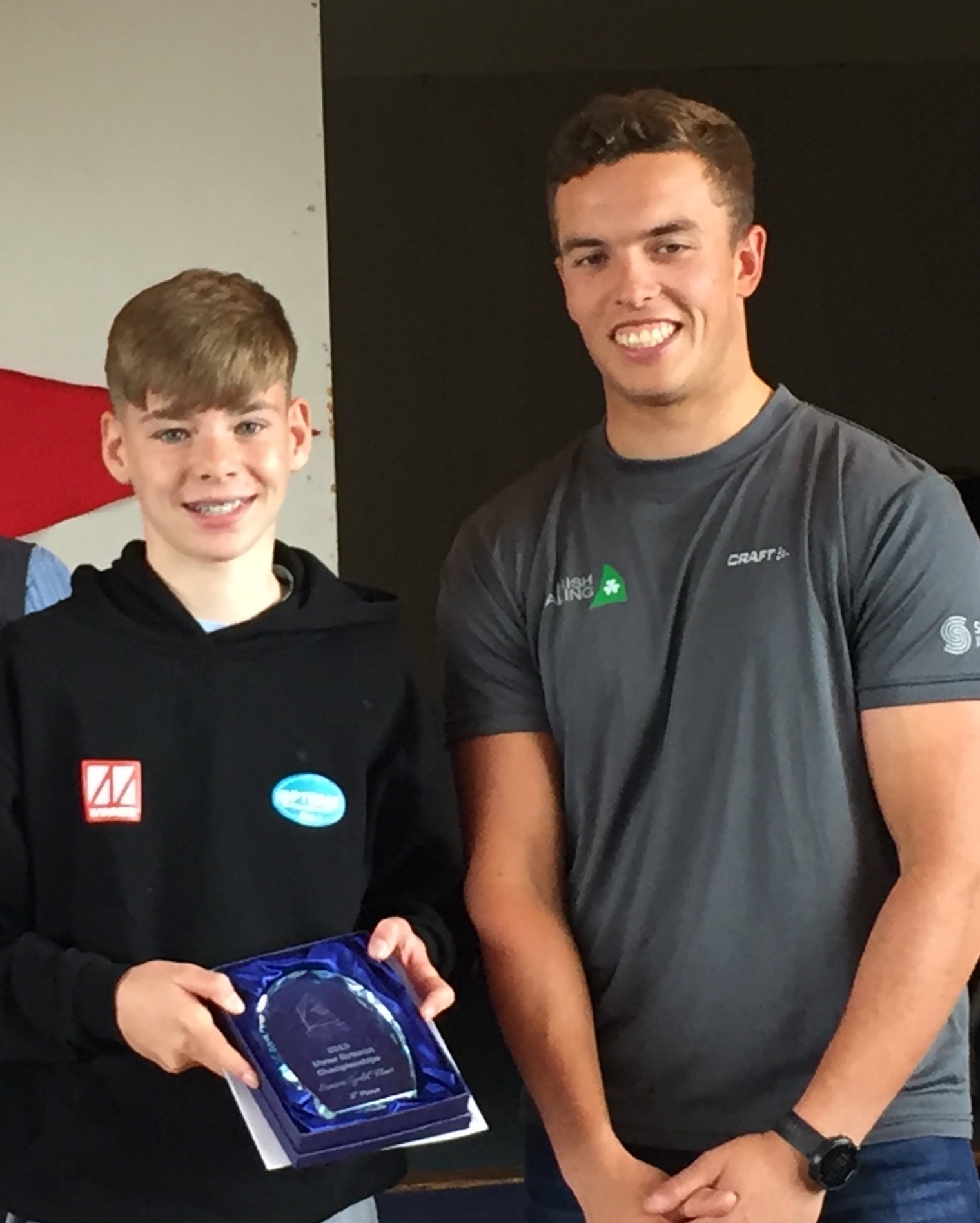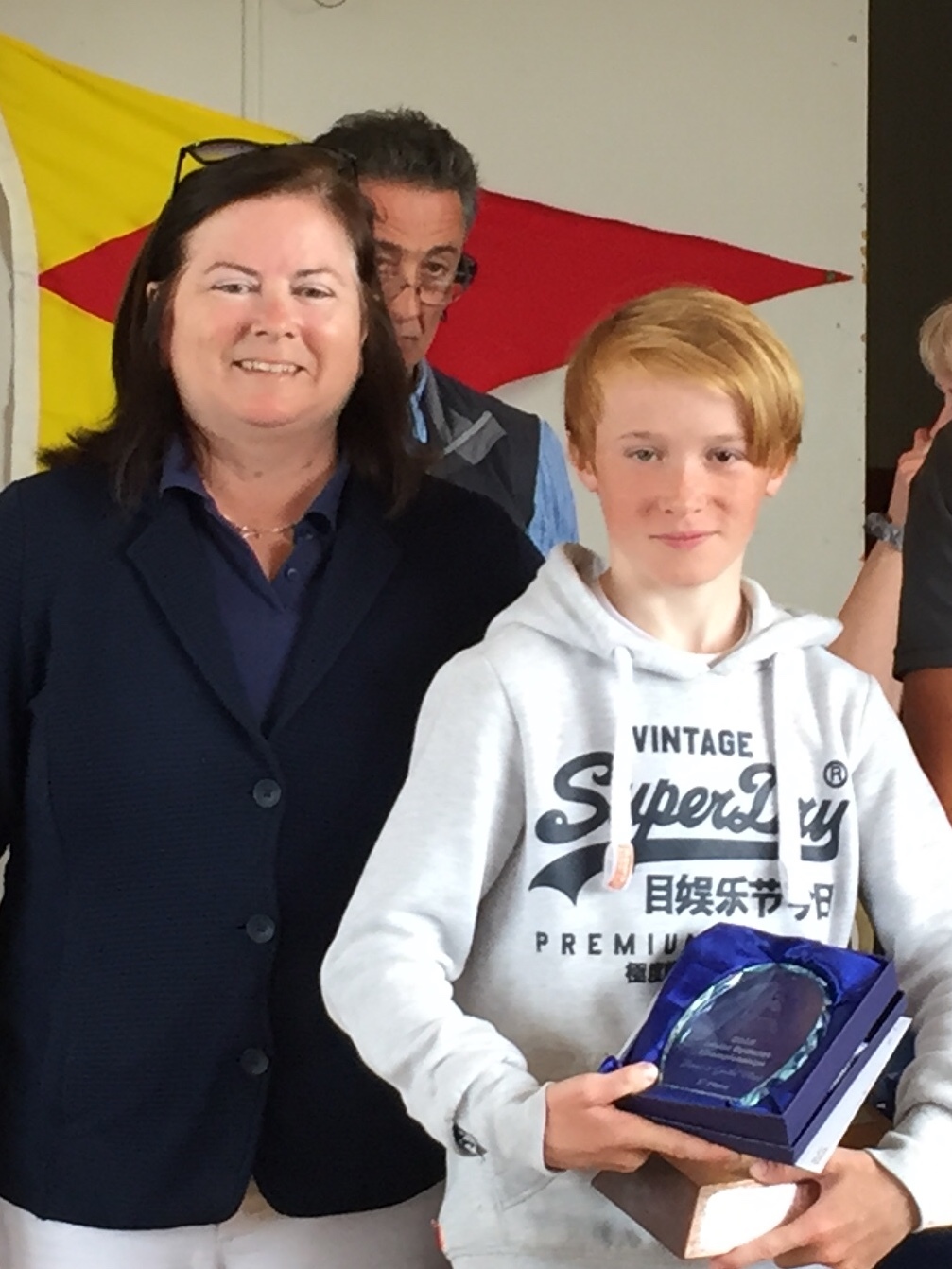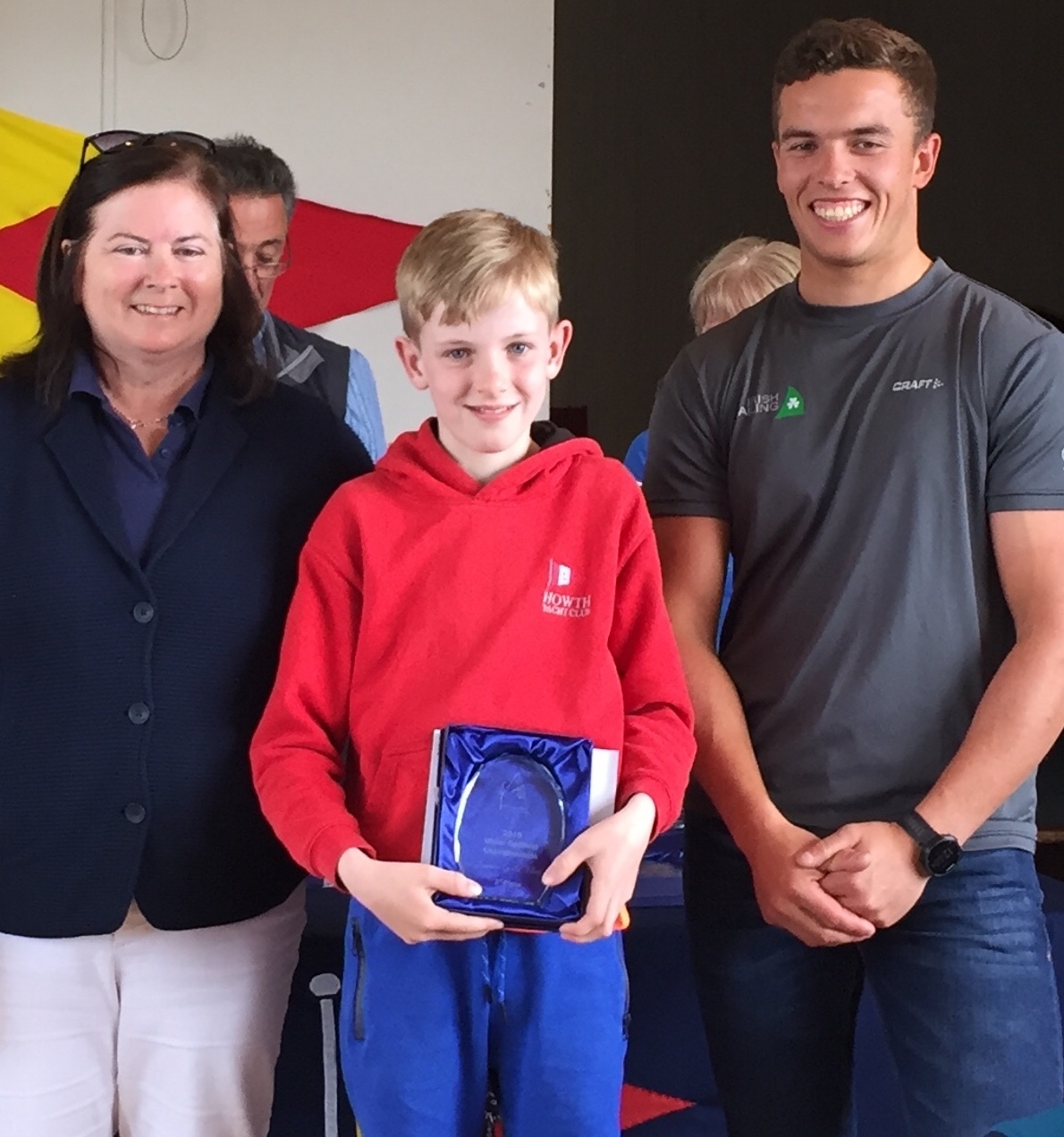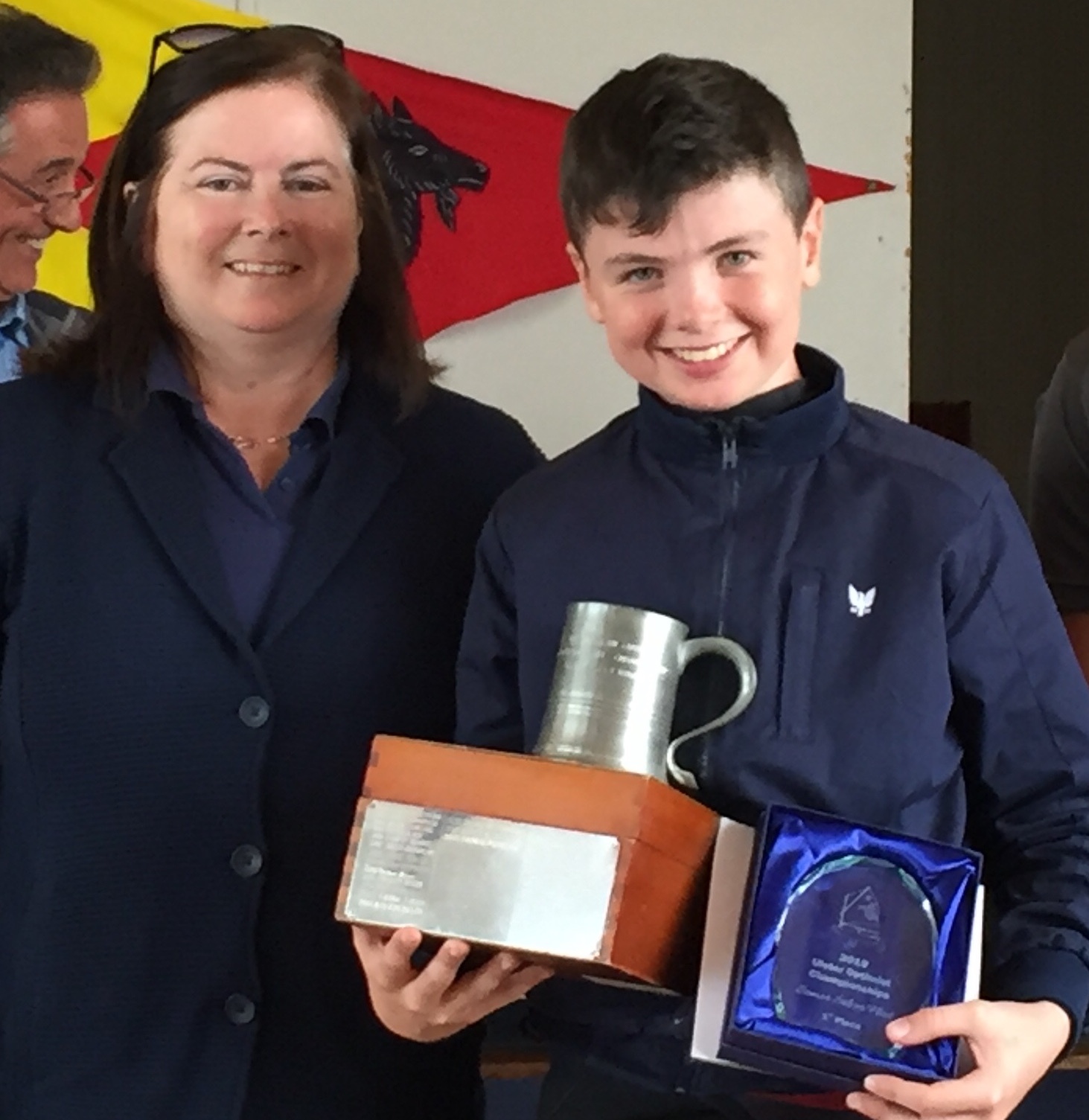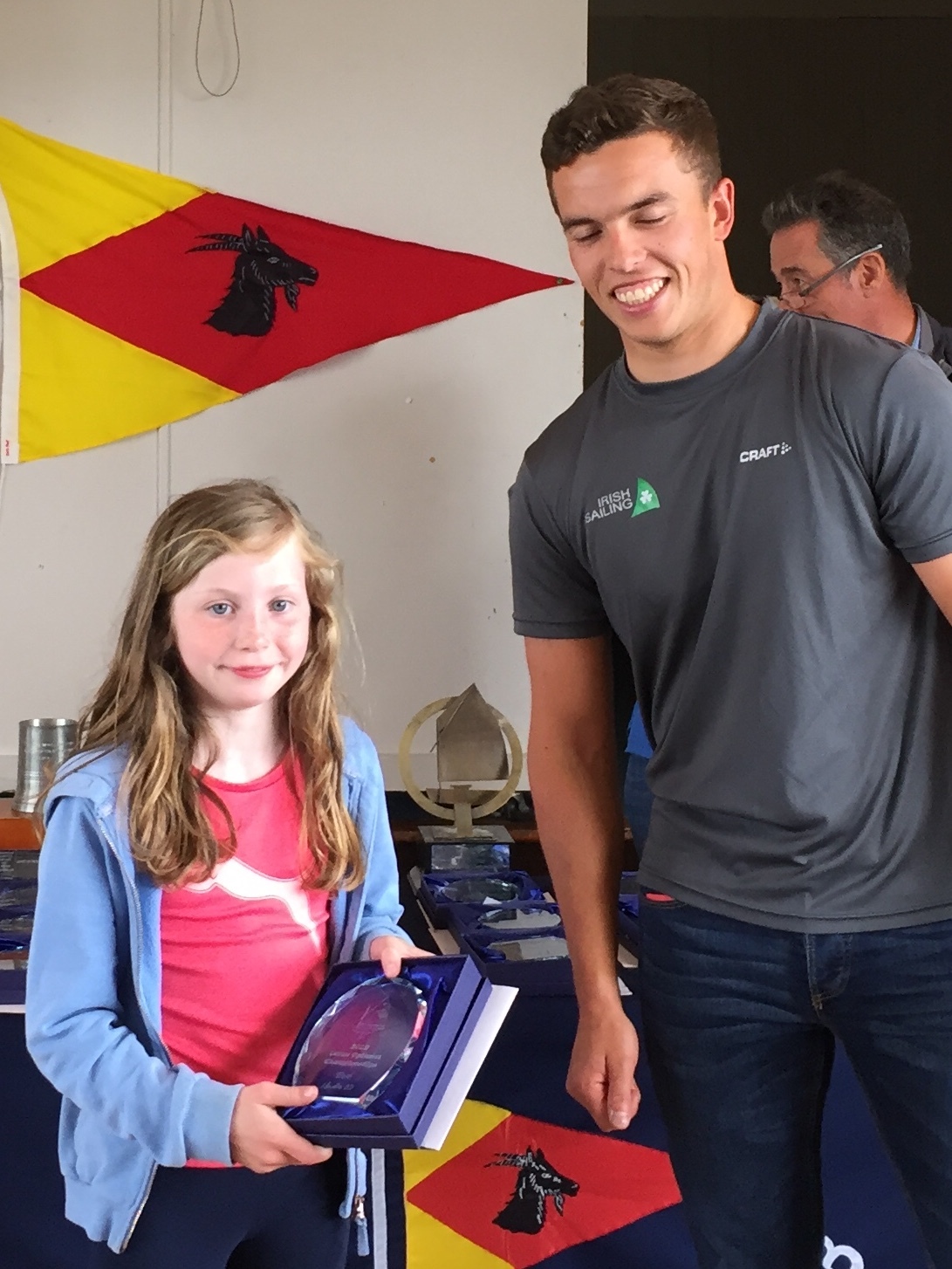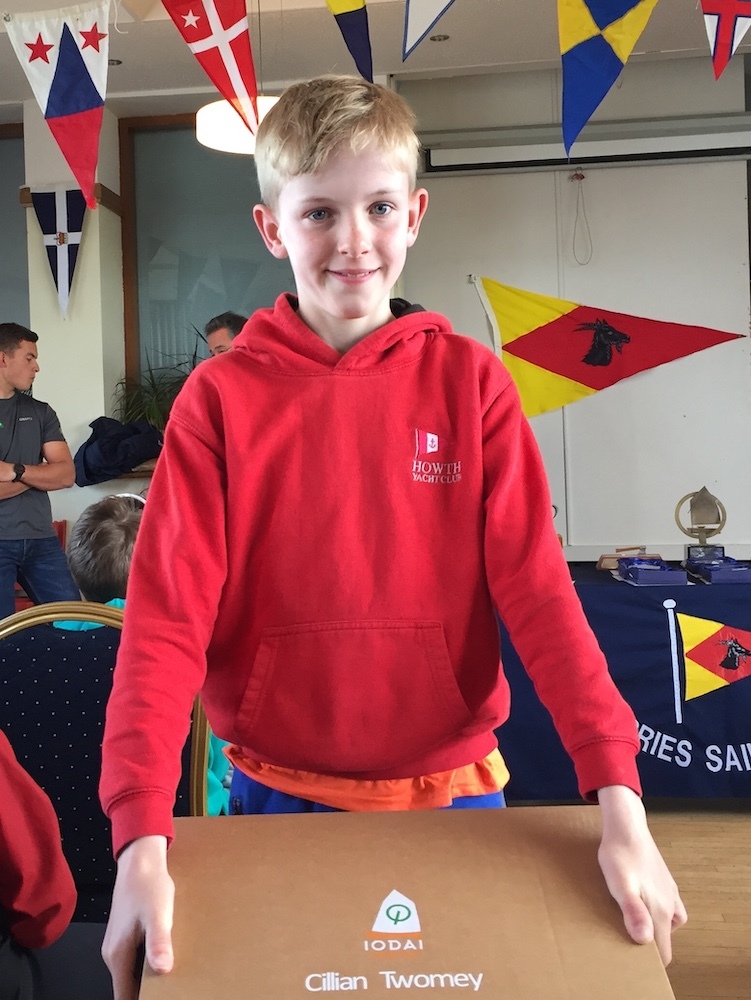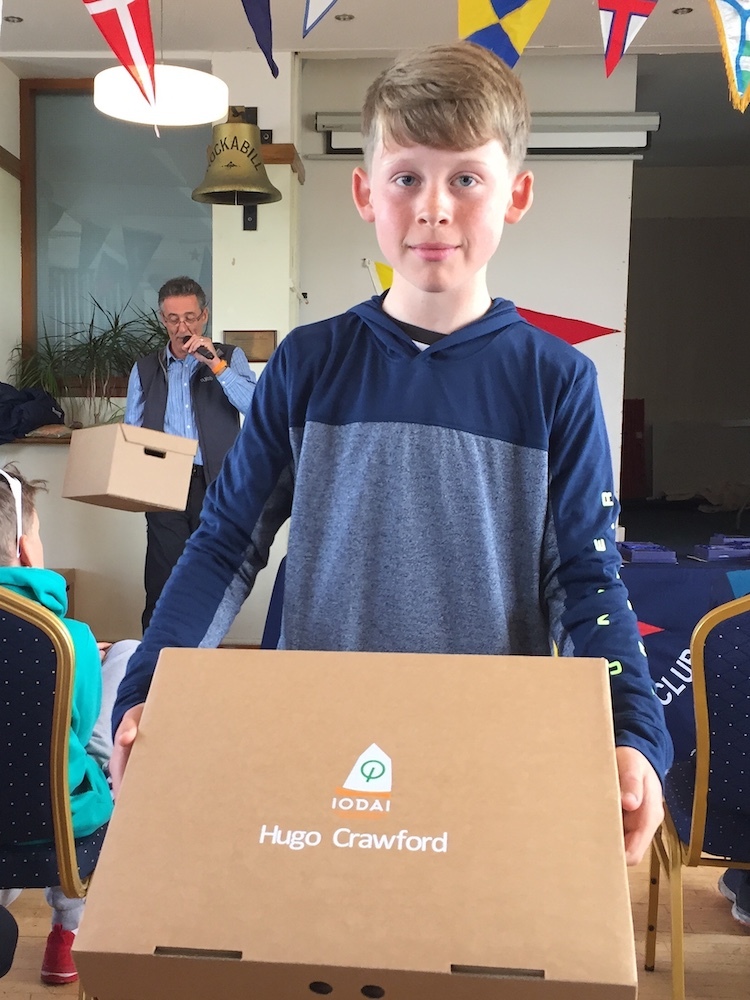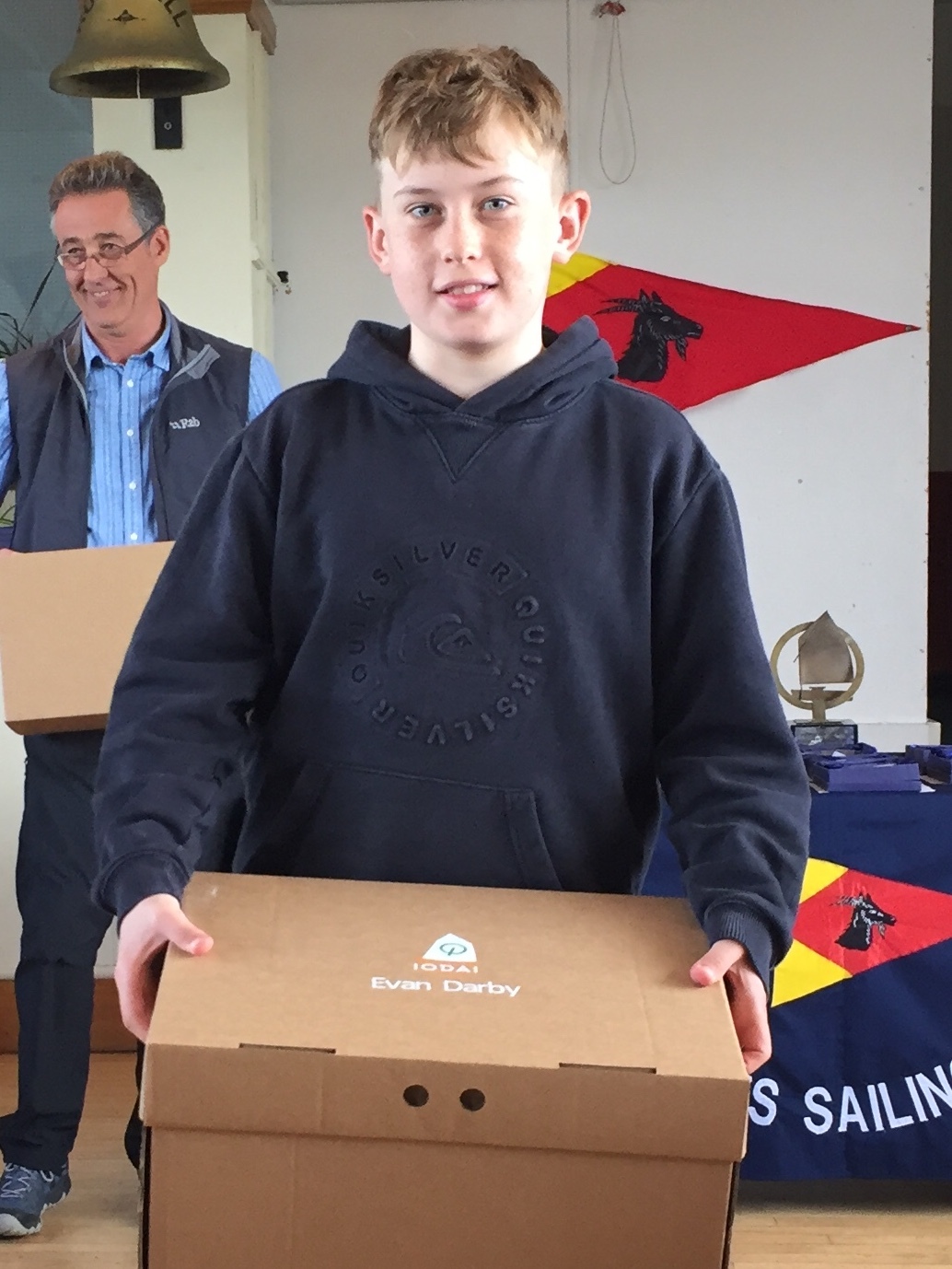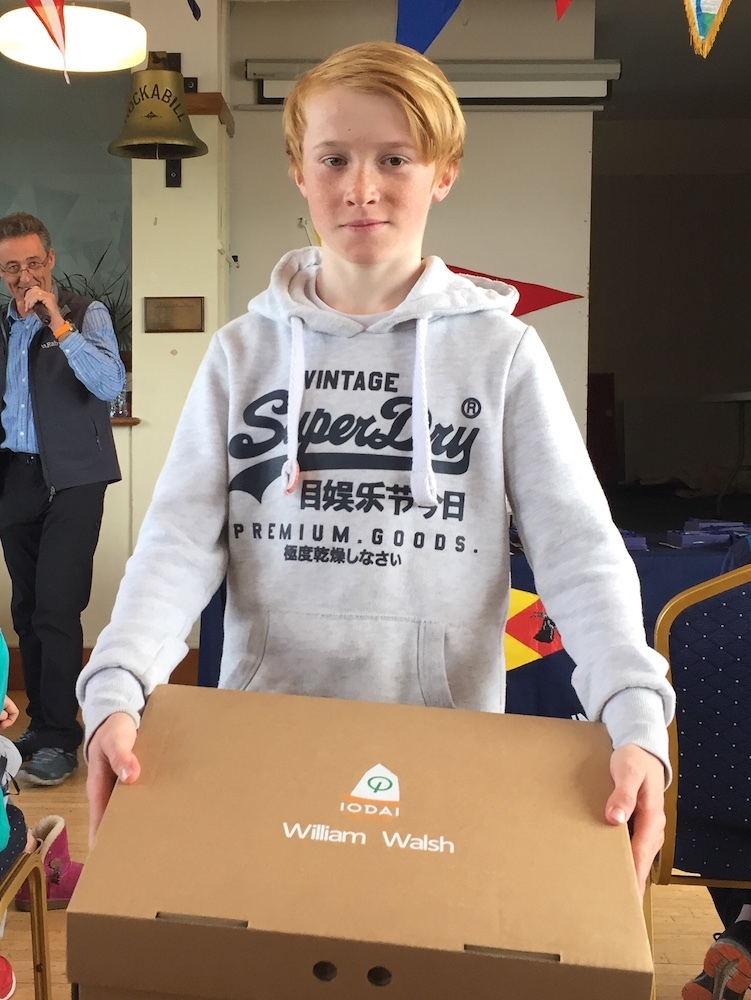 Registered in the Republic of Ireland. Registered No. 81187