Optimist training for juniors on Sunday mornings
21 May 2019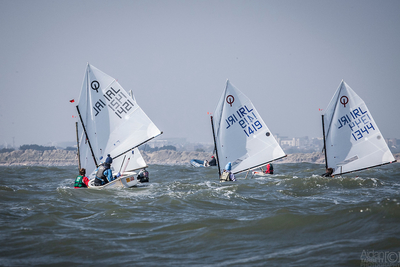 We're delighted to see the HYC Regatta Optimist fleet thriving, with 16 sailors registered for the 6 week (Sunday morning) sessions in May-June. The aim is to build up the sailor's confidence on the water, and sense of fun in the club, prior to their summer courses. It is also a chance to welcome back many parents and current/future members to the club.
The weather has been perfect for the first two sessions - warm with light winds. The coaches have been fantastic, so helpful, patient and reassuring with this young group. While of course it's great to see the sailors enjoying the sailing, it is also wonderful to hear the laughter and fun during the almost-mandatory swimming from the slip, water fights, and treat sharing when they come in off the water. (
Top photo Aidan Tarbett Photography
)
And - on Sunday 19th May, they even got to meet a Garda on horseback, and got the horse to put his life jacket on! Our Commodore gave his seal of approval...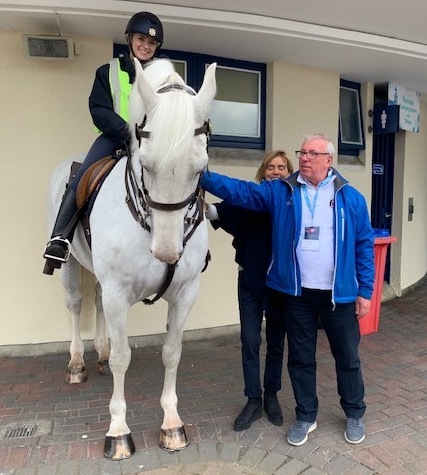 Registered in the Republic of Ireland. Registered No. 81187