Fingal Cruiser Challenge 2019
11 May 2019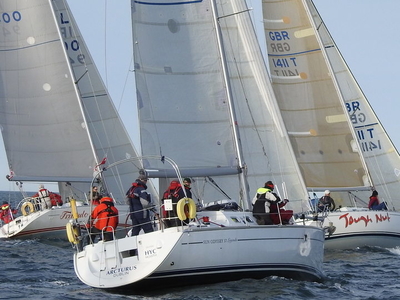 Saturday May 18th marks the start of the 2019 Fingal Cruiser Challenge with a mini Coastal race to Greystones starting from Howth pier, with the first gun at 10am. This is the second year of the revamped Fingal Series and will feature a combination of four Mini-Coastal races and four Regatta events.
The Notice of Race and entry form for the Series is
here
. It contains all the dates and details for the Series.
This year the Fingal Cruiser Challenge welcomes back our core sponsor, Chambers Engineering Ltd. Their generous support has facilitated the entry fee being set at a nominal €20 for the entire Series (although Open Regattas forming part of the event must be entered for separately).
The Series is intended to encourage keelboat owners, both racers and non-racers, to participate in some or all of the challenges that this summer's local events and regattas have to offer. The mini Coastal races will be attractive to boats with short-handed crew or less experienced crew.
Registered in the Republic of Ireland. Registered No. 81187