Laser Masters go from strength to strength
29 April 2019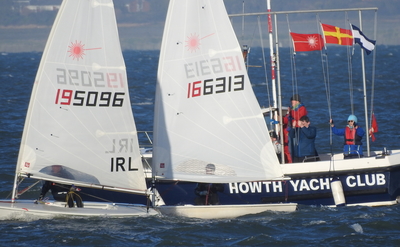 The 2019 Laser Master Nationals is to be held in Howth Yacht Club on 11th and 12th May, and another very competitive event is in store this year. Masters sailing has been going through a renaissance over the past few years. This growth is partly due to the fact that the laser is a low cost, one design class, with very strong club sailing year round and a very simple boat. It is one of the only classes in the country with club sailing 12 months of the year and comprehensive coaching and training. The success of the Dun Laoghaire fleet is worth noting. A strong sense of inclusion and fun, while offering both competitive and beginner level racing, should be a template for anyone looking to build a fleet in Ireland. The Masters Nationals has benefited from this trend. The event used to be a small affair, with Standard Rigs only, and dominated by ex-campaigners who still had time to travel to events. The growth of the Masters Fleet has been impressive over the past 2 years, and in particular the Radial Fleet. Numbers are now almost even between Radial and Standard Rigs, which has opened up options to a whole new cohort of Masters sailors, including female entries and those who may just be too light for the Standard Rig. The sense of fun and comraderie among the fleet was particularly noticeable in the lead up to the Masters Worlds in Dun Laoghaire last September, and there was a very strong Masters entry at the Munster Championships this Easter.
In the Radial Fleet, Sean Craig will look to defend his title from last year, with fellow Royal St George Yacht Club sailor, Marco Sorgassi putting the pressure on Sean again this year. Conor Clancy had a strong event at the Munster Championships and looks like he is coming into form ahead of the event also, along with local sailor Darrell Reamsbottom.
The Standard Rig fleet sees veteran Master Nick Walsh as the highest ranked sailor. Howth Frostbite sailors Dan O'Connell, David Quinn and Daragh Kelleher are also expected to feature in a very strong fleet with plenty of depth throughout.
This year sees the introduction of on-board trackers. Top ranked sailor Ronan Wallace is going to debrief sailors on racing in the club after sailing on Saturday which should add greatly to the fun and banter, while also giving some really valuable insights into the races from one of the top laser sailors in the country.
Entry is still open, with the discounted entry deadline this Friday 3rd May. Racing will be held in Howth on Saturday 11th and Sunday 12th May, with registration on Friday night and Saturday morning. There are discounts on class membership available for those who just plan to do this event, contact organiser David Quinn for more info (
dave@investwise.ie
)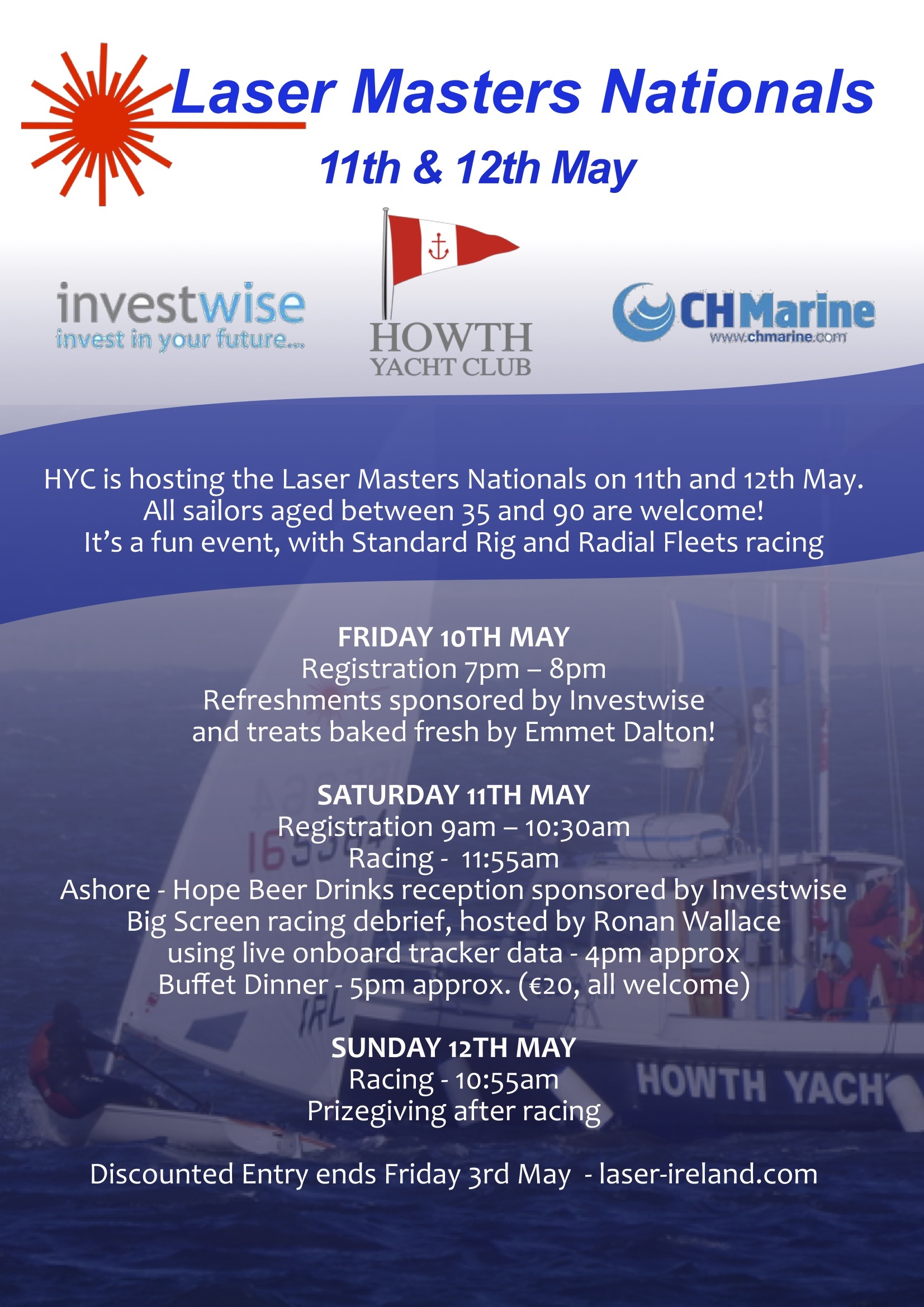 Registered in the Republic of Ireland. Registered No. 81187