Club Activities Day
22 March 2019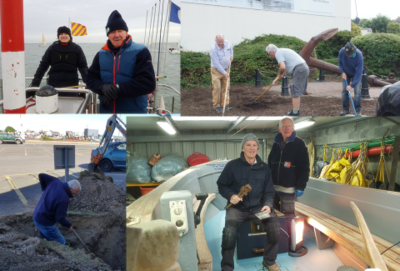 On Sunday 24th March the club hosts a special afternoon for members with presentations beginning at 2pm with volunteer members manning information stands on a wide range of club voluntary activities to help fellow members to get more involved in the very many club activities, meet new friends and develop new skills both on and off the water. Subjects cover junior and adult activities e.g.
- Fun Friday sailing
- STEM
- Optimist Nationals
- Optimist Regatta
- Dinghy Racing
- Race Management:
o Officers
o Mark Laying
- Vessels
o Committee Boat
o Rib Maintenance
o J80's
- Power Boat Courses
- Club Management
- Administration (IT, Graphics Design)
- Social
- Maintenance
- Decoration
Kids movie, with popcorn, starts at 2.15pm in the Asgard Room . Snooker Tuition for Teens : 2.30-4pm. Camile : Serving taster food from 2.30-3.30. Regular family Sunday lunch will also be available. There will also be teams present to introduce activities such as Majong, Set-Dancing, Pilates and Bridge.
Registered in the Republic of Ireland. Registered No. 81187