Frostbite Series finishes in little wind and a single race
03 March 2019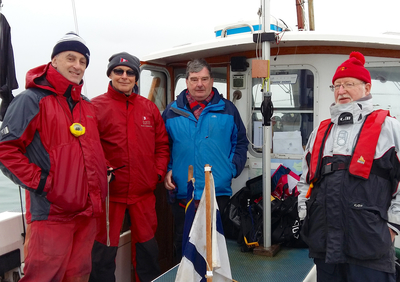 When the 17-boat fleet followed the Race Committee out into Howth Sound for the last day of the Laser Frostbite Spring Series they found the wind following its forecast pattern of slowly working its way from south to north while increasing from very light to something more robust and the rain pouring down. With a strongly ebbing tide adding to the mix, it looked like nature had decided to make the final day of the Laser Frostbite series extra challenging.
After the Race Committee had quickly relaid the course twice with the AP displayed and deciding that it was either make the most of the conditions or abandon, the fleet was started using a Black Flag and all got away cleanly.
The wind, all four knots at a maximum, was arcing from 150 to 210 and provided the sailors with plenty of opportunity for inspired choices (or guesses?? ) of which way to go and what was really a header or lift. Darragh Sheridan got all the choices correct and he rounded the first mark with a big lead. He protected it all the way around the next two legs before finding that one lap and a short beat to the finish had been decided to be enough punishment for the fleet. There was no hope of a second race in the conditions and thus ended the Laser Frostbite Series of 2018 - 2019.
This concludes our Spring Series, with Ronan Wallace collects the Rowan Trophy for winning the Standard Rig fleet after a very close battle with Daragh Kelleher all series. Tom Fox won the Radial Trophy, discarding a second and Sophie Gilmartin won the 4.7 fleet prize.
Huge thanks and appreciation must go to the Race Committee team of Harry Gallagher, Neil Murphy, Richard Kissane, Liam Dinneen, John Doran and David Jones. We are very lucky to have such an experienced and dedicated group looking after our very long series, which runs from the start of November to mid-March. They are out on the water, in a volunteer capacity, every week throughout the winter, giving the sailors national championship levels races courses and organisation week in week out.
We now look forward to the annual Round the Island Race next Saturday morning. This unique event should be on the bucket list for any Laser sailor. It's a huge amount of fun, and the Skehan Trophy is considered one of the most highly sought-after and prestigious trophies in Howth Yacht Club. This is an open event, and anyone looking to join the fun can
ENTER HERE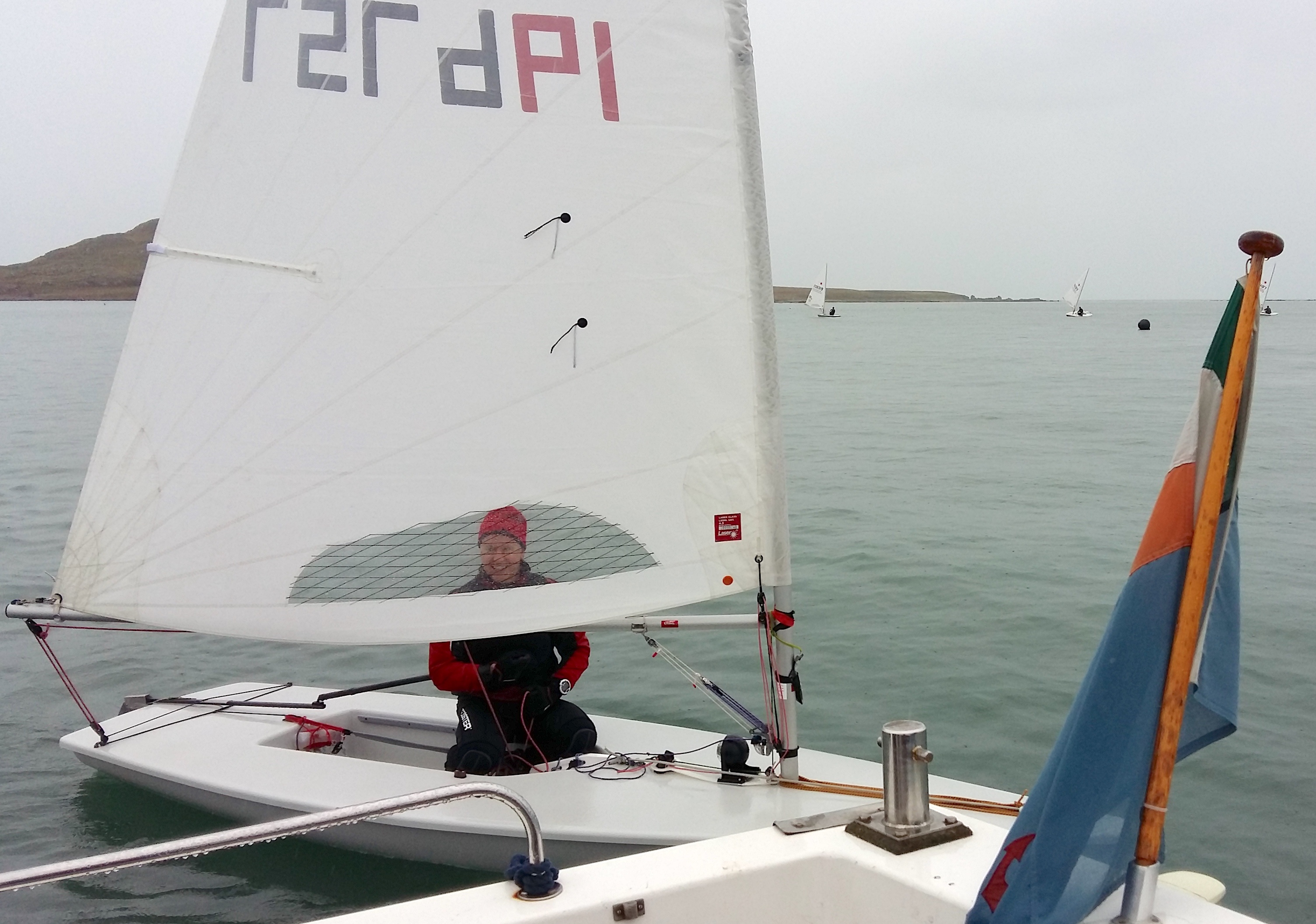 Registered in the Republic of Ireland. Registered No. 81187