Brass Monkeys New Year's Day Race kicks off the new year
05 January 2019
This was the first New Year's Day race that the club has been able to run in four years, as previous ones had been 'blown out' by successive winter storms.
Nine boats competed this year in a light westerly wind on a 'two rounds of Ireland's Eye' course. However, not everyone read the sailing instructions before they started and organiser Pat Connolly was surprised to see at least one boat expecting a gun as they sailed past the finish line after just one circumnavigation of the iconic island!
By the time most of the fleet had begun their second rounding, the breeze had freshened and gone to the north-west, providing great sailing conditions and more of a challenge for the crews. Line honours went to the Mullaney's Insider and Lee Douglas and Aidan Keane's Shenanigans winning the handicap prize.
Terry McCoy's 'Out and About' managed to get a Windex on their foredeck at one stage during the race – we are still trying to work out how they manage to do that!
My thanks to Rupert Jefferies for being the race officer and HYC for providing all of the prizes for what was a really great day!
Pat Connolly
(Top photo: Stepen Mullaney collects his prize from Commodore Ian Byrne, below the handicap prize went to 'Shenanigans')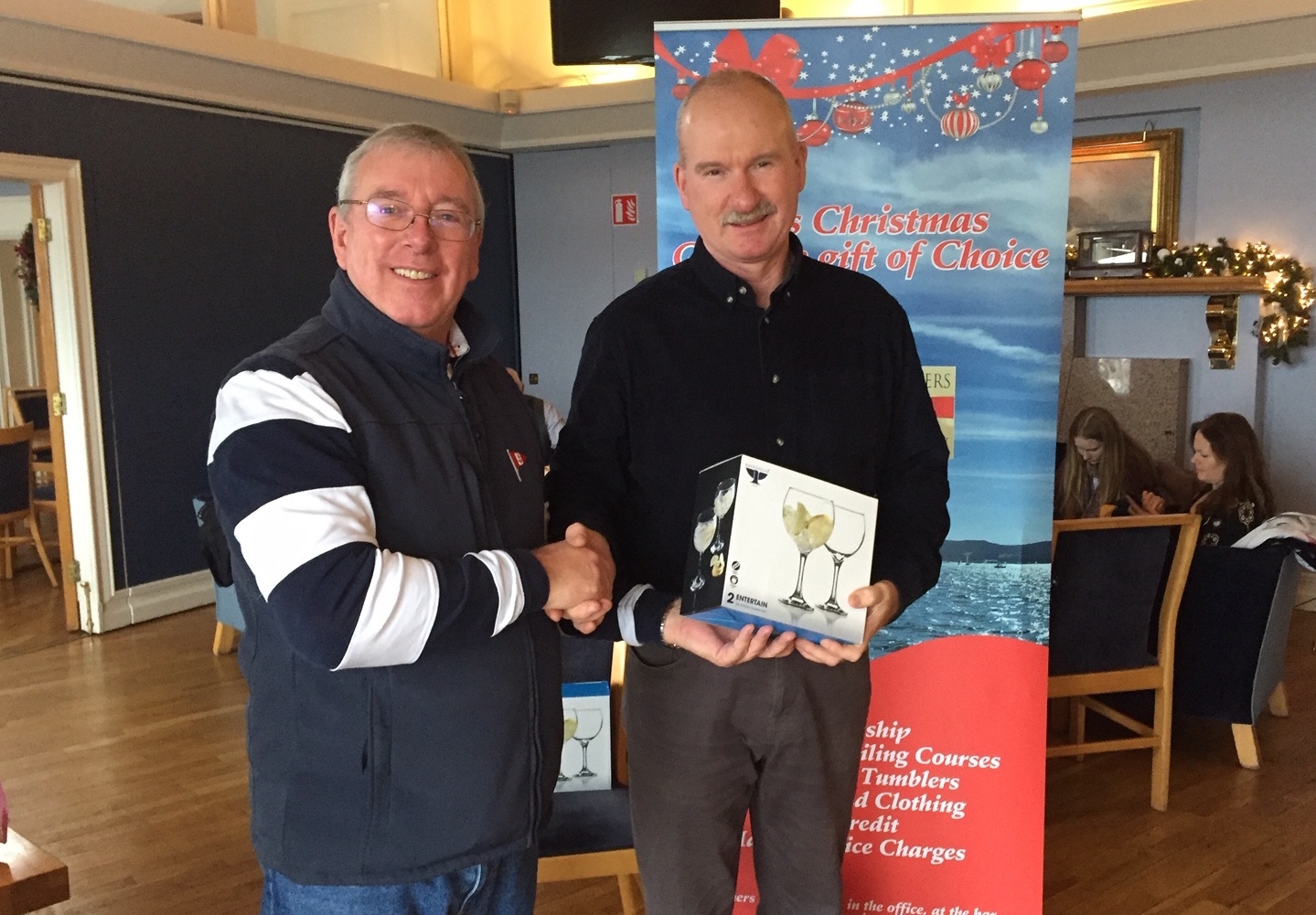 Registered in the Republic of Ireland. Registered No. 81187