Nominate your choices for the Achievers Awards
11 December 2018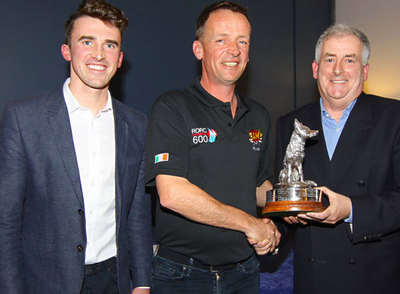 Members are invited to nominate persons (or boats, in the case of 'Boat of the Year') by completing the below form and completing it by December 31st. The awards will be presented in the club on the 19th January 2019 at a special reception from 19:00. You can (and should) nominate
The 'Silver Fox Trophy' is awarded annually to a member that has excelled in racing, cruising or organising during the year (with the exception of club racing).
The 'Seaward Bell' is awarded to a junior member who has excelled in open events in Ireland or abroad.
The 'GM Award' is awarded to the Junior Sailor who best represents and enhances the spirit of junior sailing.
'Boat of the Year' is self-explanatory, but is defined as a Howth boat that has excelled during the year and stands out in terms of overall performance during 2018.
The 'Instructor of the Year Award' is given to one of the HYC Instructors that displayed outstanding service to members during the course of the year.
The 'Cliona Murphy Memorial Trophy' (Spirit of HYC) is awarded to a senior sailor who represents and enhances "the spirit of HYC sailing".
'Volunteer of the Year' is awarded to a club member who has excelled as a club volunteer and enhanced the club for the benefit of members and visitors.
HYC members are invited to nominate candidates for these categories and should enclose a resumé of the nominees' achievements during 2018. Submissions are made online and will be automatically posted to the Honorary Sailing Secretary, Howth Yacht Club, but must be done by 31st December.
A short list of finalists will be selected by the Sailing Committee and their names will be posted to the HYC website before the event at which stage the Flag Officers will appraise the nominations and decide the winners.
The presentation of the trophies will take place in the Club on the 19th January.

Registered in the Republic of Ireland. Registered No. 81187