Gale force winds no match for Brass Monkey spirits
09 December 2018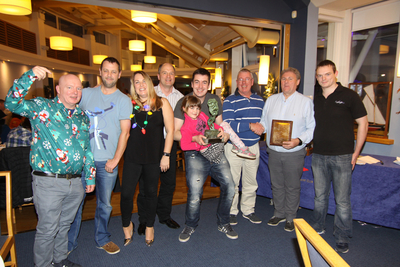 The 2018 Brass Monkeys winter series concluded this weekend and the sixth race was completed on a very windy Saturday morning. The 32nd year of this popular winter keelboat event showed no sign of fatigue and culminated in an exciting race followed by the high-spirited and legendary HYC lunch of bacon and cabbage washed down with the obligatory glass or two from the club bar.
Strong southwesterly winds had been forecasted to build after a brief lull early on Saturday morning and indeed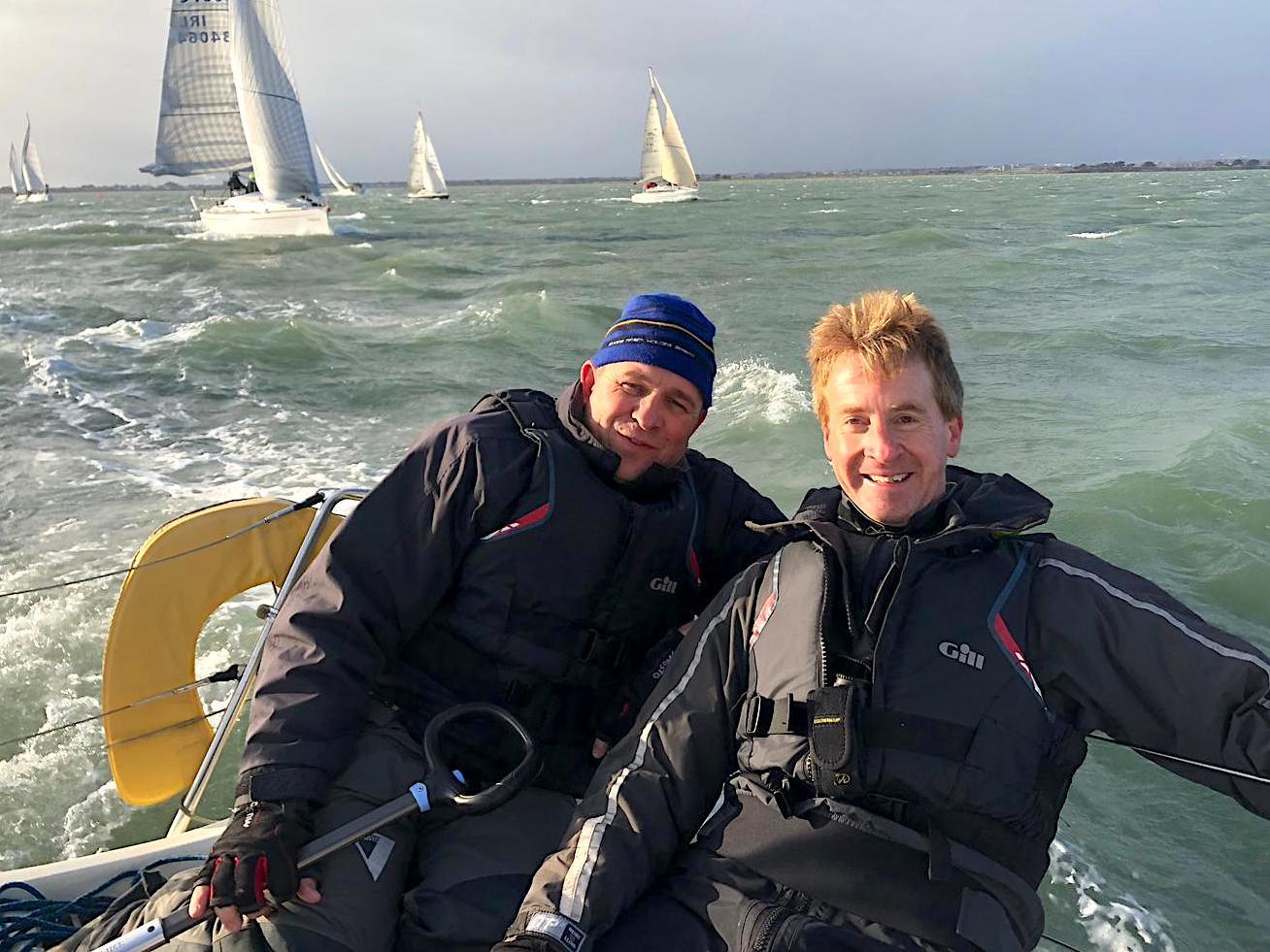 they arrived soon after the three cruiser classes began their final race of the series. Whilst a few teams remained ashore and there were only 2 retirals, most of the competitors managed to complete a course that was wisely shortened by the race management team when the wind increased to a full gale just before midday. Those that endured the conditions were rewarded by a challenging and exhilarating race and an experience that tested crew and equipment in what can be an important albeit unscheduled exercise in boat handling, teamwork and stress testing.
Event organiser Pat Connolly paid respect to his friend and long-time cohort on the Brass Monkey committee by asking attendees to mark the passing of David Appleyard earlier in the year, by standing for a minute's silence in the dining room before the lunch. Pat thanked sponsors Airside and The Brass Monkey Restaurant for their generous support of the event and the prizes. The competition comprises of IRC and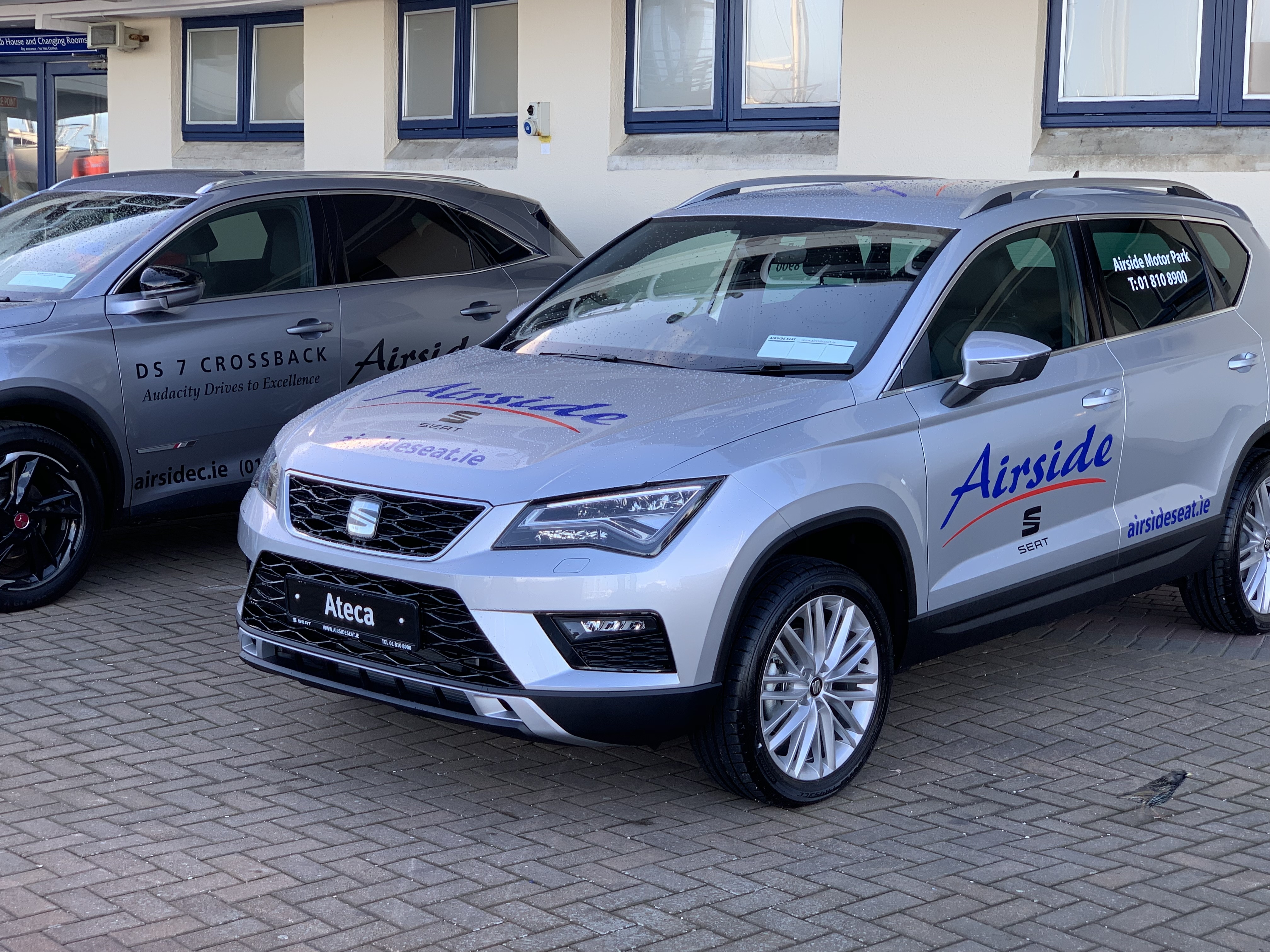 Handicap results for Cruiser Classes 1, 2 and 3 and the winners were as follows:
Class 1 IRC Tiger
Class 1 ECHO Out & About
Class 2 IRC & ECHO Flashback
Class 3 IRC & ECHO Demelza
In Class 1 the Harris/ Hughes owned 'Tiger' dominated the IRC division, winning all 6 races. However in the ECHO division it was the McCoy/ Cregan partnership on 'Out & About' that topped the 17 boat class. Class 2 was a curious mix of keen competitors and season-long rivals but when the going got tough it was 'Flashback' that got going - relishing the big seas and big wind and discarding their final race placing (4th) to win ECHO by 5 clear points and winning by a 9-point margin on IRC from Howth's new Half-Tonner 'Trastada'. The team on 'Demelza' had already won both of their divisions and could have stayed ashore for the final race, but true to form and typifying the spirit of the event, Windsor and Steffi took their Club Shamrock out to compete, only to be forced to retire after the 3rd leg of the course when the gale convinced them to preserve boat and crew rather than taking unnecessary risk. They celebrated their wins on IRC and ECHO in the company of more than 150 sailors at the prizegiving lunch.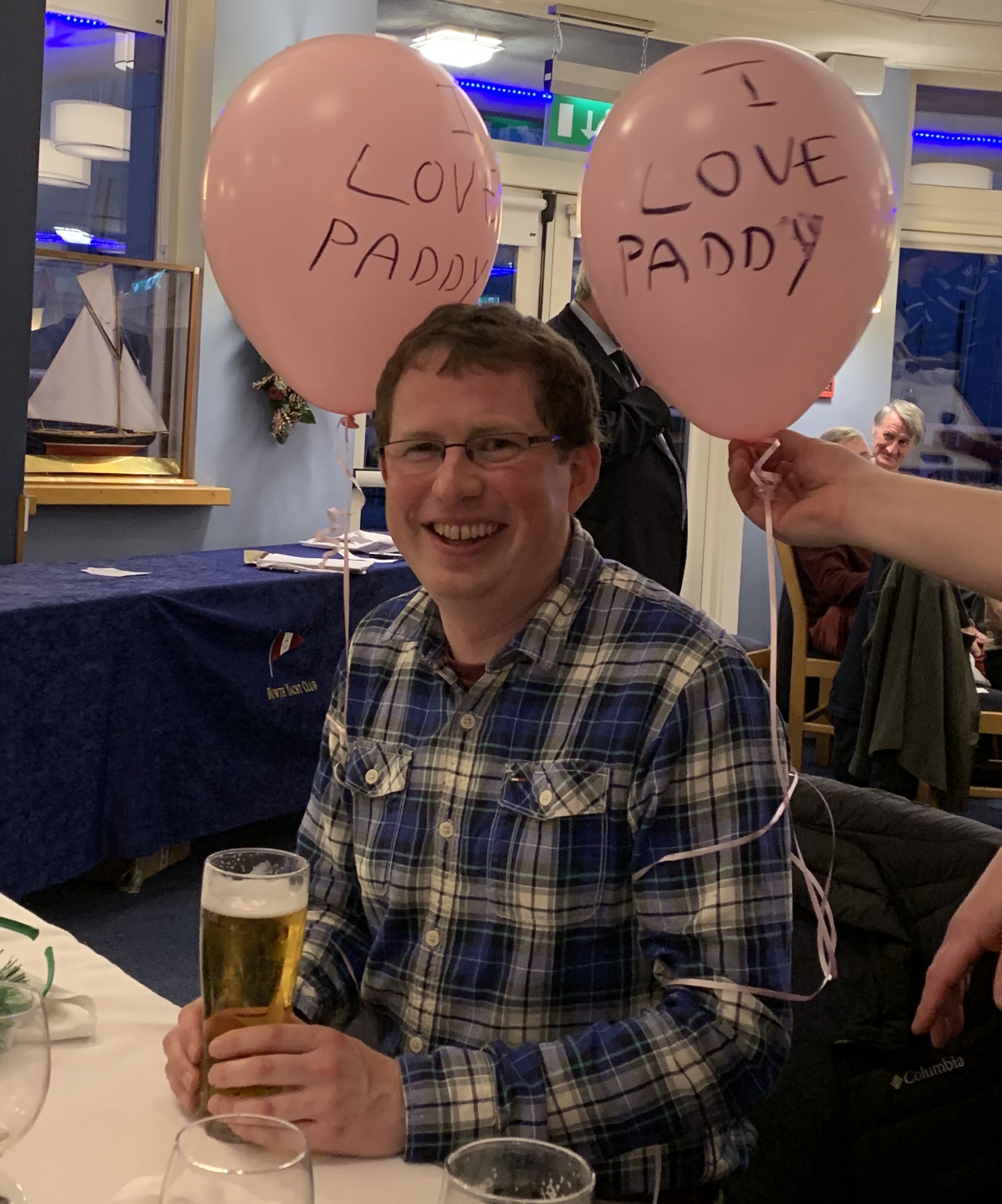 With the full programme of six races completed over the six weeks and many of them in difficult conditions, sailors and organisers had earned the accolade given by Pat Connolly in his introduction before the prize giving. In addition to the magnificent array of hamper prizes from sponsors Brass Monkey Restaurant, there was a collection of fun-prizes and this column will spare those that were recipients, except to say that accidental swimmers and dodgy mark roundings were all noticed and highlighted by the event committee and were 'acknowledged' by way of more unusual awards. The Brass Monkeys is an event built on a very strong tradition of fun and hospitality, often beginning with cooked breakfasts and invariably topping-off with some hot-ports and other delicacies on board some of the boats as part of the weekly rivalry both before and after racing. Winning a race and the series is important, but producing the best cooked sausages before racing carries equal bragging rights. The spirit of the event encourages sailors of all ages and abilities to enjoy the opportunity of an extended sailing season and while some will always look forward to honing their racing skills during the Brass Monkeys, there is equal encouragement and ample excuse to join a fun-loving bunch that is having the craic every week.
Joining different teams on some of the X-302s entered in Class 2, the annual competition generated between a group of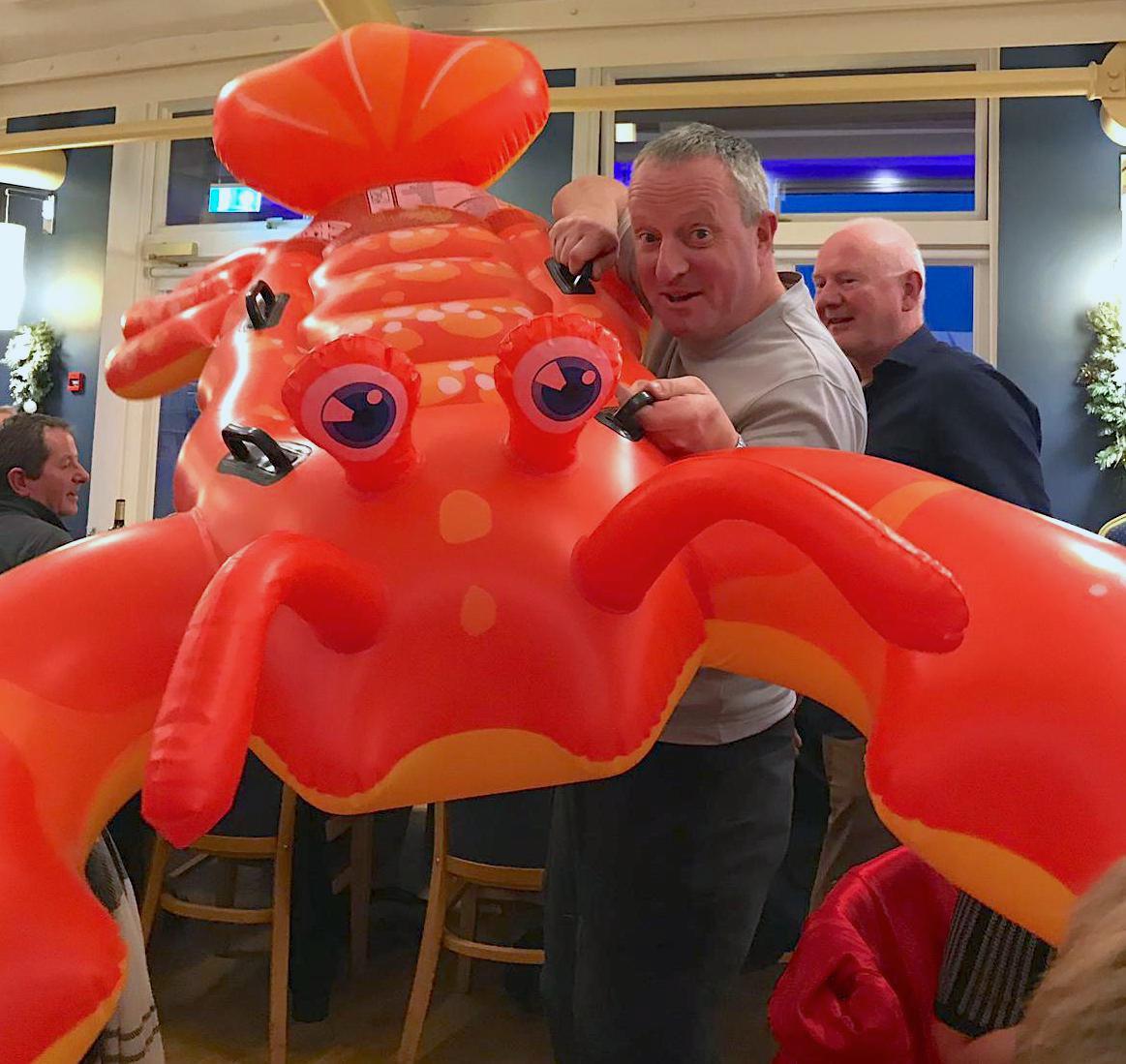 HYCs 'Taste of Racing' graduates afforded a prize for Eddie Bourke's team on 'Xebec' - tradition would normally have him presented with a fresh cooked lobster as his prize, but despite it being delivered by chef Jason Dunphy, this year's trophy was probably not quite what he was expecting. Rumour has it that the 7ft long inflatable crustacean joined a pub-crawl through Howth later that night.
Among the many volunteers who co-ordinated the event, the race management team were highlighted for a special mention of thanks for their slick work and in uncomfortable conditions for at least 2 of the race-days, enduring rolling seas in big easterly winds. Lunch-goers contributed generously to a collection for homeless charities (Peter McVerry Trust and Focus Ireland) as part of HYC's involvement in the Howth Sutton Sports Clubs Christmas appeal which continues around the Howth peninsula for the next 2 weeks.
Full results are posted in the results section here.
Prize giving photos in gallery >>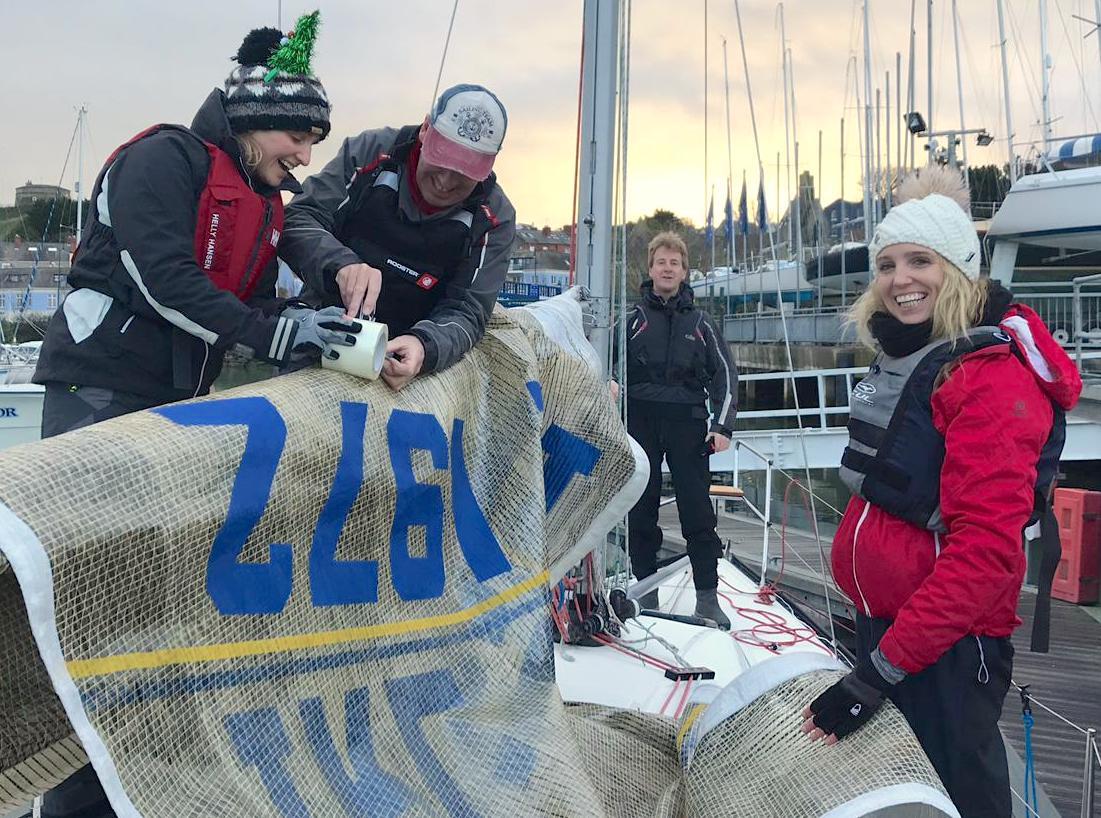 Registered in the Republic of Ireland. Registered No. 81187