Vacancy for Rescue Co-Ordinator
19 November 2018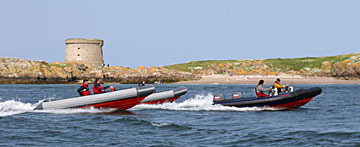 Further to the growing schedule of racing and sailing events for next year, HYC is seeking a Rescue Coordinator to manage the provision of safety RIBS and crews for all club and open event racing during 2019.
The ideal candidate will have a minimum of 2 years experience in RIB driving and race management support and be familiar with the technical aspects of maintaining RIBS.
In addition, the candidate must hold a National Powerboat Certificate or the equivalent, a VHF license and have strong communication and organisational skills to include the use of social media platforms to schedule crews for events.
The time commitment required for this role will be for 12 hours per week at a rate of €12.50 per hour and the contract will be for one year commencing on 1st January 2019.
Applications should be made in writing to the HYC Manager, manager@hyc.ie, on or before Friday 30th November. Interviews will be held during the week of 3rd December and the Sailing Committee will make an appointment shortly after.
Registered in the Republic of Ireland. Registered No. 81187