The Brass Monkeys - the best reason to get up early on a winter Sunday
27 October 2018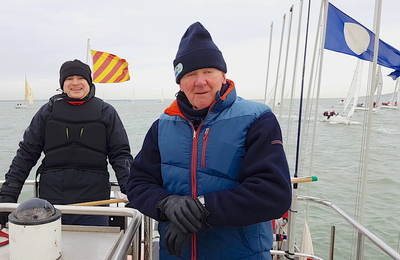 Often the highlight for those year-round sailors that only see winter as an reason to test their cold-weather gear, this year's Brass Monkeys cruiser racing series starts on Sunday 4th November. An event that sets its stall out early by declaring in the first line of its Sailing Instructions: '1.1. The ethos of the Brass Moneys series is to provide a "fun" sailing series' clearly intends not just to reaffirm the spirit of the event, but also to encourage potential participants and racing teams to experience this unique series. Entries will range from novice crews to highly experienced racing teams wanting to learn new skills and keep sharp during the 'off-season' while enjoying the infamous camaraderie and craic every Sunday for 6 weeks until the 8th of December.
Boats will be split into 3 class divisions with a further split in each and an opportunity to race with or without spinnaker for non-spinnaker prizes. But anyone straying into the prizegiving lunch on December 8th expecting silverware should be warned about the mysterious algorithm that allocates the handicaps and prizes and a secret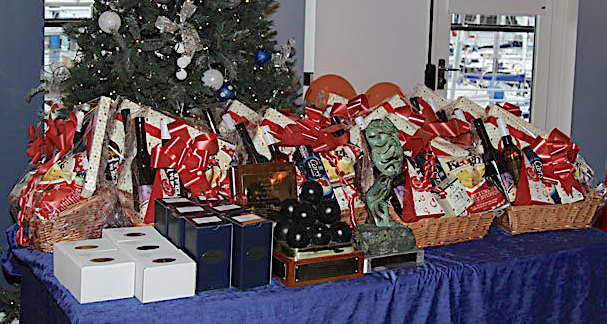 factor that makes the RORC's confidential IRC formula look like a nursery school maths class. The 'inner sanctum' has no leaks....
With generous support from Airside (Ford) Motors and the Brass Monkey Restaurant, that prizegiving lunch is a legendary and raucous affair and remembers 40 years of winter parties and lengthy celebrations with trophies such as the Liam McGonagle and Lorna Townsend memorial cups.
For sailors that have never experienced the camaraderie and fun that is central to the Brass Monkeys, this is a 'must-do' event. You can
enter here
and prepare for the best way to spend Sunday winter mornings since the event was formalised back in 1987.
Registered in the Republic of Ireland. Registered No. 81187