Shane Diviney finishes GC32 racing tour with podium celebration
17 October 2018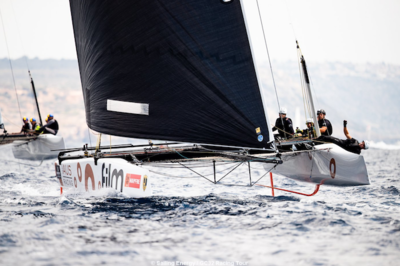 HYC's Shane Diviney (hiking for his life above) finished his season on board Simon Delzoppo's GC32 .film Racing at the Med Cup with a podium finish last weekend and also achieving their series goal of winning the Owner-Driver Championship.
Shane's skipper Simon Delzoppo was a co-owner of the 2004 Rolex Sydney to Hobart line honours winning maxi, Nicorette and their tactician is former America's Cup skipper and GC32 veteran Sebastien Col.
Since stepping up to their ranks of professional sailing, Shane has developed an avid focus to the foiling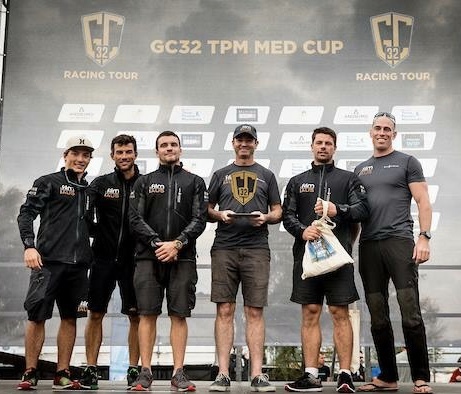 catamaran circuit, inspired by the spectacle that the 2013 America's Cup provided with the AC72s. He was thrilled with their results in Toulon last weekend, not least for the fact that they were pipped on the podium by overall winners
INEOS Team UK
skippered by Ben Ainslie and 2nd placed
NORAUTO
led by Frenchman Franck Cammas who's large trophy cabinet includes the winning cup from the 2011-12 Volvo Ocean Race.
After .film Racing's performance last weekend, Shane explained: 'It's really exciting for the owner dirvers to be able to mix it up with the likes of Ainslie and Cammas every race. This is one of the qualities that makes the GC32 a really exciting boat to sail. For our team this year the goal at each event has been to win the owner driver category, so getting on the podium is a bonus. We started the season as a new team, improving with each even and all the pieces came together in Toulon' and he added modestly: 'we found ourselves at the front of the fleet.'
Conceived by Amsterdam-based French businessman Laurent Lenne and designed by Dr Martin Fischer, the GC32 is a 10m-long (12m including bowsprit) and 6m-wide foiling catamaran, that is one of the world's fastest racing yachts. It's aimed at both pro-sailing teams and private owners looking to experience the latest in ultra-high performance racing and a level of sailing boat technology – albeit simplified – typically only available to America's Cup teams. The boats are usually sailed by a crew of five and their awesome top speeds (40knots/ 75kph) might earn you a bag of penalty points on the Clontarf Road.
'Next year's plans will be even more interesting' Shane explained, 'when we'll see the GC32 Racing Tour merge with the Extreme Sailing Series which should mean we can expect at least 12 teams at each event.'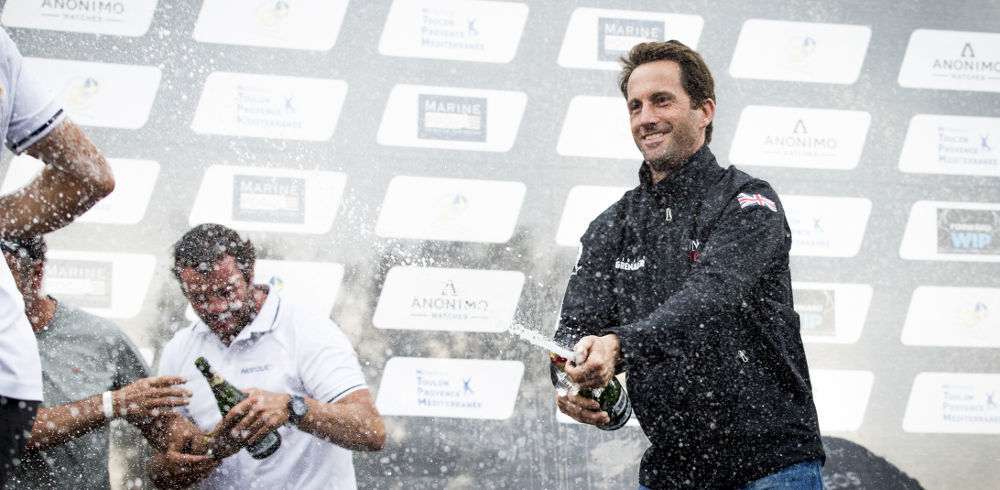 Registered in the Republic of Ireland. Registered No. 81187