Optimist Class year finale in Fenit
13 September 2018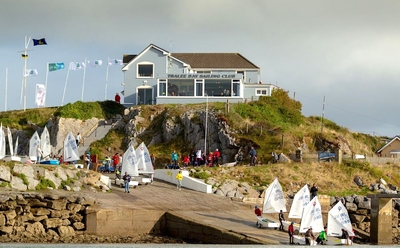 Tralee Bay Sailing Club hosted IODAI's Munster regional regatta, their final event of the 2018 season. Fifteen of HYC's young sailors travelled to the two day event last weekend. The weather on Saturday was pretty miserable with wind and rain tumbling down over the racecourse from the looming Slieve Mish Mountains - although they were nowhere to be seen for most of the day!
The race committee was undeterred by the conditions and fired off the Junior and Senior fleets shortly after midday. They oversaw three demanding races in a gusty 15-24kt southerly. Unfortunately, the Regatta Fleet sat the afternoon out as the conditions proved too serious for the fun loving novice racers!
The conditions improved on Sunday with the wind having swung to the west. After an early start (rigged and ready for 8.30!) racing got underway by mid-morning. Both Junior and Senior Fleets completed another three races and secured a full series.
HYC were well represented on the leader board again. In Senior Fleet, Luke Turvey finished tied in first place with NYC's rising star Sam Ledoux, but slipped to second on countback. Hugh Turvey finished in 6th place, Johnny Flynn 12th (and Fair Sailing Prize), James Anglim 15th, Fiachra Farrelly 18th and Una Connell 24th.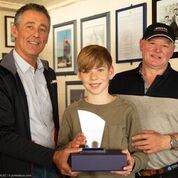 Rocco Wright again dominated in the Junior Fleet, winning five out of the six races. Joanna Berry finished 14th, Sorcha Gannon O'Connor 15th (and 1st Silver Fleet), Hugo Crawford 20th (and 5th Silver Fleet), Des Turvey 27th, Ciara McMahon 29th, Charlie Keating 31st and Daire O'Neill 42nd.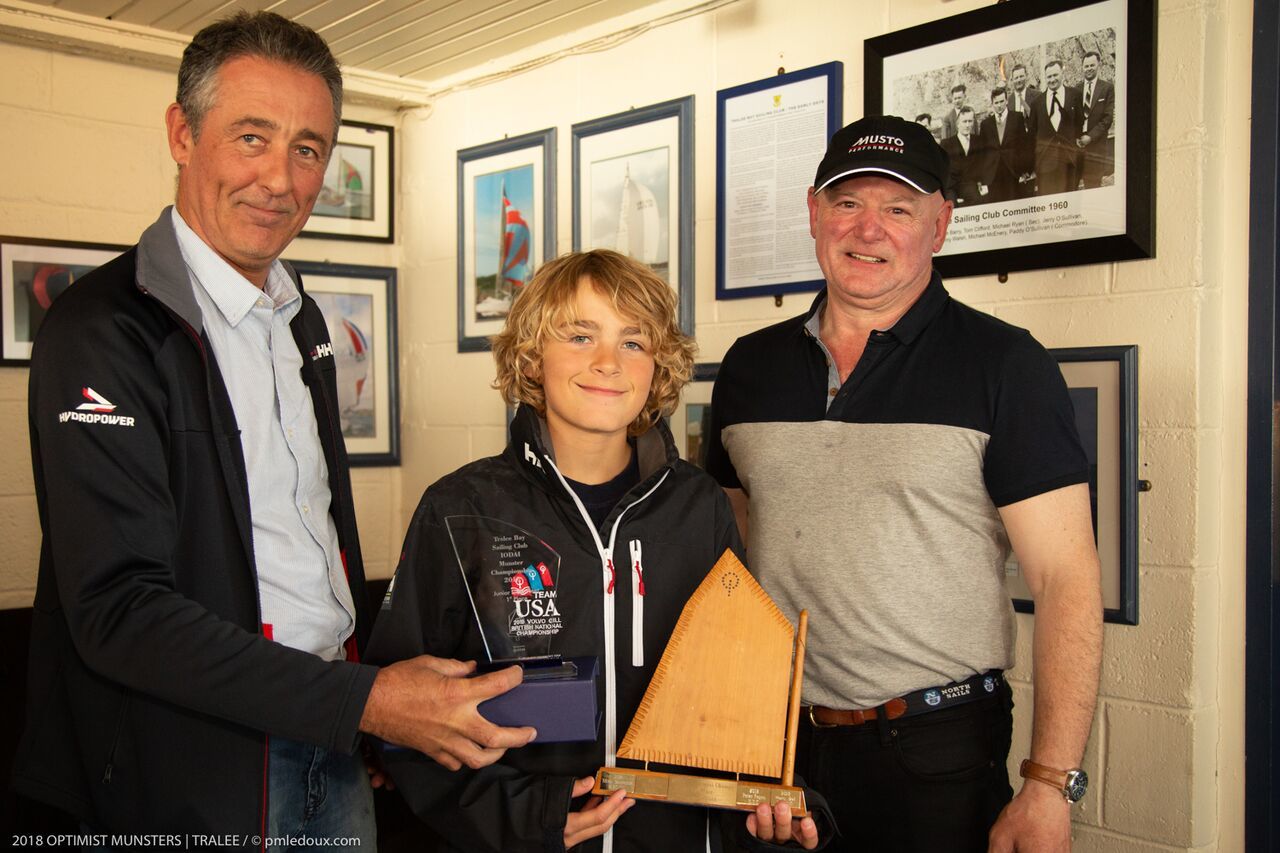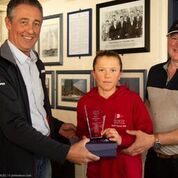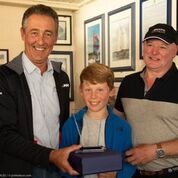 The Regatta Fleet got five races in on Sunday in the sheltered waters just off the clubhouse. Well done to Sienna Wright who came first and to Steve Gannon O'Connor who came 15th.
A big thanks to TBSC for hosting a great event, to HYC HOP Squad coach Cliodhna Ni Shuilleabhain and to Oppie Dad Alex Walsh (MYC/TBSC) for kindly sharing his rib for coach support.
So that wraps up the IODAI's events for the year. Next Sunday sees the start of HYC's Claremont Cup Series which will be run over six weeks. Two races are planned every day and first gun is at 10.25. It's time to dig out the hats!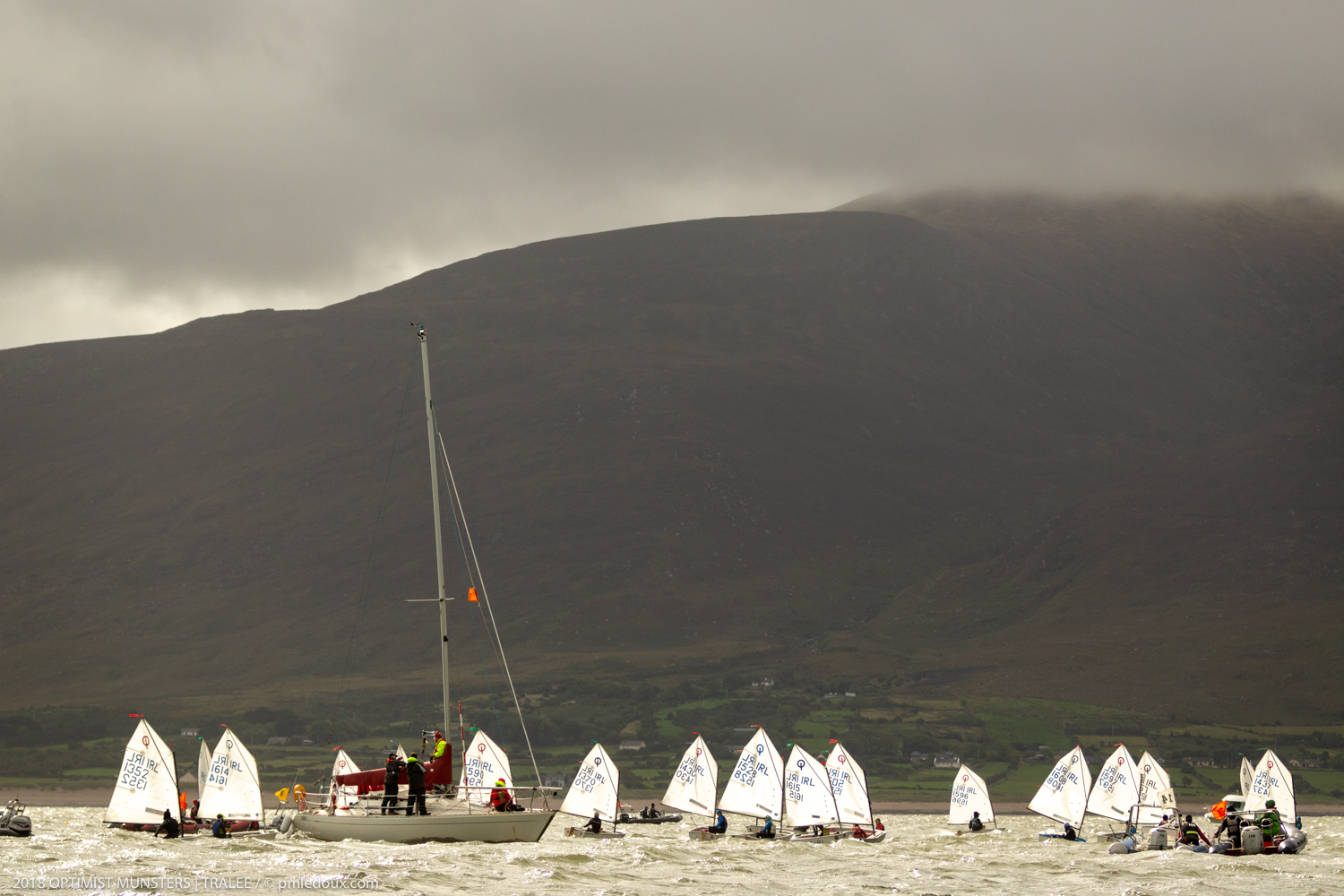 Registered in the Republic of Ireland. Registered No. 81187