Optimists Battle at Nationals in Kinsale
23 August 2018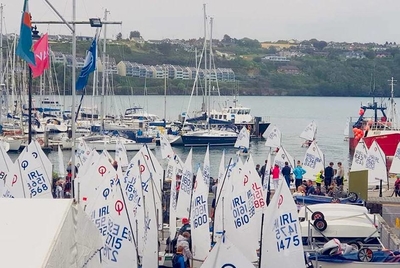 Last week a strong contingent of 22 HYC optimist sailors travelled to Kinsale for this year's National Optimist Championships. They joined a fleet of 157 other competitors from Ireland, Great Britain, Belgium, Cayman Islands, Spain, USA, Australia and Norway. Sixty-eight boats competed in the Senior Fleet, eighty-two in Junior and twenty-nine in Regatta Fleet.
The main fleet managed to race every day out on the open-sea course off the Bulman Rock. Whilst the Old Head kindly took the sting out of the lurking south-westerlies, lumpy seas jostled the fleet throughout the event.
Race Office Peter Crowley secured eleven races for both the Senior and Junior Fleets while the Regatta raced twelve races in the sheltered confines of the harbour.
Ten HYC sailors competed in a very competitive Senior Fleet. Belgian sailor Kwinten Borghijs secured the Open title, two points clear of three Irish sailors who were all tied on 49 points. HYC's Luke Turvey was pipped on countback for second overall by Cork sailor Justin Lucas but secured second in the National Championships ahead of James Dwyer Matthews (RCYC).
The Junior Fleet was a far more clear-cut affair with HYC's Rocco Wright securing both the Open and National title after winning seven of the eleven races. This followed his victory the previous week in the British Junior Champs.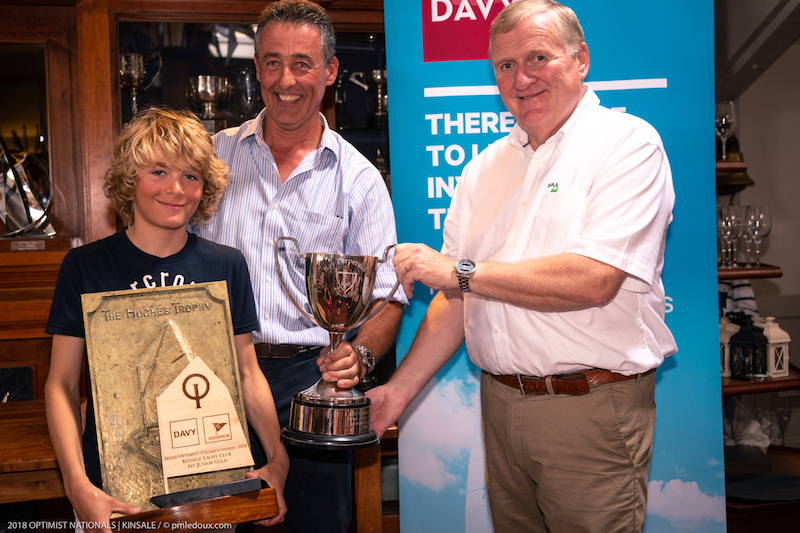 Nine other HYC sailors competed in the Junior Fleet. Evan Darby finished 1st Silver and Oisin Kelly secured 5th Silver. Both sailors will now be promoted to the Gold Fleet. Cillian Twomey sailed a very consistent series and won 1st Under 11 National.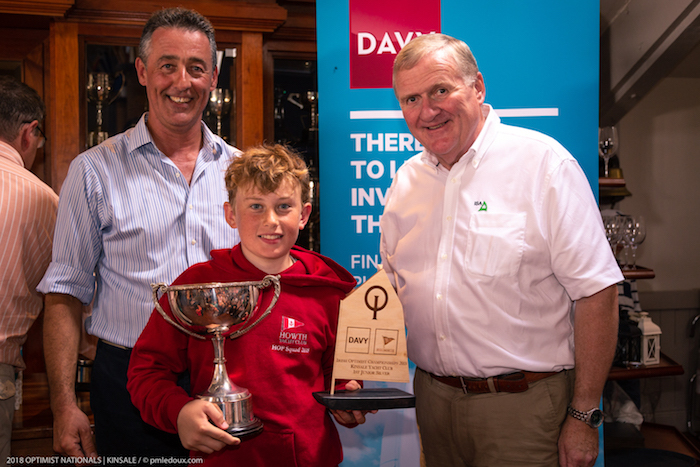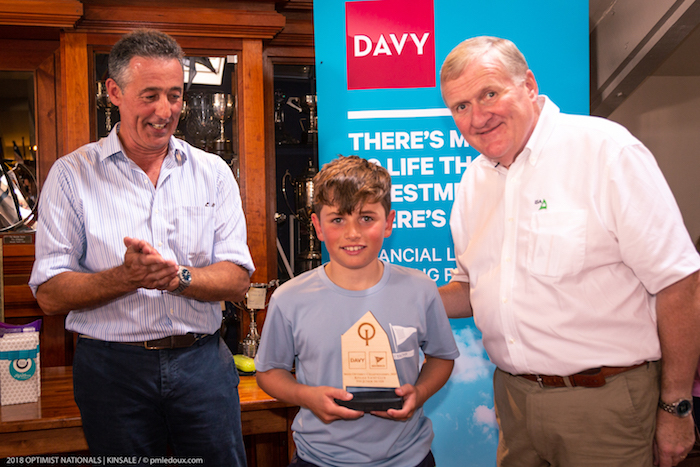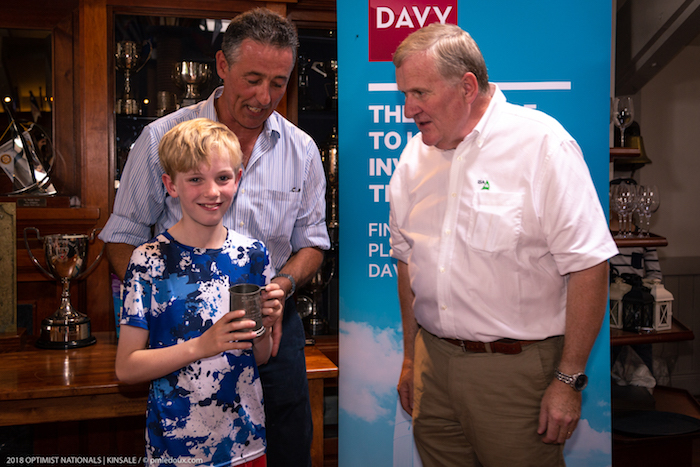 HYC's Sienna Wright and Steve Gannon O'Connor both sailed in the Regatta Fleet. Sienna came 5th and Steve greatly enjoyed his first venture into a regional Oppie event. Hopefully we will see more of them and their HYC friends in future events.
A special word of thanks to Paul O'Neill who went out of his way to tow the HYC RIB to and from Kinsale. Paul also organised a fabulous night out for all the HYC sailors and their families at the White Lady Hotel.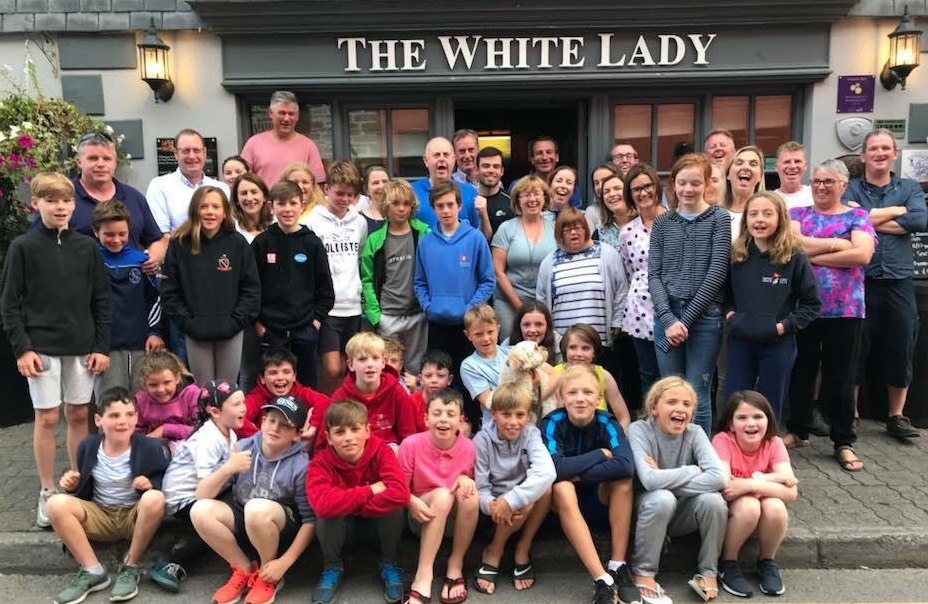 A big shout out to coach Fergus Flood who coached our HOP squad Junior sailors and to local KYC coach CliodhnaO'Suilleabhain who coached our HOP squad Senior sailors. This year's final regional event will be the Munsters at Tralee Bay Sailing Club 8th/9th September.
Registered in the Republic of Ireland. Registered No. 81187