DeDannan flirting with Greek and Turkish borders
14 August 2018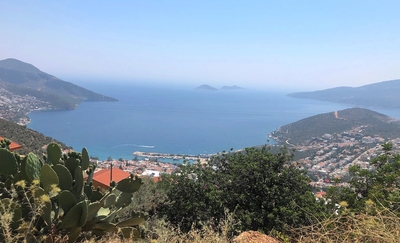 It's July, it's hot, it's very hot, with temperatures up above 40c most days, we leave the bay at Kakova Rhodes and set course north east towards Kas Marina. Strong winds from the west are being forecast for the next few days and boats are moving out of the anchorages for the ports and marina's to take shelter.
We head out early into a good 16 knots of south west wind but as the wind moved around to the west it builds up to 30 knots and the sea builds fast as we make way close hauled doing 7/8 knots with lots of spray coming over the decks. I thought it interesting, two good size charter boats close bye took down their sails and motored through the strong wind, they then both passed through a narrow passage between a rocky outcrop and the Turkish coast that I gave a wide berth to in the conditions that prevailed, they made it through mind.
The Greek island of Kastellorizo is a tempting site as it comes into view, we have not cleared out of Turkey yet, which technically means we cannot enter into Greece, but with the AIS turned off, and no coastguard about, sure, who is to know, so it was down with our Turkish courtesy flag and up with the Greek as we slipped into the most beautiful, most picturesque port that one could ever visit. The wind was blowing hard as we made our way in but thankfully dropped to below 20 knots once in the shelter of the port, it was still too strong to be bothered berthing stern to the town quay, we threw out the anchor until the wind came down after sunset before tying up.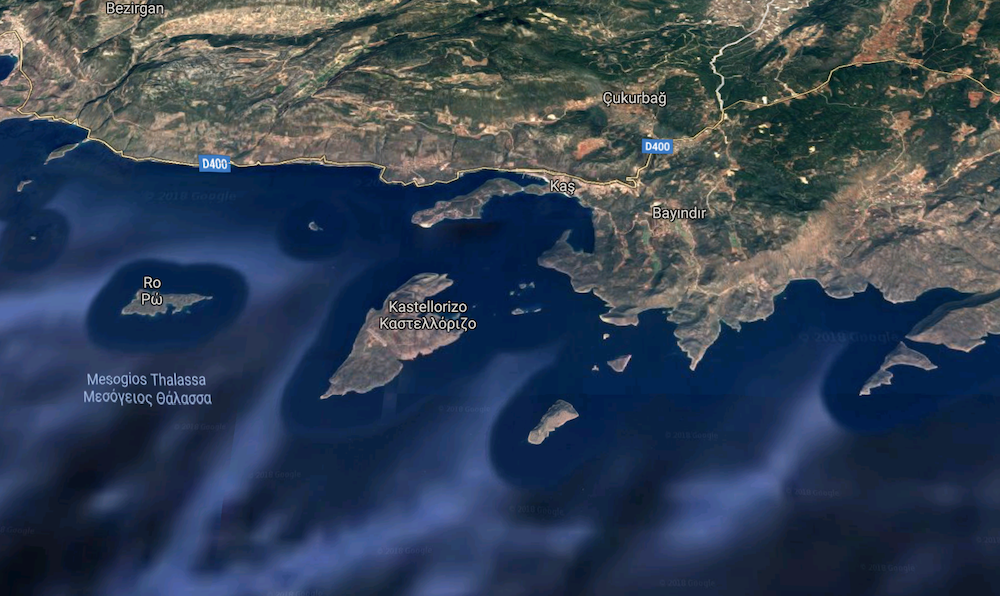 Kastellorizo is the most easterly outpost of all the Greek islands, only two miles off the Turkish coast, the small but very beautiful island is home to only 200 people, many of them Australian of Greek origin, it has a few tavernas that serve mostly frozen food but charge Dublin prices for the pleasure, there are not so many cruisers venture out to here, the local traders make sure to charge them plenty when they do come. Its truly amazing how the cost of dinner €120 for two, would have cost no more than TL300, almost halve, only two miles away in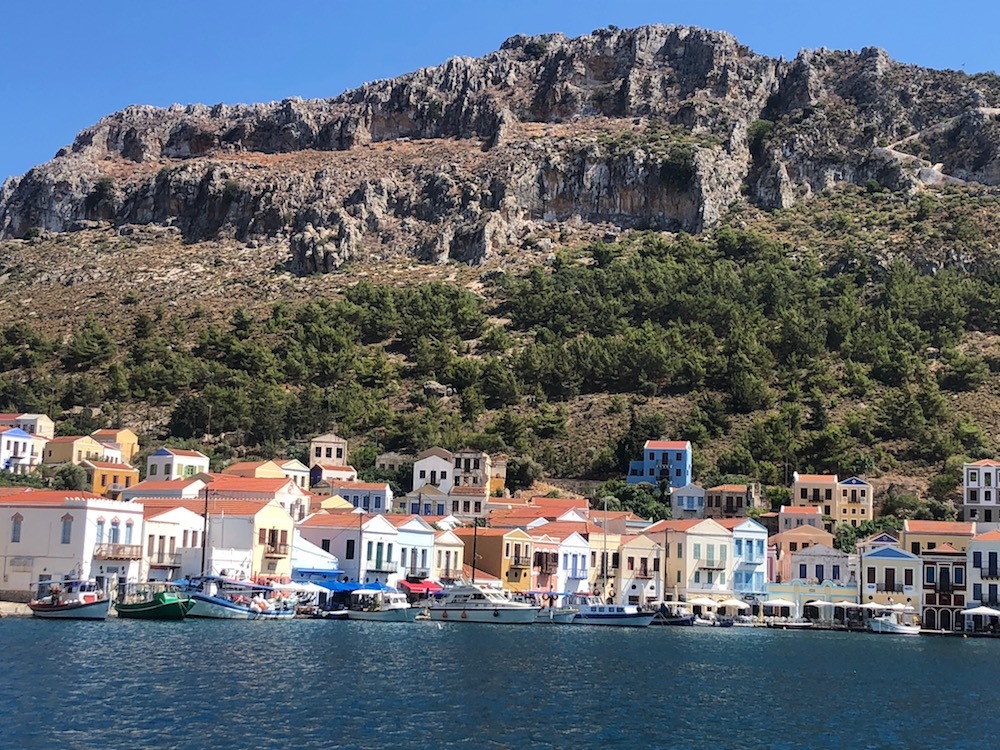 Turkey. Kastellorizo being so close to Turkey and the Town of Kas, and with the relationship between the Greek and Turkish governments not so friendly, one might expect to feel tension, but apart from a Greek naval ship tied up ticking over fully crewed that apparently hardly ever goes out, it was all very relaxed and friendly with several Turkish boats in port. Although, quite recently, the Greek prime minister and one of his generals where on the island and when they were leaving in their helicopter they were accompanied by a Turkish fighter plane which in turn saw the Greeks send two of their fighter jets up to see it off! These are dangerous games they play.
We left Kastellorizo in a gale of west wind to cross the two miles to Kas marina to take the shelter for a few days, as one leaves the port there is a huge Greek flag flying on the headland, on the opposite headland there is a huge Turkish flag flying, I think perhaps, in the spirit of confrontation.
We sheltered in Kas for a few days until the winds came down, there is a very modern Hamam (Turkish bath) in the marina that I found myself frequenting, nice as it is, it didn't have the ambiance of the ancient Hamam in Fethiye, still Kas is a nice town to be hold up with lots of shops and restaurants and some nice walks on the flat for a change. We left Kas and set course for the anchorage at Karacoeran bay some forty five miles distant, there were two big tugs towing enormous fish farms in the same direction, I think a lot of the fish that the Turks eat is farmed, we have not seen any large trawlers fishing off Turkey, only small day boats out fishing, yet the Turks are fond of fish and eat it several times a week.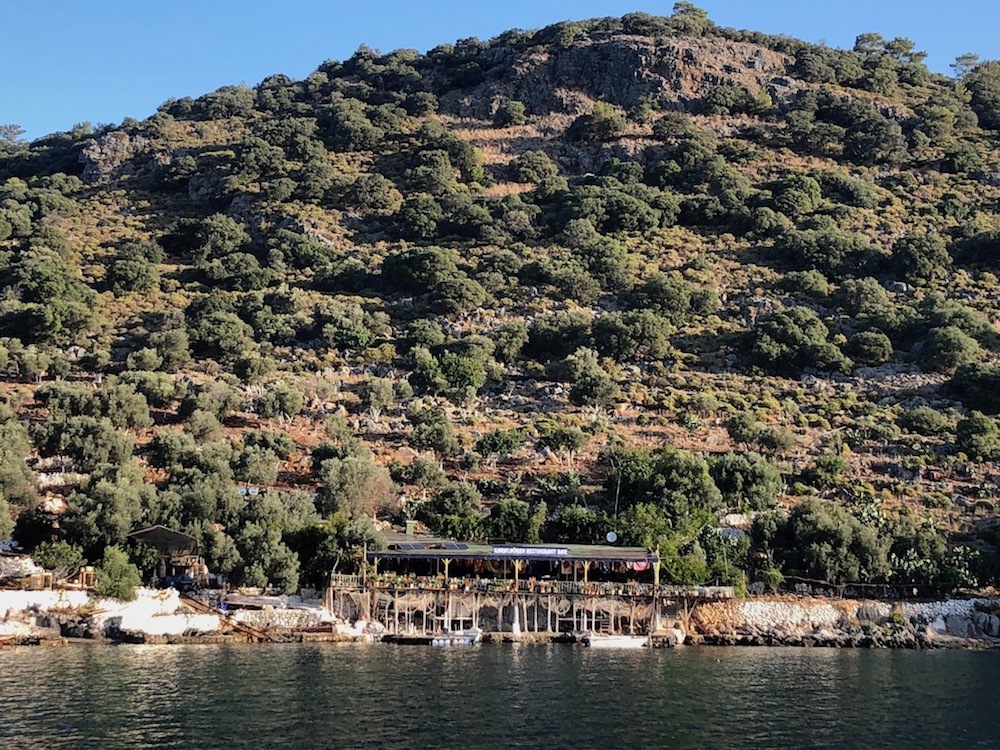 On arrival at Karacoeran bay the restaurant owner tied us off to one of his buoys, the water is deep here and there is not much space to lie to an anchor, we weren't long tied up when the ice cream boat was at our side, €10 for two choc ices, he was doing a roaring trade in the sweltering sun to a tripper gulet that had come in full of youngsters.
We had dinner in the ramshackle restaurant that night, chickens and a goat along with a few cats and a dog seemed to have the run of the place as we dined with the other cruisers in the bay that night, Alfie was under attack from a cock that was running around and didn't take kindly to strange animals invading his space.
The restaurant has no road access, everything is delivered by boat from a small quay on the other side of the bay, the family that own it have lived in isolation here for several generations, they live in timber huts behind the restaurant, the electricity is from a noisy generator and they collect rain water from a stream running down through the mountain. The young lady now running the restaurant is Dutch, married to the owners son, pregnant on her third baby, I asked her how she was settling in to this life of isolation having come from the comforts of Amsterdam, she said it was strange at first, a serious culture shock, but that she quite enjoy's the life now, the winter is only for three months around Christmas and by early march the cruisers start coming again.
We left early the next morning for Fethiye some twenty miles distant, we were only ten minutes out of the bay when Alfie became very anxious, it was quite noticeable as he moved about along the deck whining, Linda asked – what's wrong with that dog, we looked about and saw nothing out of the ordinary, then suddenly there was a loud very high pitched whining, I thought it was a fighter jet flying overhead, we then realised it was coming from the exhaust outlet that was running dry, a look at the engine temperature gauge saw the engine running at 110 degrees, I quickly shut the engine down and unfurled the sails, the wind was only 5 knots and we were going nowhere.
Sometime later we hailed a German crew who kindly towed us back to the restaurant buoy that we had not long left, when the engine cooled down I started to investigate the problem, the shaft on the raw water pump had broken off and with no replacement we were bunched. We needed to get to the marina in Fethiye to have repairs made, but the shore line is high and rugged and the water is too deep to anchor off, to attempt sailing all the way depending on having good wind would be foolish if the wind were to die off we may find ourselves on the rocks, we really needed a commercial tow to get us safely there.
It was Friday and arranging a tow for a reasonable sum would prove difficult, we spent the day making calls and emails which was not easy as we don't speak Turkish, there was swell coming into the bay and life on DeDanann was becoming uncomfortable. We were resigned to spending the weekend there and hopefully we would get to Fethiye by Tuesday. I woke at dawn the next morning, in my sleep I had found the solution, we had a seawater deck wash pump on board run off 24 volts, I simply put the hose into the suction side of the broken pump, took out the impellor and we had plenty of cooling water running through the engine, it worked a treat and we tied up in Fethiye marina by 10.00, just in time for a well earned breakfast, necessity being the mother of invention, or so they say.
After breakfast I called into the local mechanic here in the marina, he walked down to DeDanann with me and was well impressed with my solution to getting here, he took away the pump and the damaged coupler and returned a few hours later with a new shaft and repaired coupler turned out at a local tool makers, done in jig time and we were back in action for small money. The Turks are all very good craftsmen they learn there trade well with a culture of doing the job right and they are not inclined to screw their customers so long as there is no middle man involved, then, the price in TL becomes the price in euros.
Fethiye marina charge €95 per night for DeDanann, however, if you spend the week its reduced to €50, its such a nice town to spend time in that we didn't need much convincing. The world cup was being played and the local marina bar was buzzing on match nights, the British cruisers were on a high during our time there with the prospect of winning this year.
The sweltering heat of the sun is getting to us this year, the grandkids are in Dublin from Thailand for a few weeks and we have decided to return for a month to see them, we will take DeDanann back to Yachtmarin in Marmaris, put Alfie into a kennel there and take a direct flight from Dalaman on the new Ryanair service that's started this summer.
DeDanann out.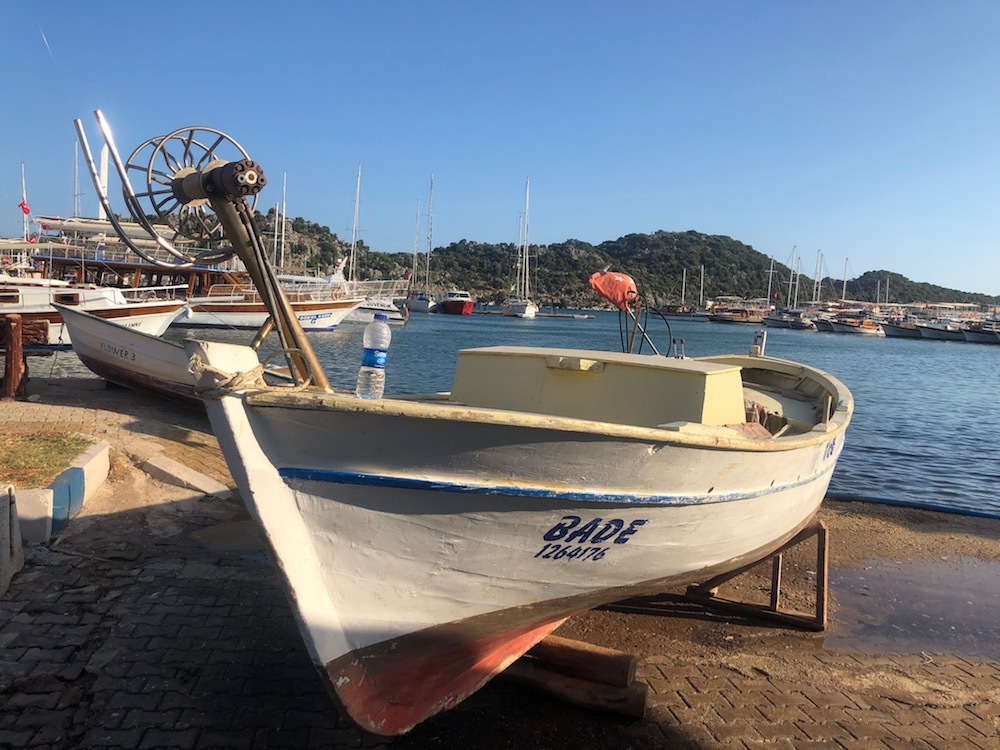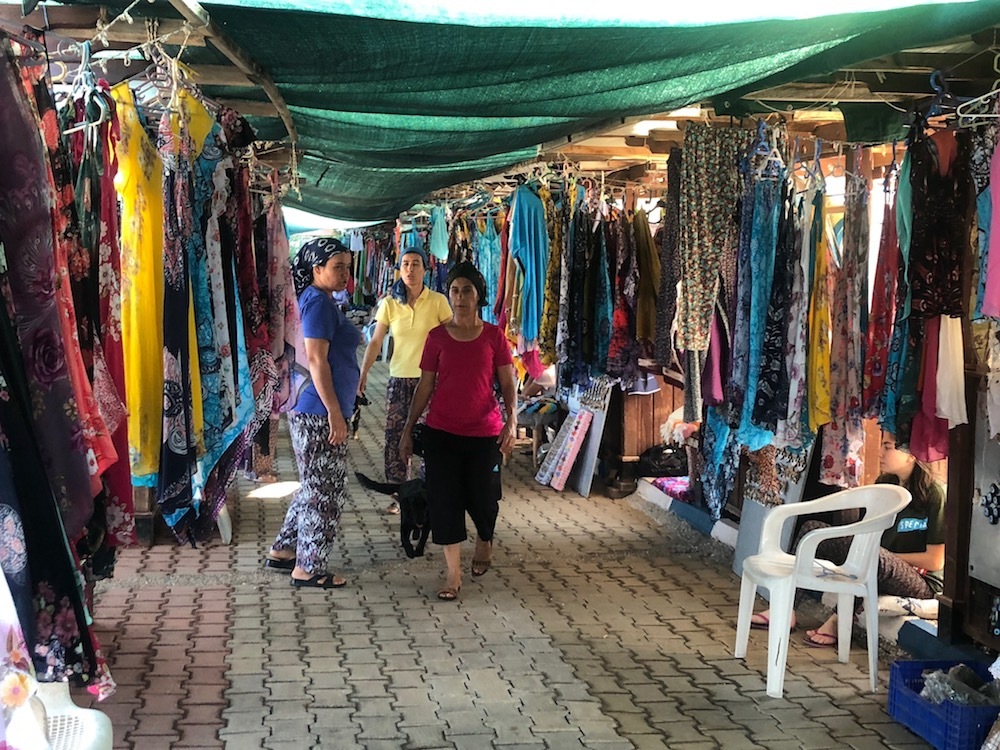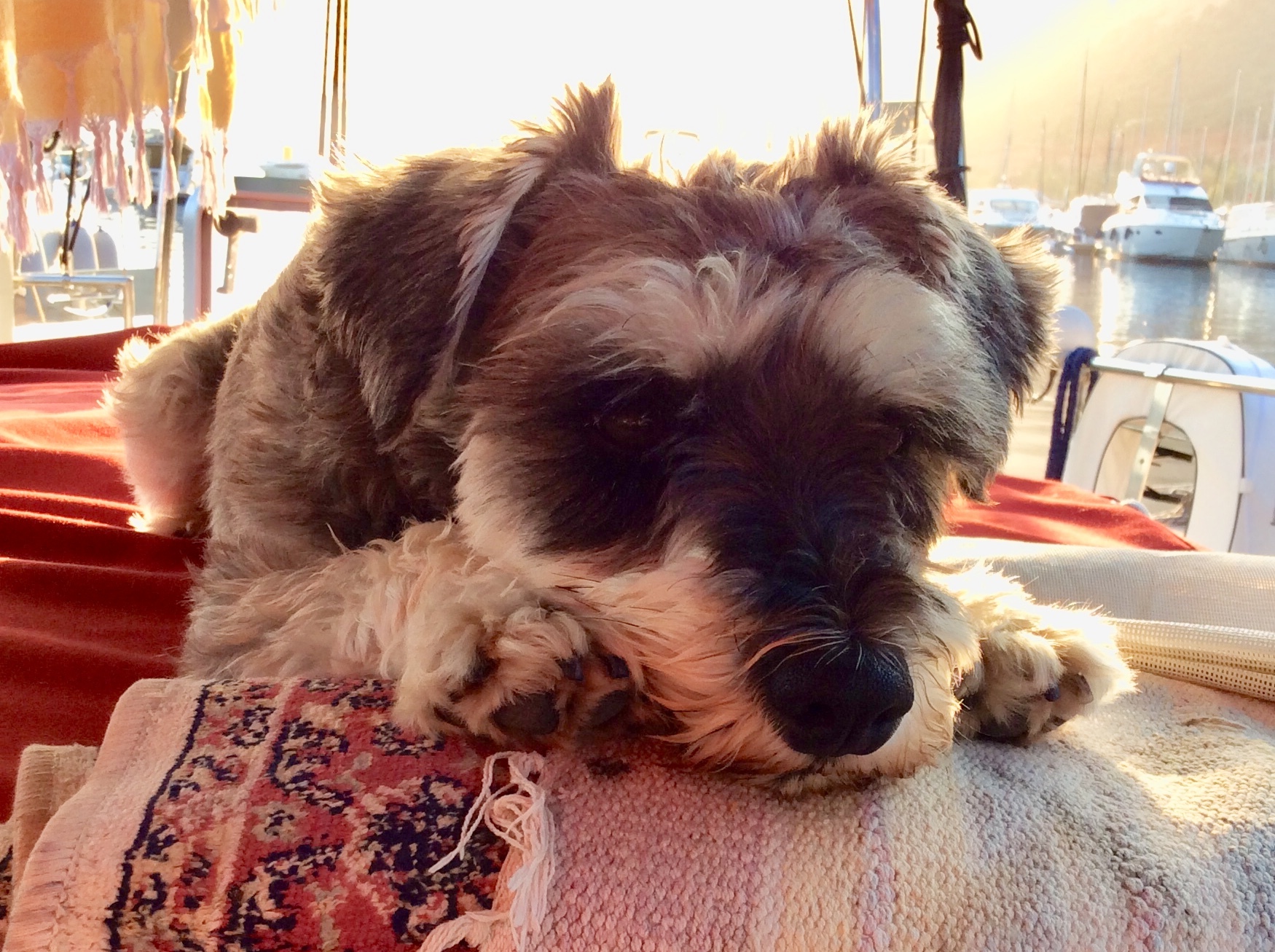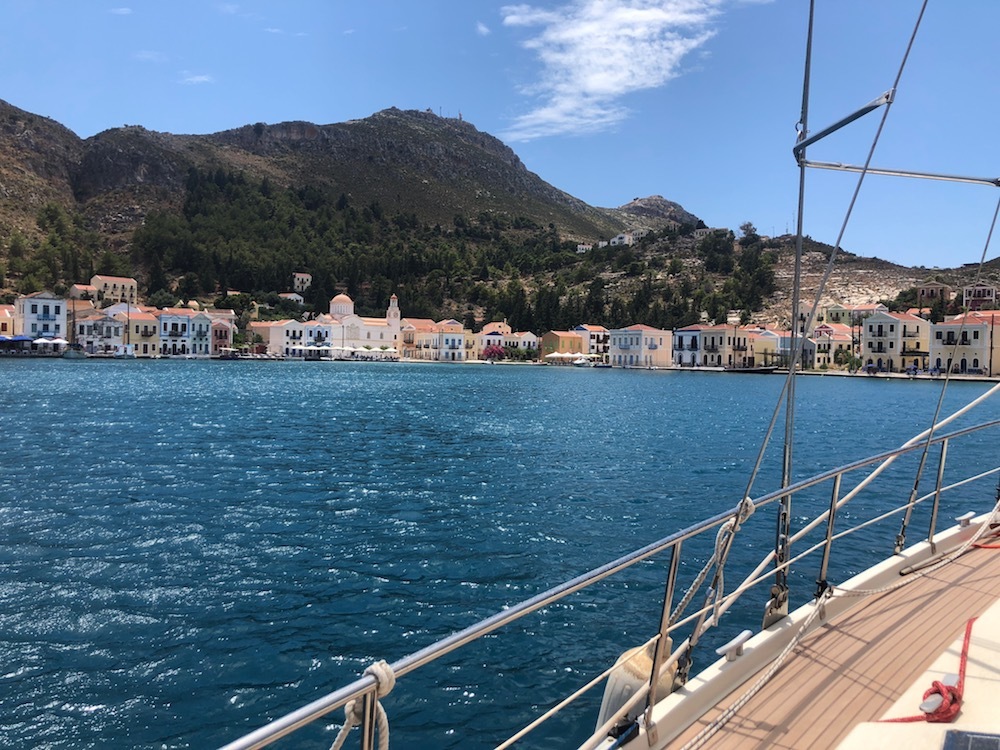 Registered in the Republic of Ireland. Registered No. 81187