McMahon Takes Leinster Laser Championship
23 July 2018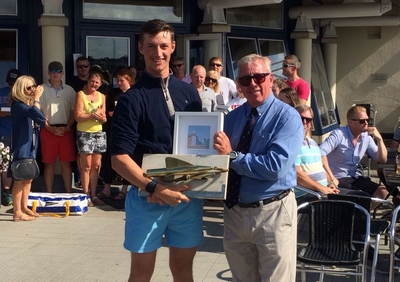 Light and challenging conditions greeted the 95 entries for the Leinster Laser Championships at Howth Yacht Club over the weekend. Local Howth sailor Ewan McMahon took the honors in the Standard fleet, Peter Fagan (RStGYC) won the Radials and Alana Coakley ((RStGYC) won the 4.7 title.
The Radials were the largest fleet with 40 competitors taking to the water with the title undecided going into the last race. Peter Fagan (RStGYC) won out from a very tight grouping with single points separating Aisling Keller (LDYC/RIYC) in 2nd (also 1st Lady) and Aoife Hopkins (HYC) in 3rd place. All three sailors shared all but the last finishing gun with the last race being won by Nicholas Reeser from Lauderdale YC/ NYC. In the Master category Sean Craig ( RsTGYC) took 1st prize. Jess Winton (Ballyholme) won the Silver fleet.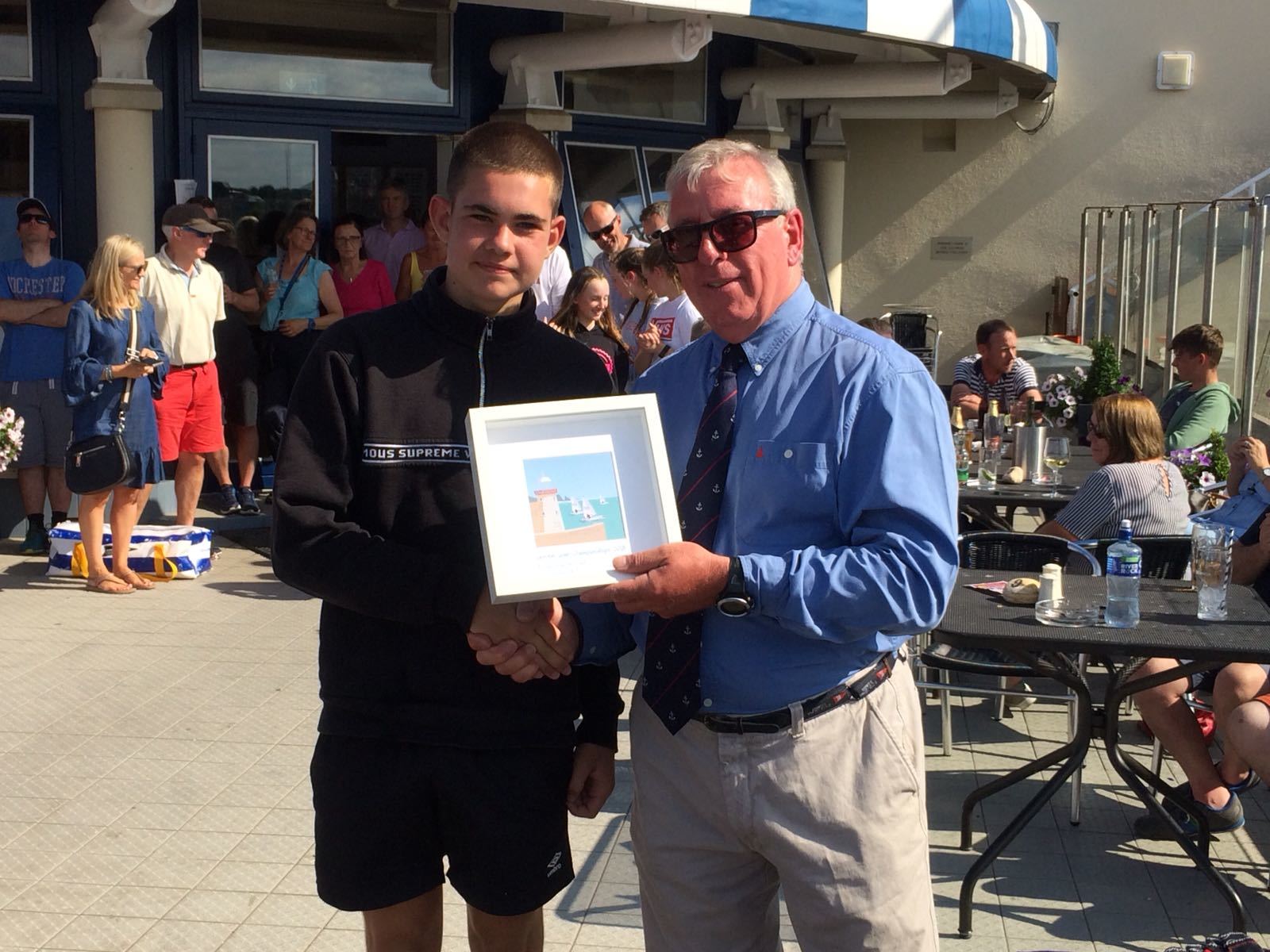 The 4.7 fleet of 29 sailors was also as competitive with 6 individual race winners. Alana Coakley (RStGYC) took the Leinster title (and 1st Lady) from Dylan McEvoy (above - HYC) with Emily Riordan (RStGYC) in 3rd. The Silver fleet prize was won by Aoife McMahon (HYC). Ella May won Best Local Boat.
Ewan McMahon (top - HYC) dominated the Standard rig with 4 wins and a 2nd place. Ronan Wallace (Wexford HBTC) was very consistent with a string of 2nds and 3rds and a final race win to finish 2nd overall. There was a great tussle for 3rd place with David Quinn (HYC) in 3rd holding off the challenge from Paul McMahon (HYC/ KIORA) in 4th. David Quinn won 1st Master with Ross O'Leary 2nd Master and John Simms 3rd.
Excellent race management under PRO David Lovegrove ensured 3 races on the Saturday despite the tricky conditions which included one wind shift of 180 degrees. All 6 of the scheduled races were completed.
The organisers were most grateful for the huge turnout at the BBQ on Saturday evening. A free raffle for competitors saw Dylan McEvoy (HYC) win a voucher for boat insurance from CraftInsure with delighted Glen Fisher (RSTGYC) winning the top prize of a new Radial sail.
The event concluded with a prize giving. After some short speeches the main prizes were presented by Vice Commodore Ian Byrne. The prizes were sourced from local artist Carol O'Mara which were much appreciated. Silver fleet prizes sponsored by CH Marine for the Radial and 4.7 fleets were highly sought after.
HYC and the competitors are most grateful to the generous sponsors who were BKS & Co, CH Marine, CraftInsure, Gallagher Quigley Estate Agents, Investwise and McMahon Design & Management who ensured a successful event.
Full results can be found at www.laser-ireland.com in the News section. See more of the photos here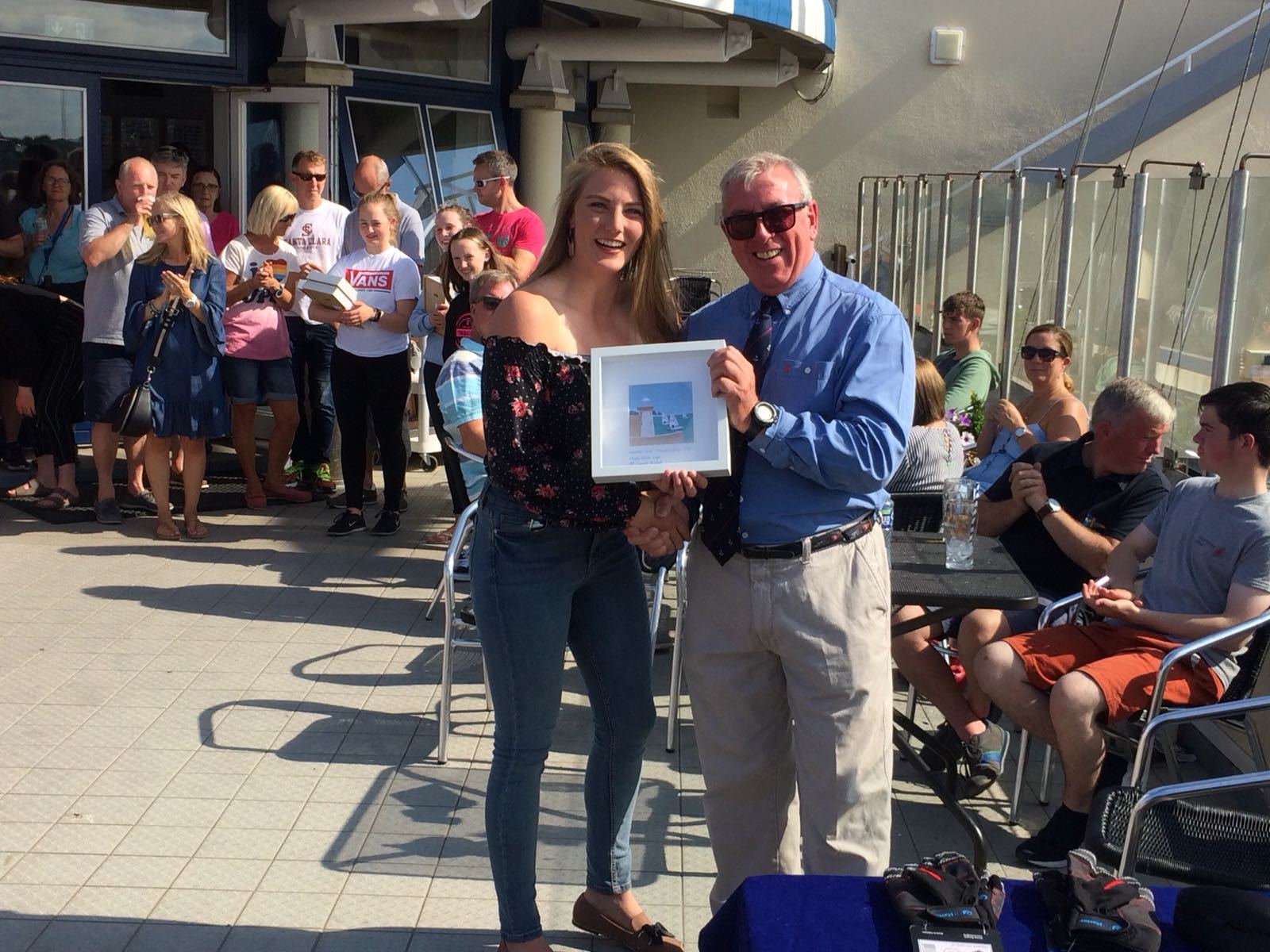 Registered in the Republic of Ireland. Registered No. 81187