Pirate Island Adventure
17 July 2018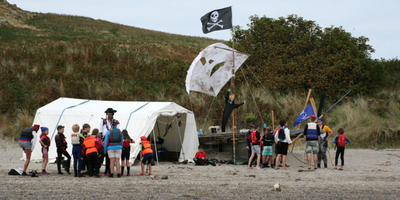 On 'lucky' Friday 13th last the sun shone, and fun in the sun it certainly was!
HYC supported by the Howth 7th Port Sea Scouts and 89 young pirates visited Ireland's Eye for the annual, and now highlight of the summer diary for the 6-12 year olds, 'Pirate' adventure. Our very own Noelle Quinn organized a band of pirate helpers made up of parents, grandparents, members and HYC staff, for an evening filled with fun and laughs, for every generation in equal measure to enjoy .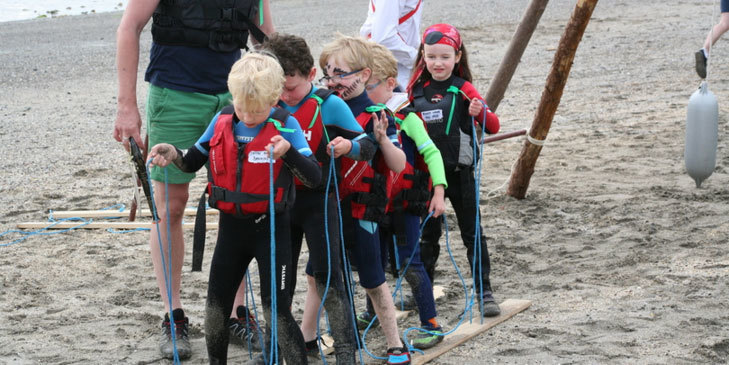 Nights like these will forever engrain HYC in our kids' minds. Memories made running in the long grass and along the beach on the island, the friendships made, the sense of free-fun had, the music and food in the club afterwards, are what will keep families involved and delighted to play their part as members.
The planning and organisation was incredible. We were met in the club by parents dressed as pirates, face painting on offer, and safety managed in a calm and supportive manner (easing all and any anxieties for young kids and their parents alike!) There was a tally system and each group had an adult who travelled and stayed with them. Each group of about 6 were given a pirate 'team' name and were brought as a team out to the island on a club rib. The teams were met on the island and brought to the pirate 'tent', where the sea-scout pirates warned the teams of the island dangers, gave them their treasure trail map, and outlined the challenges to be met at each of 8 'stations'. Jellies were on offer for successful teams when they finished. There were obstacle courses with balloons to be completed in teams, races with water guns, hoola hoop throwing, tug of war, and as they say 'lots, lots more'!! Swimming, 'floss dancing' and even Oreo cookie eating were some of the highlights.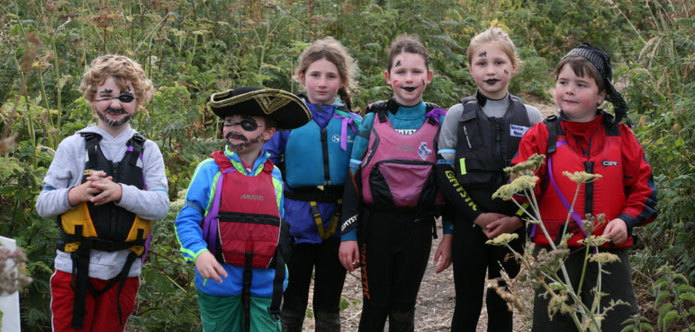 Star point ferried out some of our "mini-pirate" guests to view the action.
When the armada came ashore the new club bbq had Jason out flipping burgers and sausages to feed the masses, with the seascouts delighting the crowds with their sense of fun and easygoing inclusiveness, as they danced with the young kids and led many a sing a long. There was a grandparent or 2 swaying to Abba numbers, and a parent or 2 quoted saying 'wish i were 18 again'!!
Nights like these can't happen without volunteers, a few members who give their time freely, to help a wider group enjoy the club and the surroundings and all that there is on offer. A huge thank you to Chief Pirate, Long Legged Liam (aka Liam Brewer), DJ Anthony, the Leaders and Aisling who is always helping in the background. They organised all of the sea scouts and venturers to entertain us.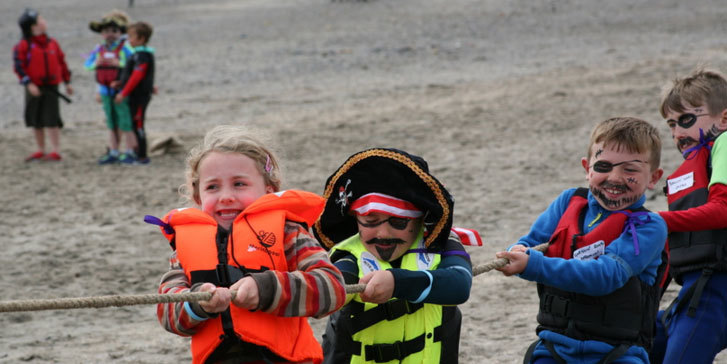 Well done to Noelle, Stephen and team. The Family Fun Fridays continue through to end August, come and join us. And keep an eye and save the date for next year's Pirate Ireland's Eye Adventure, a highlight not to be missed.
Registered in the Republic of Ireland. Registered No. 81187