Sun and HYC sailors shine at Optimist Connacht Championships
12 July 2018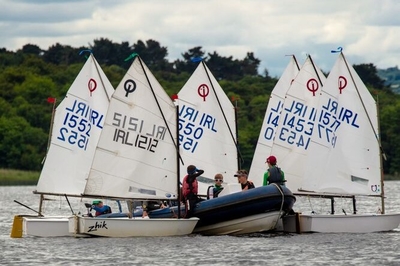 Last weekend eighteen of HYC's Optimist sailors headed to Dromineer for the Connacht Championships. Six races were scheduled for both the Senior and Junior Fleets. With light winds forecast and the dominant high-pressure still firmly in place, race officer John Leech had a tough task ahead of him trying to secure a successful series.
After registration, the 105 competitors were rapidly launched from LDYC's marvellous slip facility. In fickle conditions, John managed to get in three races for the Juniors thus securing their series but the wind died during the Seniors third race and resulted in its abandonment.
Sunday's conditions were due to be even lighter again but eventually, after postponements and course changes, the race officer managed to complete two races for each fleet.
HYC was well represented on the final scoreboard with Luke Turvey taking 2nd place, Johnny Flynn taking 3rd place in the uber-competitive Senior Fleet and Rocco Wright securing first place in the Juniors. Evan Darby raced a great series and finished 3rd in Junior Silver. Other HYC prize winners included Adam Walsh (best local sailor) and Daire O'Neill (sportsmanship).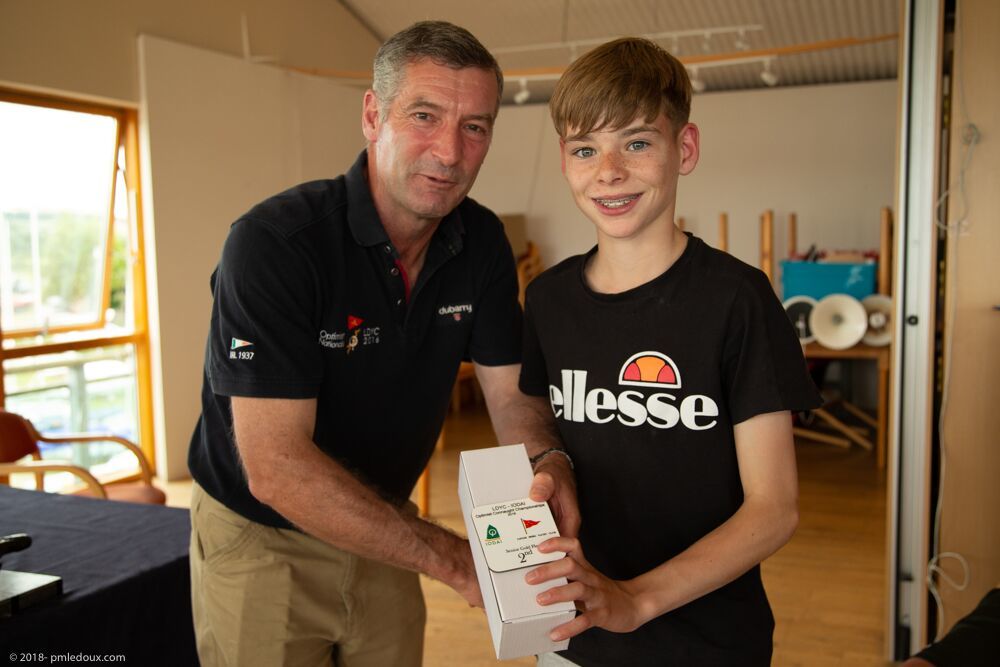 Luke Turvey 2nd Senior Fleet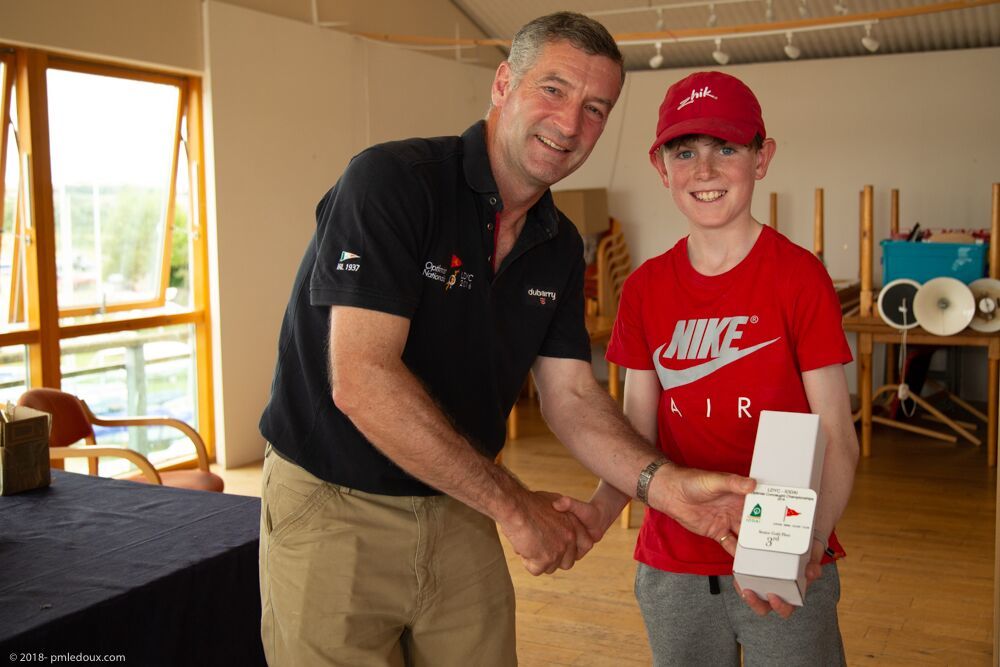 Johnny Flynn 3rd Senior Fleet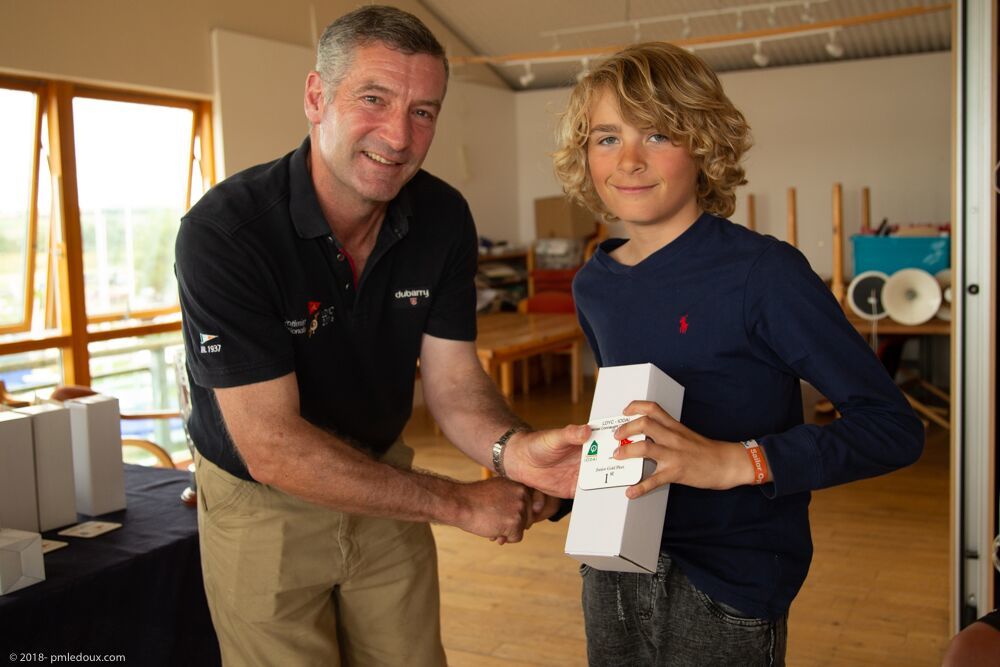 Rocco Wright 1st Junior Fleet
Evan Darby 3rd Junior Silver Fleet
A big thanks to Fergus Flood who provided great coaching and support to HYC's 'HOP Squad'. All eyes are now on the Nationals in Kinsale in August. Fingers crossed that the Mediterranean conditions persist and our sailors can continue with the novelty of wetsuit-free sailing!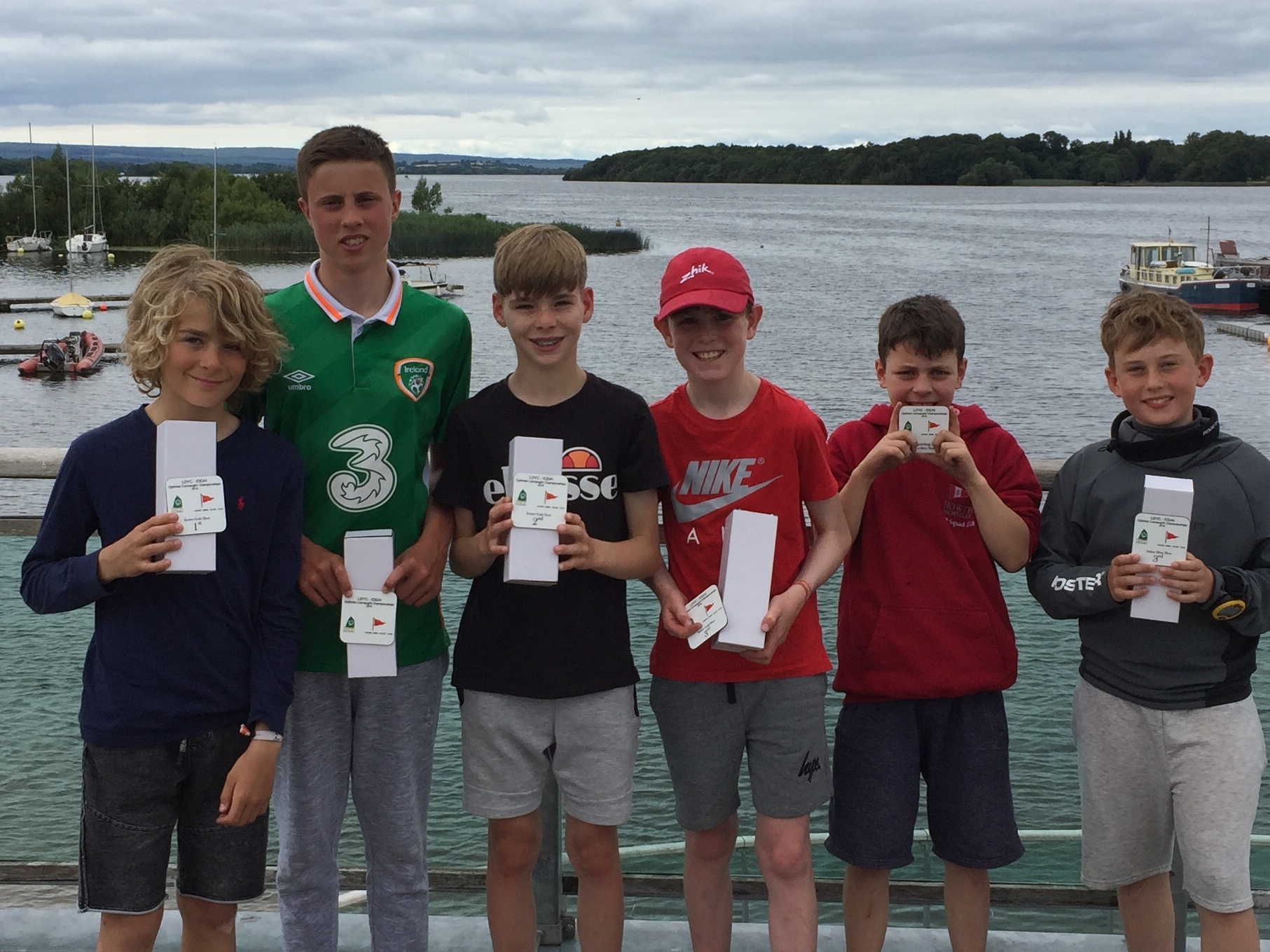 HYC Prizewinners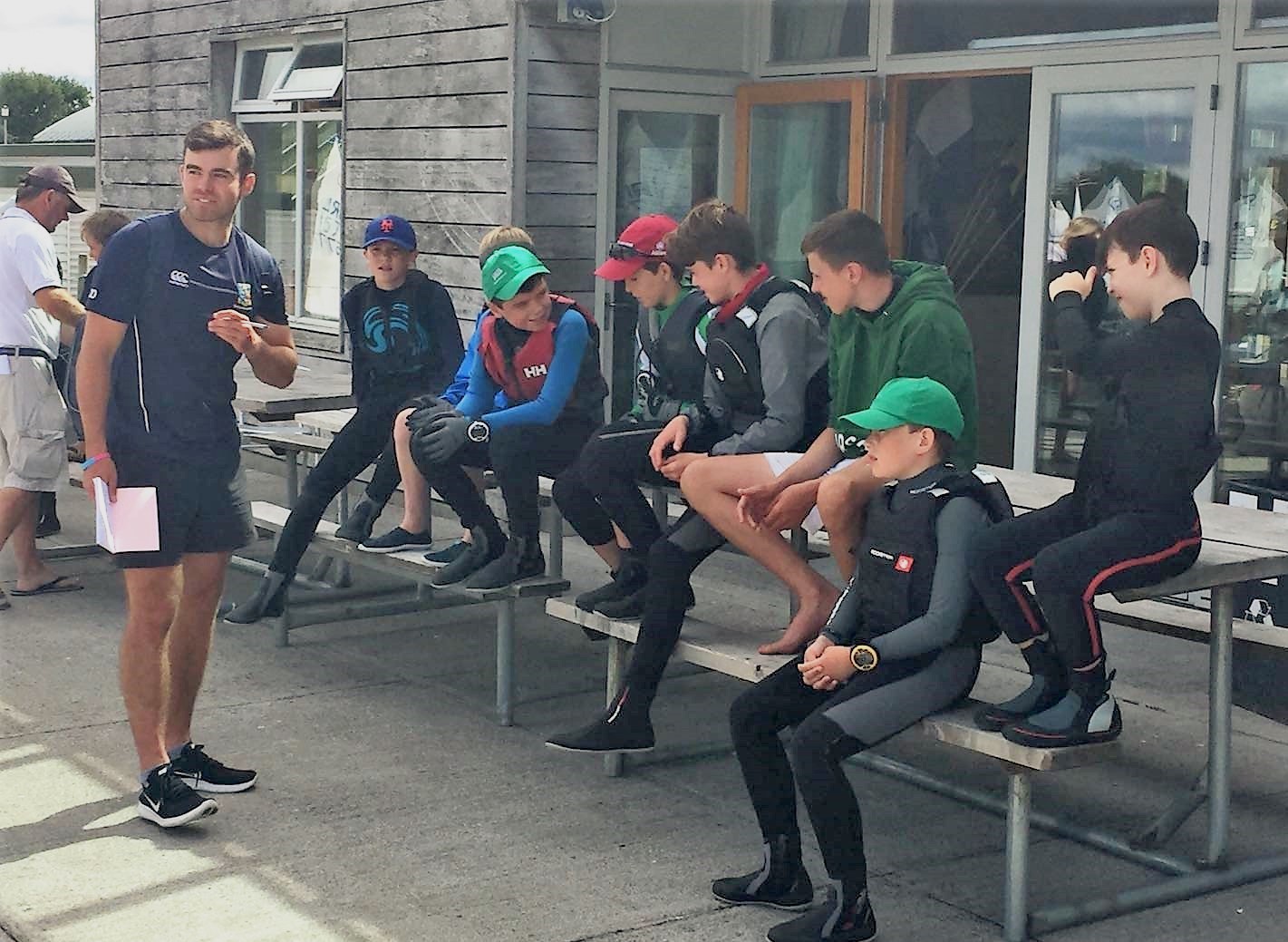 Fergus Flood and the HOP Squad
Registered in the Republic of Ireland. Registered No. 81187