A great day at the VP Trophy!
16 June 2018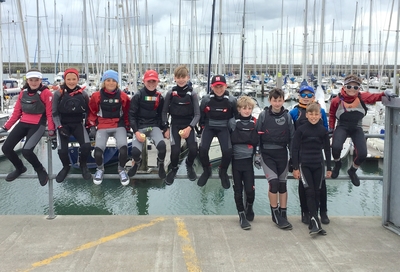 The Optimist class Team Racing VP Trophy was sailed at Howth Yacht Club on Friday 15th June. Under the watchful eyes of event organiser John Flynn and Richard Kissane the Principal Race Officer, a total of 44 races were sailed in winds that ranged from 10 – 20 knots. 12 teams took part, with Howth Yacht Club represented by 3 teams.
The Howth teams were:
HYC 1: Johnny Flynn, Rocco Wright, Luke Turvey, Thomas O'Neill
HYC 2: James Anglim, Tadhg O'Callaghan, Oisin Kelly, Cillian Twomey
HYC3: Des Turvey, Sorcha O'Connor, Ciara McMahon, Hugo Crawford
The Howth teams were joined by teams from Royal Cork YC, Tralee Bay SC, Royal St. George YC & National YC.
Races throughout the day were hard fought, with lots of superb boat handling and excellent team racing tactics employed by the teams. There was also lots of shouts of encouragement to team mates, less encouraging shouts at opponents and thankfully not too much shouting at the team of race umpires!
The teams were split into 2 round robin groups, with HYC1 the only team emerging undefeated from their group and going straight into the semi final, in which they defeated RCYC2.
HYC2 & HYC3 fought valiantly and learned lots about team racing - for most of the sailors it was their first experience of team racing. All of the sailors loved the format and had a great day, enjoying being part of a club team. HYC2 went on to make the final of the silver section, where they were narrowly beaten by RSTGYC2.
HYC1 1 faced a very strong RCYC1 team in the VP Trophy final, but unfortunately this was not to be their day. The races were very exciting, with lots of "mark trapping" and other manoeuvres. The first race in particular was very hard fought with places constantly changing from the start gun right through to the finish. The Cork team were extremely well trained in the team racing format and eventually ran out 2-0 winners.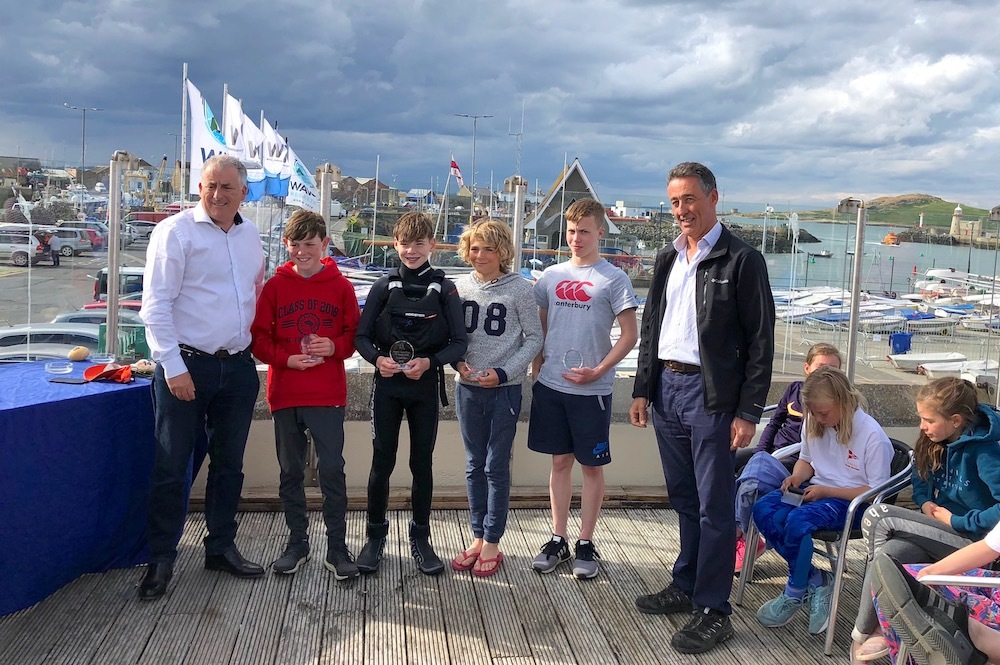 Thanks to Lucas Products & Services for their sponsorship of the event and thanks to all of the HYC volunteers who ensured the day ran smoothly. The event was a huge success, with many sailors expressing their wishes to do lots more team racing in the future.
Registered in the Republic of Ireland. Registered No. 81187