Clean sweep for HYC Optimist sailors at Ulster Champs
20 May 2018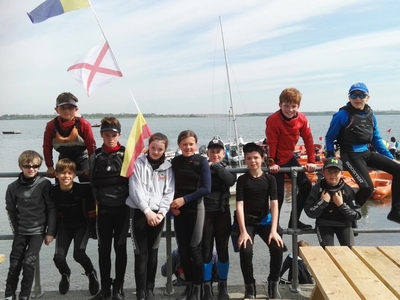 At the weekend, nineteen members of HYC's Optimist fleet headed to Malahide Yacht Club to compete in IODAI's Optimist Ulster Championships. The event took place over two days, with 129 sailors from across the country taking part. With glorious sailing conditions on Saturday, race officer Neil Murphy bagged four great races leaving only two to be sailed in the greyer conditions on Sunday.
Fifty-five sailors sailed in the Senior fleet. HYC's Johnny Flynn took the trophy after sailing a superb series, with consistent low scores denying the stiff competition of the grand prize. Other top ten finishes for HYC included Luke Turvey who finished 8th and his brother Hugh who finished 10th. Tadhg O'Callaghan finished 2nd in Senior Silver. Rocco Wright utterly dominated the fifty-boat strong Junior Fleet, scoring an incredible five 1sts and one 2nd to secure the Junior title.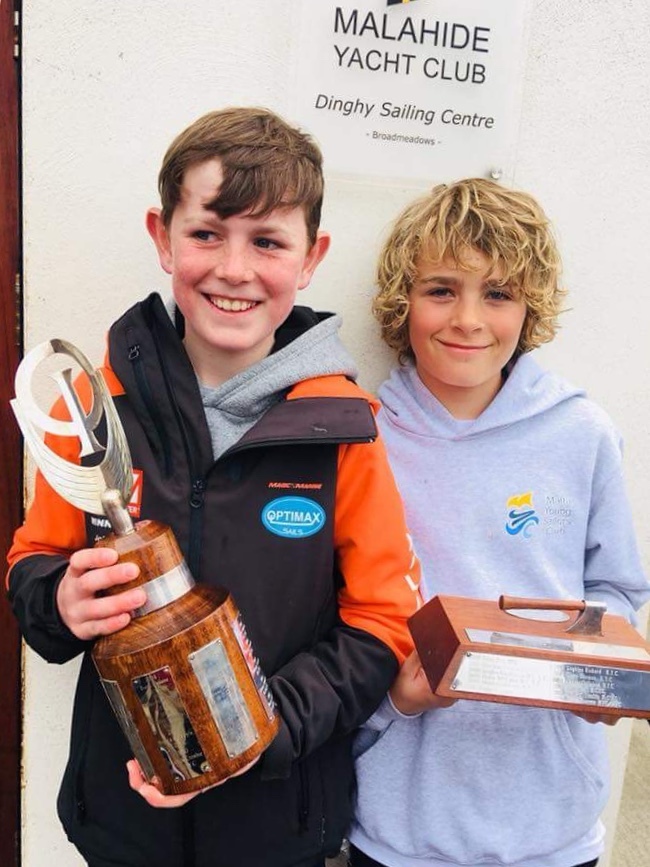 Oisin Kelly flew the flag for HYC's sailors who have recently transitioned into main fleet by winning Junior Silver Fleet (13th Overall). His pals in Silver, Cillian Twomey & Des Turvey, finished 3rd & 4th respectively (19th & 20th overall).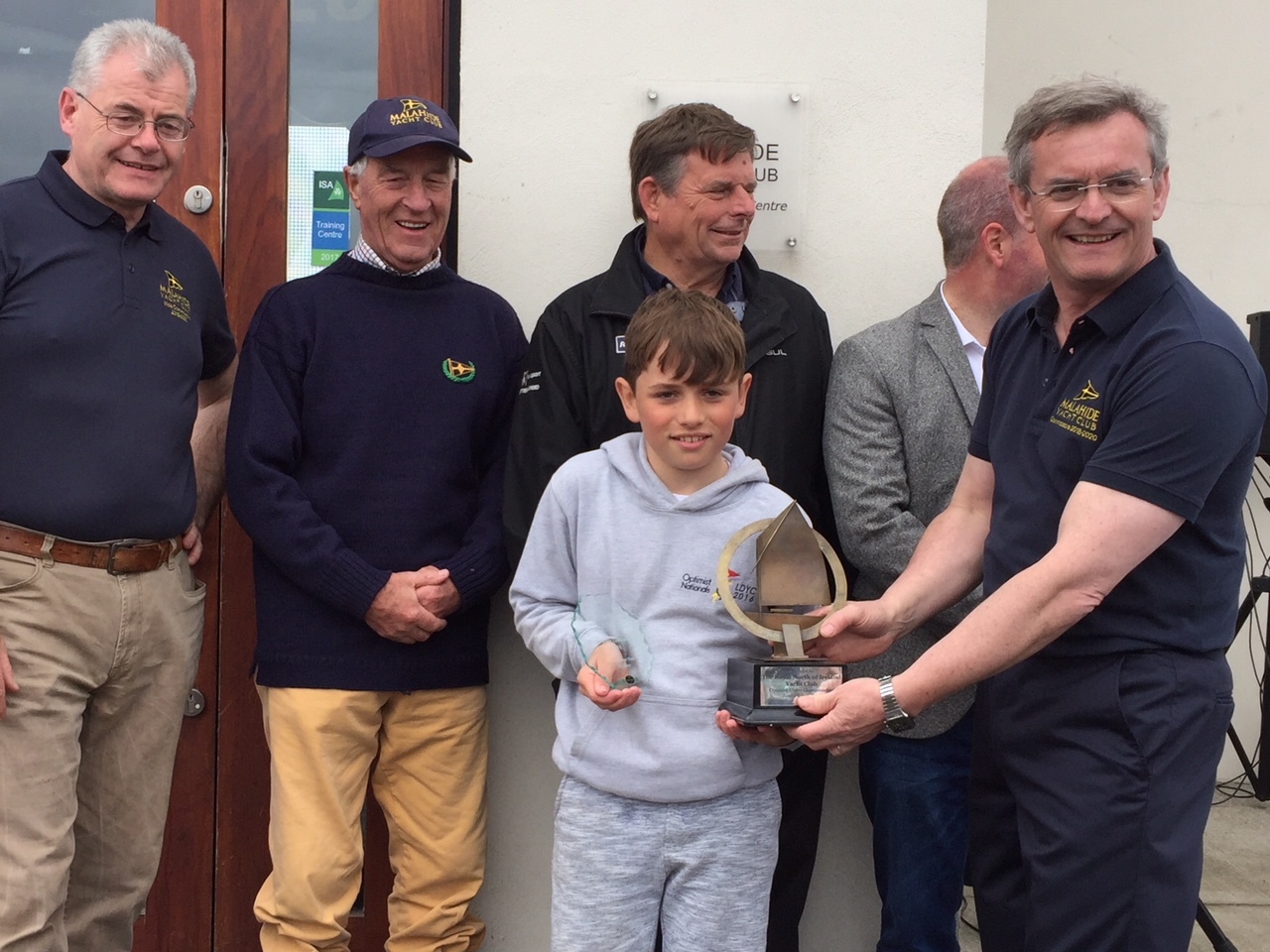 Congratulations to all the HYC sailors who participated in the event, including Adam Walsh, Ciara McMahon, Charlie Keating, Daire O'Neill, Elliot Tomkin-Beddy, Evan Darby, Harry Sanfey, Hugo Crawford, Jack McInerney, James Anglim and Sorcha Gannon-O'Connor.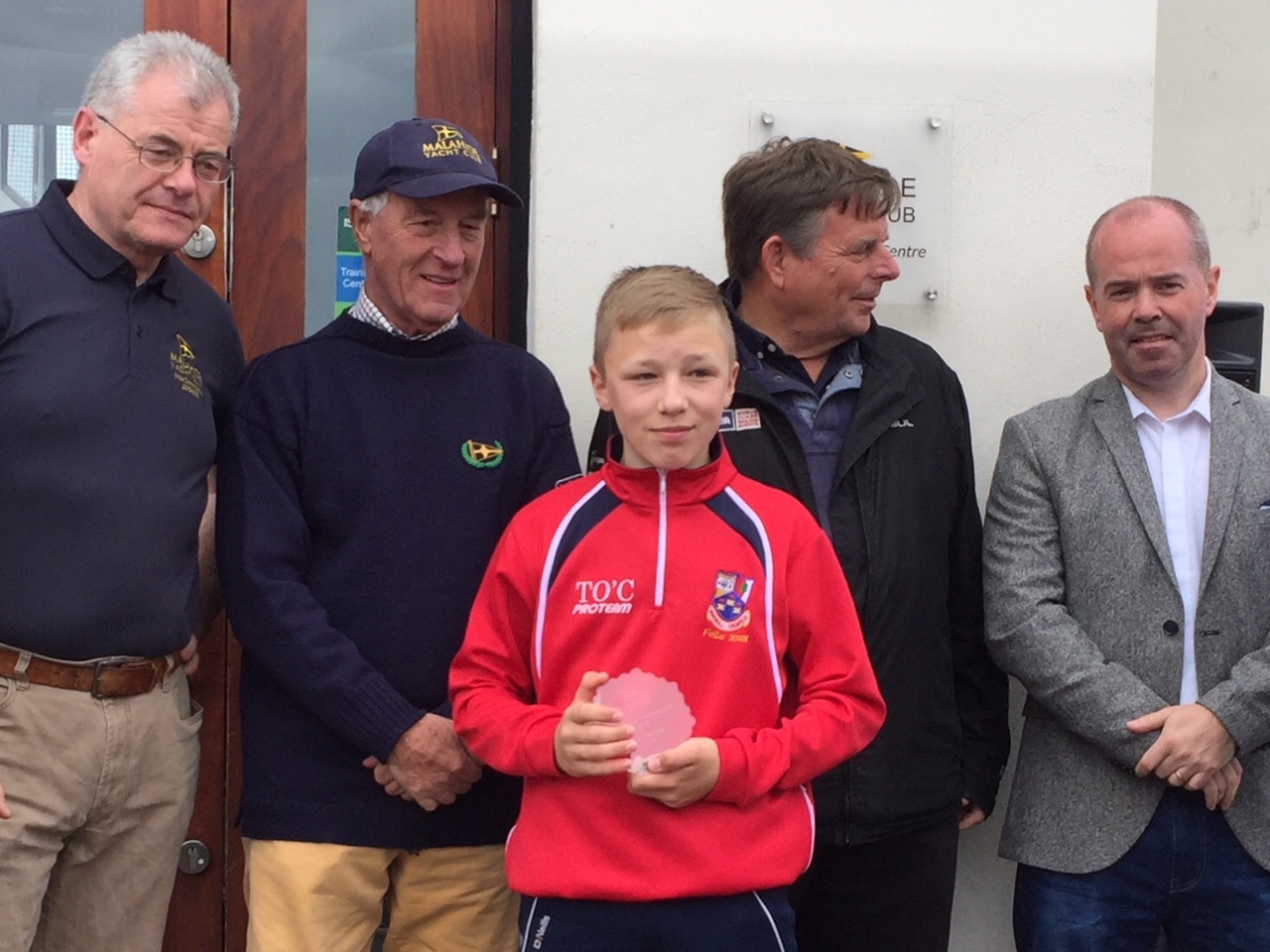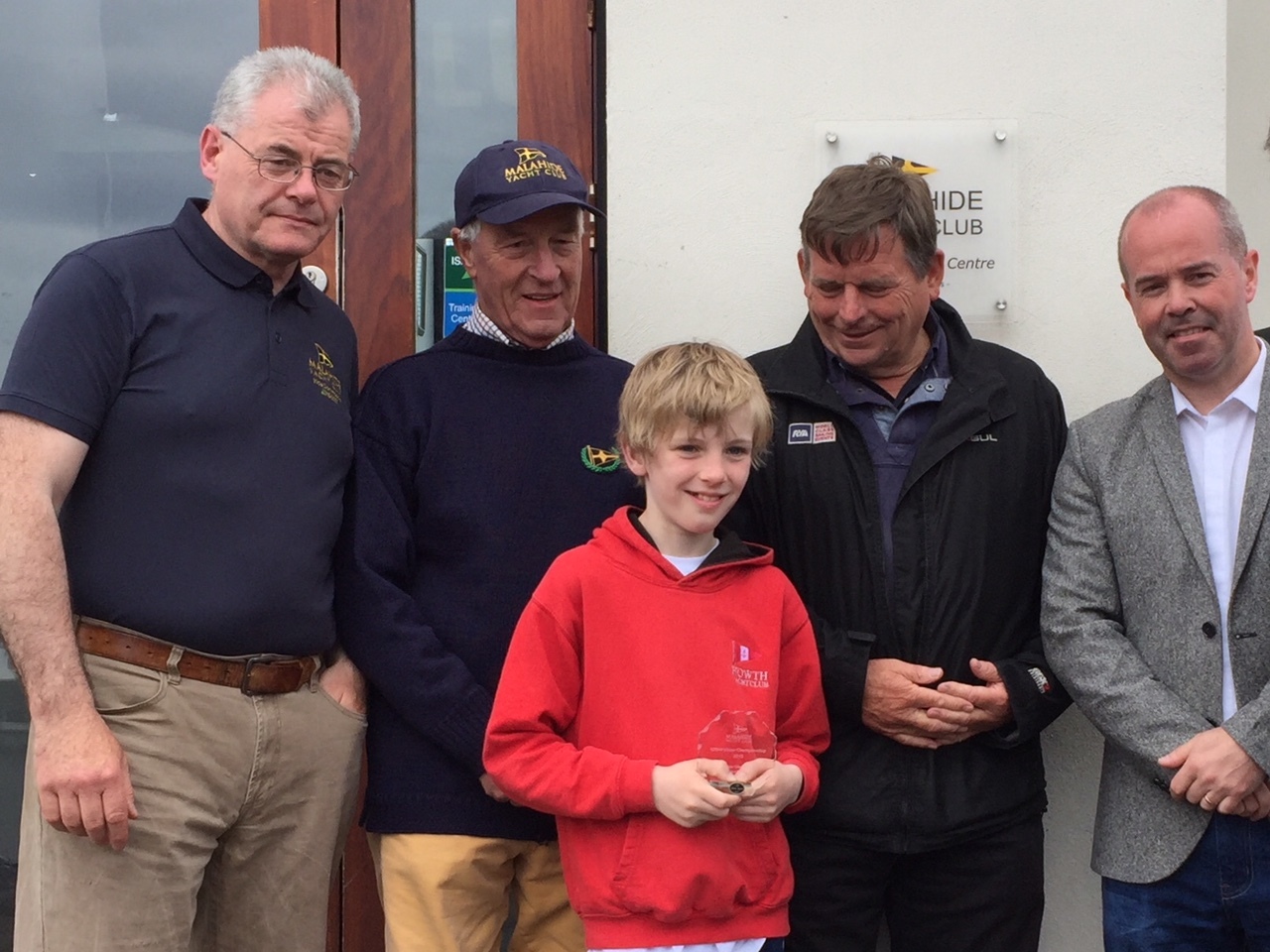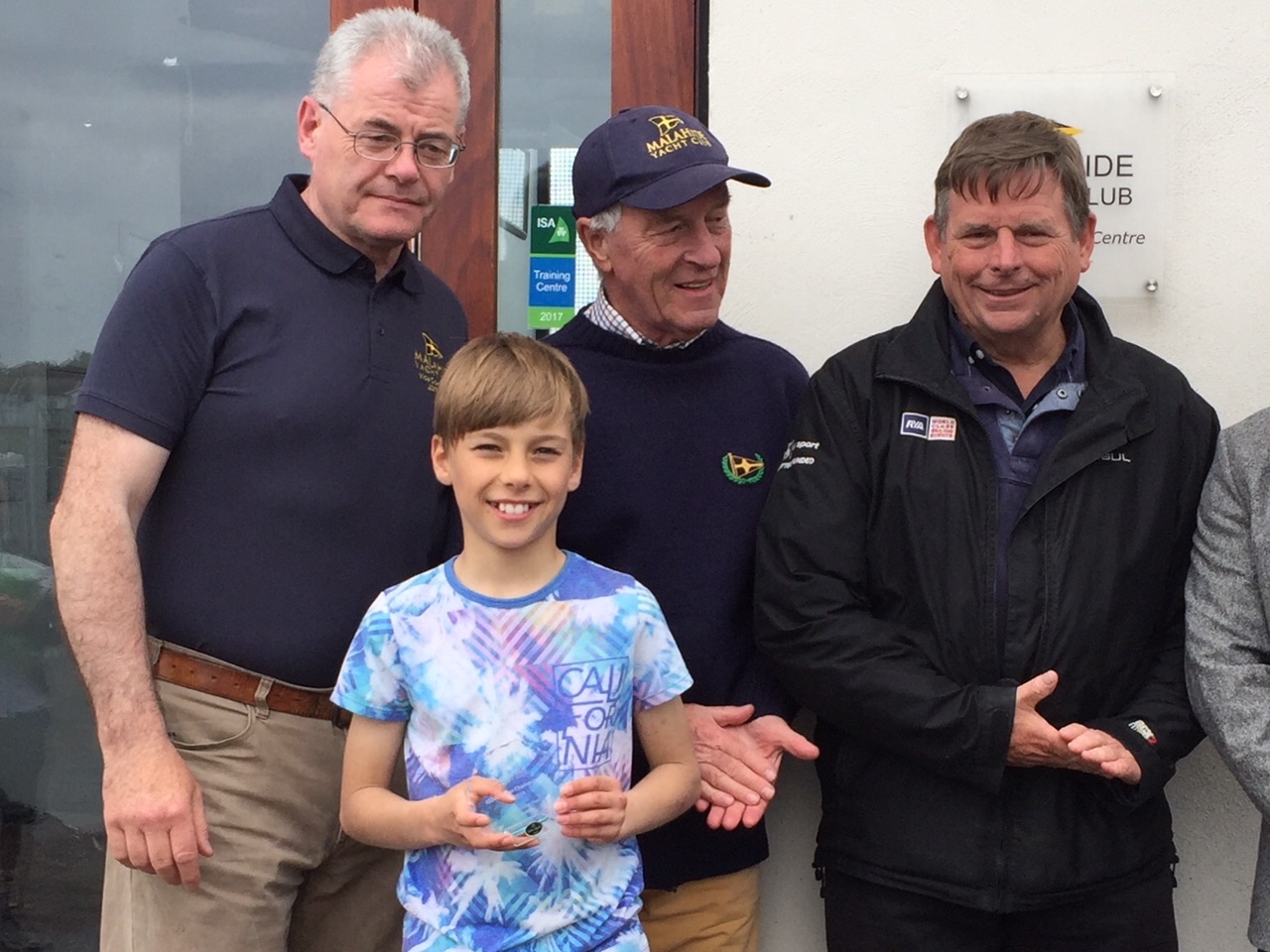 A big thanks to Richard Hogan who coached and supported twelve of our sailors. Well done to Malahide Yacht Club, event organiser Colm Paul, race officer Neil Murphy and all of the rest of the race organisation who made this a most enjoyable and successful event.
The 'Ulsters' was the first of IODAI's regional events this season. HYC will be hosting the 'Leinsters' in June. This will be a great opportunity for all our local Optimist fleet and especially for our novice sailors to experience the fun of Regatta Fleet sailing. Entry will be available on the IODAI website in the coming days.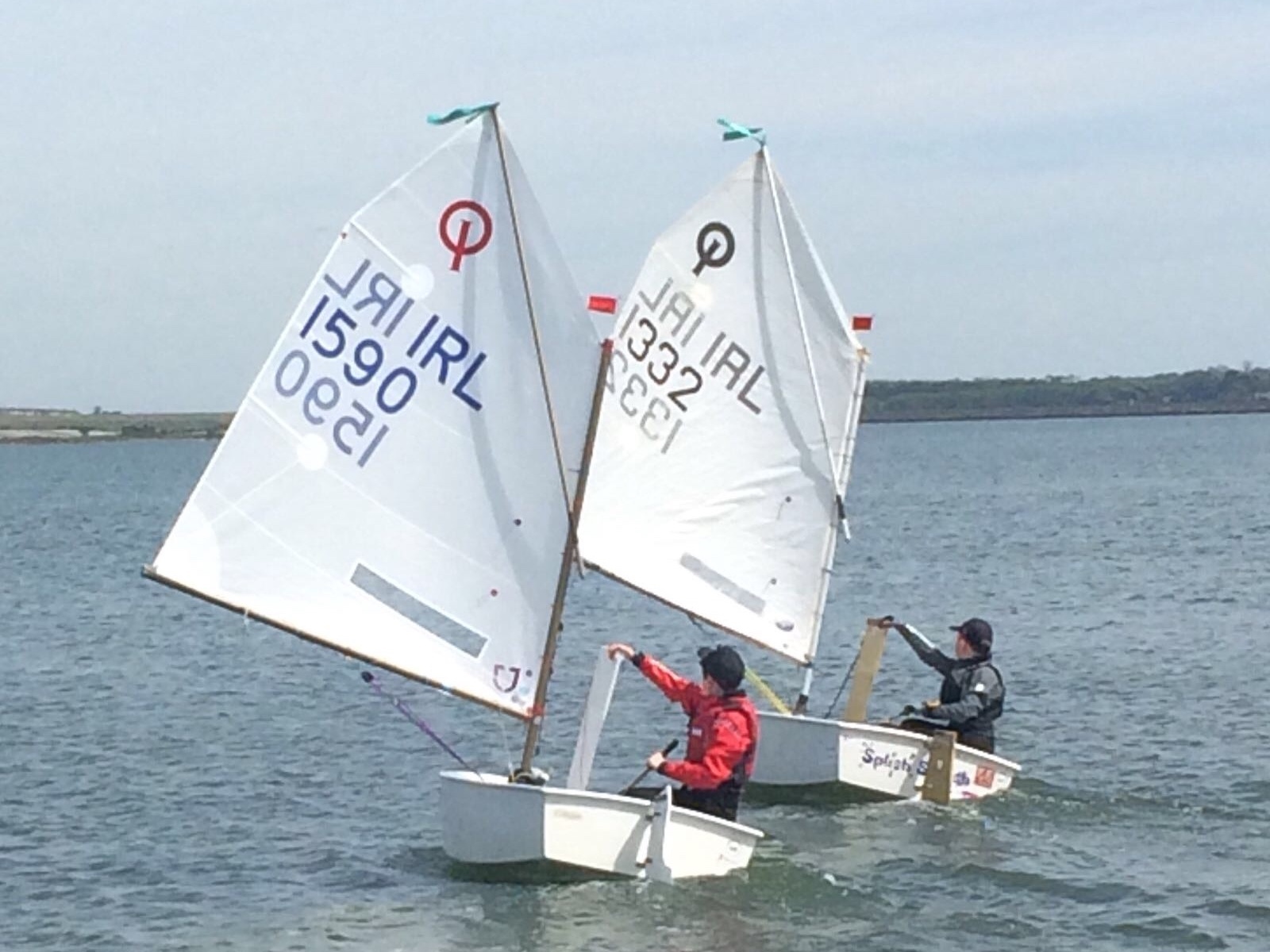 Registered in the Republic of Ireland. Registered No. 81187