HYC Sailors take podium positions at Volvo Irish Youth Pathway National Championships
12 April 2018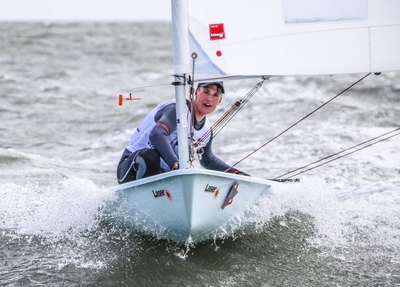 The Optimist Dinghy Irish team trials took place in Dun Laoghaire last weekend as part of the Volvo Irish Sailing Youth Pathway National Championships 2018, hosted jointly by the National Yacht Club and the Royal St George Yacht Club. Seventy eight pre-qualified sailors from all over Ireland took part with the ambition of achieving a place on an IODAI Irish sailing team. Nine sailors from HYC qualified to take part in the very challenging event, which brought a mix of high winds, big seas and very calm conditions! 10 races were sailed over 3 days with Day 2 cancelled due to strong winds. The nine sailors had trained hard over the winter with their eyes firmly on the prize of a team place. Johnny Flynn narrowly missed out on 1st place (by one point!) to Justin Lucas of TBSC. Results below:
Johnny Flynn (photo on right) - 2nd, Worlds Team (has chosen to travel to Europeans)
Rocco Wright (photo below) - 8th, Europeans Team
Luke Turvey - 10th
Hugh Turvey - 13th
Thomas O'Neill - 30th
Adam Walsh - 34th, Development Team to Poland
Fiachra Farrelly - 35th, Development Team to Poland
James Anglim - 49th
Harry Sanfey - 59th
Meanwhile, five other HYC sailors took part across the other classes including the Laser Radial where Jamie McMahon (pictured top) who came 3rd and Jack McMahon who finished 20th. Liam & Aidan Donnelly finished 11th in the 420 and Dylan McEvoy finished 23rd in the Laser 4.7. Well done to all HYC sailors on their achievements and we wish them well in the International Events. Huge thanks to the RStGYC and NYC, along with the entire IODAI team for organising a terrific event.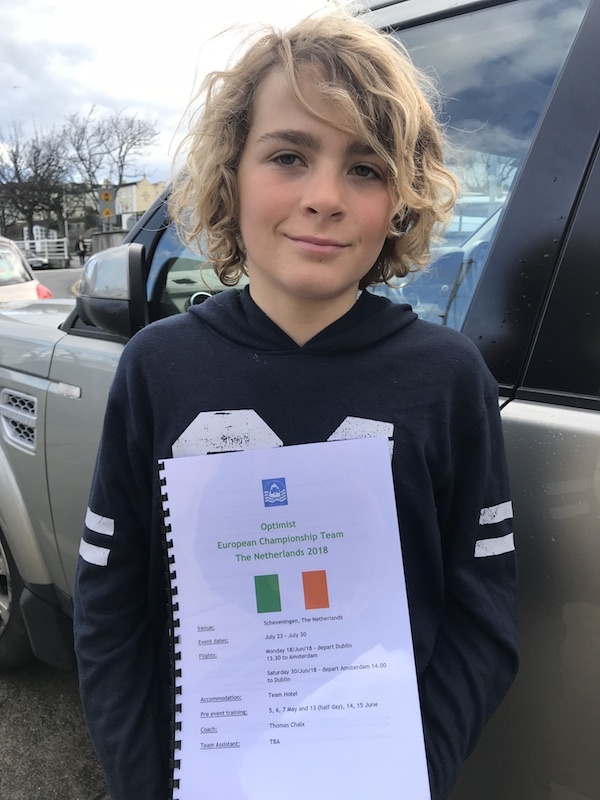 Registered in the Republic of Ireland. Registered No. 81187